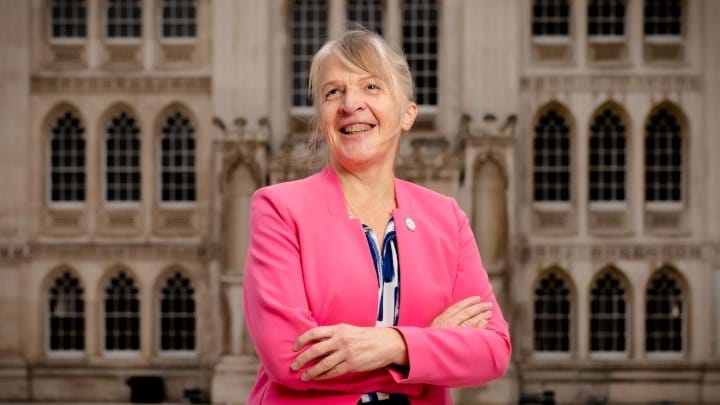 STEM Learning
YVONNE BAKER has been appointed the new CEO of IChemE and will join the institution in April.
Baker, a chartered chemical engineer, is currently the CEO of STEM Learning. It is the largest provider of science, technology, engineering, and mathematics (STEM) education and careers support to schools, colleges, and community groups across the UK.
Baker said: "Having started my journey in STEM as a chemical engineer and having been a member of IChemE since 1986, joining the institution as its chief executive officer is a great honour and hugely exciting.
"Highlighting and articulating the importance and impact of all things and everyone involved in chemical, biochemical, and process engineering has never been more vital as we work with others to address the global concerns around sustainability, food security, energy security, and health.
"IChemE already does so much to support these efforts and I want to strengthen our ability to do still more as the world faces challenging but also exciting times ahead."
Baker has worked as CEO of STEM Learning for twelve years, leading the organisation through an ever-changing education, STEM, and economic environment, including the unprecedented challenges of a global pandemic. In a statement announcing her appointment, IChemE noted that working with key stakeholders, Baker has transformed STEM Learning into a national leader in STEM education support, recognised for its expertise, reach, and impact on young people's educational outcomes and life chances. Increasing the organisation's income by some 300%, Baker's focus on demonstrating impact enabled STEM Learning to increase its funding from the government, charities, and industry, providing support to every school across the UK and almost every science teacher.
She was awarded an OBE in the late Queen's 2022 New Year Honours for services to STEM education.
David Bogle, IChemE president, said: "I am delighted to announce Yvonne as IChemE's new chief executive officer. She brings a wealth of senior leadership experience managing membership organisations as well as working with a wide range of different stakeholders.
"As a chemical engineer and IChemE member herself, Yvonne fully understands the requirements of our members and I am confident that she will drive the institution forward to meet the challenges and opportunities ahead."
IChemE's previous CEO Jon Prichard announced he was stepping down last year to take up a new appointment at the Mineral Products Association.
Bogle said: "Yvonne will build on the substantial work undertaken by Jon during his tenure, continuing to grow IChemE to ensure the institution represents and supports the chemical engineering profession to serve society. I look forward to working closely with her."
He added: "On behalf of the Board of Trustees, I would like to take the opportunity to thank Jo Downham for stepping into the role of interim CEO during this intervening period, and for her commitment and leadership during this time."
Baker will join IChemE on 12 April. Downham will revert to her position as director of finance and business support.
Baker said: "I look forward to working with the Board of Trustees, Congress, volunteers, and the expert staff team to help deliver IChemE's ambitious plans to ensure that members are appropriately represented, and their contributions widely recognised."