A PRESTIGIOUS award that honours outstanding young Malaysians has been won by IChemE Member Denny Ng.
Ng, who is professor of process design and integrated biorefinery at the University of Nottingham Malaysia, won the Scientific and Technological Leadership category of the Ten Outstanding Young Malaysian Awards 2017.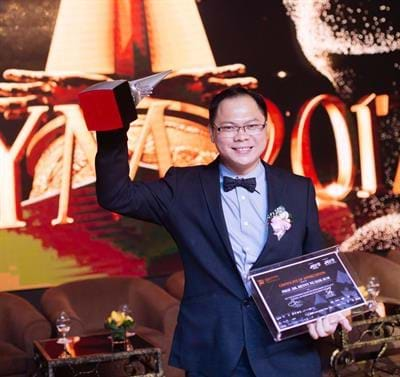 He won the honour predominately for his research into the conversion of waste materials into value added products, which has increased industrial revenue while reducing waste generation and carbon emissions.
He has also initiated a transdisciplinary research group that brings together university researchers, small holder farmers, and industry players to improve and develop a sustainable palm oil value chain.
Upon receiving the award, held at a ceremony in Kuala Lumpur on 9 September, Ng said: "It is my honour to receive such recognition from the organiser. I will continue to make more impact to society and improve transfer knowledge from the university to society.
"Besides, it is important to shape national and international policies to support research and development for our future generation sustainably."
Seven other awards were presented on the night across five categories including cultural achievement, humanitarian and voluntary service, and personal improvement and accomplishment. Ordinarily, the  Awards include ten categories, but it was deemed that nominations within five of these did not meet the judges' criteria.
Ng has been part of Nottingham Malaysia for eight years, and is currently head of business engagement and innovation services, where he promotes collaborations among industry, academia and policy makers.
Previous awards won by Ng include IChemE Young Chemical Engineer of the Year 2012, Young Engineer Award 2015 from the Institution of Engineers, Malaysia (IEM), and the First Class Excellence Award of Yayasan Negeri Sembilan, 2009.