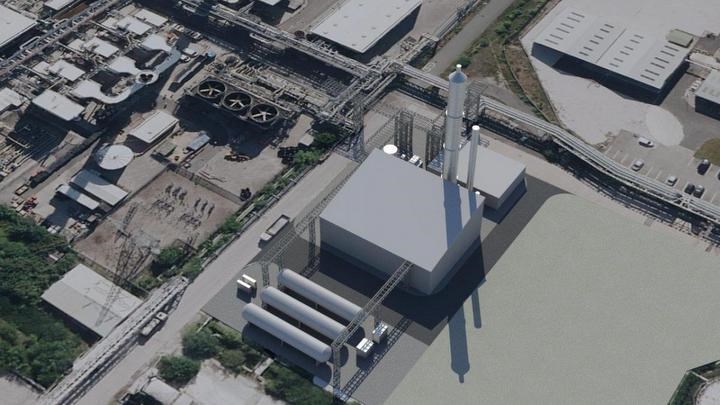 Tata Chemicals Europe
THE UK Government has announced funding for nine carbon capture, utilisation, and storage (CCUS) projects, including the UK's first industrial-scale CCU plant which will be built by Tata Chemicals Europe (TCE) at its site in Northwich, Cheshire.
Nine projects were awarded £26m (US$32m) in funding from the Department for Business, Energy & Industrial Strategy (BEIS) as part of the UK's plan to advance CCUS. Three projects won funding from the £20m Carbon Capture and Utilisation Demonstration programme, and six won funding from the £24m Call for CCUS Innovation programme.
Using captured CO2 to make sodium bicarbonate
TCE received £4.2m in funding for its £16.7m CCU plant. The company produces salt, soda ash, and sodium bicarbonate. The soda ash is used in the chemicals industry and the sodium bicarbonate has applications in pharmaceuticals, food and animal feed, and flue gas treatments. TCE will capture CO2 from the flue gases of its 96 MW(e) combined heat and power plant. It will then purify and liquify the CO2 to use in the manufacture of sodium bicarbonate, making it the world's first plant to capture CO2 for use as a raw material to manufacture sodium bicarbonate.
Martin Ashcroft, MD of TCE, said: "We hope that this project will demonstrate the viability of CCU and pave the way for further applications of the technology to support the decarbonisation of industrial activity. This project is a great example of business and government working together to rise to the challenge of decarbonising industrial production."
The plant is scheduled to begin operations in 2021 and will be capable of capturing 40,000 t/y of CO2, reducing TCE's emissions by 11%.
Chris Skidmore, acting Energy and Clean Growth Minister, said: "Cutting edge technology to capture carbon will cut emissions as we work towards a net zero economy, while creating new jobs – a key part of our modern Industrial Strategy. This innovative project from Tata Chemicals Europe represents a major milestone in efforts to roll out carbon capture at scale by the 2030s."
Scaling up
C-Capture and Drax won almost £5m in funding towards an £11.1m project to scale up C-Capture's technology for the bioenergy and CCS project at Drax Power Station in Yorkshire. Drax began capturing CO2 at its pilot plant earlier this year. Caspar Schoolderman, COO and Project Lead at C-Capture said: "Drax Group's expertise in re-purposing existing infrastructure and C-Capture's novel CCUS solution could allow the cost-effective deployment of BECCS for the first time on an industrial scale anywhere in the world."
Work over the next two years will include an extension of the existing pilot facilities and process design development to move towards commercial scale deployment. Separately, Drax received £500,000 towards a fuel cell carbon capture study which has the potential to produce power at the same time as capturing CO2. The FEED study will assess the feasibility of building a second carbon capture pilot plant at Drax.
Pale Blue Dot Energy won nearly £4.8m towards the £8.1m Acorn storage site, which aims to capture CO2 from the St Fergus gas terminal and store it permanently in a saline aquifer under the North Sea.
OGCI Climate Investments received £3.8m towards its £18m Clean Gas Project, which aims to deploy full-chain CCUS at a gas-fired plant in Teesside.