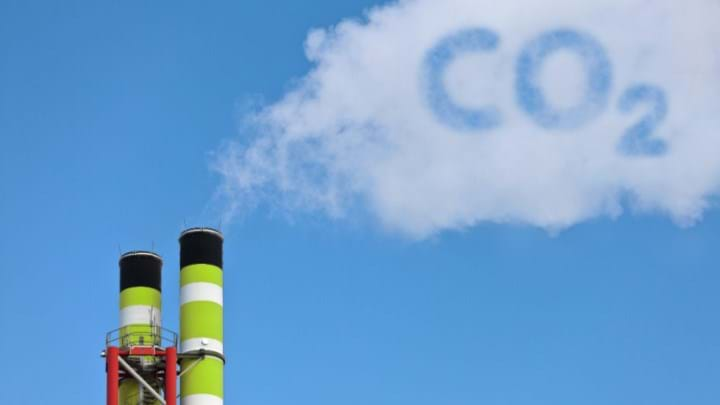 BASF claims to be the first company to produce metal-organic frameworks at a scale of several hundred tons per year, after completing a scaleup project on behalf of CO2 capture and removal company Svante Technologies.
Metal-organic frameworks, or MOFs, are highly crystalline, porous materials with nanometre-sized pores and large internal surface areas. Their structures make them useful for applications such as carbon capture, adsorption of greenhouse gas methane, and dehumidification of air for room climate control. Until now, large-scale production of the materials at low cost has been a barrier for use in the gas separation industry.
BASF has expertise in the production and scaleup of MOFs and for the past two years has been collaborating with Svante to scale up the technology company's proprietary sorbent material, Calgary Framework 20 (CALF-20). The MOF sorbent can capture up to 95% of CO2 emitted from industrial sources.
The partners have now succeeded in advancing production from laboratory scale to industrial scale, using a low-temperature process in accordance with green chemistry principles. These principles provide a framework for making greener chemicals, processes, and products.
They have entered into an arm's length commercial supply agreement that will see global chemical producer BASF scale production of Svante's novel nanomaterial. The collaboration could significantly reduce carbon emissions in a range of industrial sectors, including hydrogen, cement, chemicals, steel, aluminium, and pulp and paper.
Svante's carbon capture technology
Svante says it is the most advanced player in the use of solid sorbents for carbon capture and has the world's first commercially available MOF nanomaterial filter manufacturing facility in Vancouver, British Colombia, Canada.
The company offers a modular and environmentally responsible solid sorbent technology designed to capture CO2 from industrial flue gas. The technology concentrates the gas to high-purity, 95% pipeline-grade CO2 and releases it for safe storage or further industrial use.
Solid sorbents offer a step change for carbon capture, but the challenge is merging their desirable features into a robust framework material with a low manufacturing cost. Svante's CALF-20, coupled with its proprietary structured adsorbent beds, known as filters, addresses this challenge and allows CO2 capture with high capacity and selectivity over water.
Claude Letourneau, CEO of Svante, said: "This MOF material, combined with our proprietary structured adsorption filters, is a game-changer for the carbon capture and removal industry. We have the right technology to reduce the capital cost of CO2 capture. It is modular and adaptable. Now, we need to scale up this technology and commercialise it to create a viable carbon management industry at gigaton scale."
The supply agreement with BASF is expected to unlock the next phase of Svante's growth, which will involve scaling carbon capture filter manufacturing up to multimillion-tonne capacity and implementing hundreds of large-scale carbon capture and storage facilities by 2030.
In addition to scaling up its CALF-20 manufacturing process, Svante has developed a high-volume and low-cost roll-to-roll process for coating its sorbent onto sheets of laminate, which it calls Sorbent on a Roll. The laminate is then stacked onto high performance filters, which are available for both point-source capture and direct air capture.