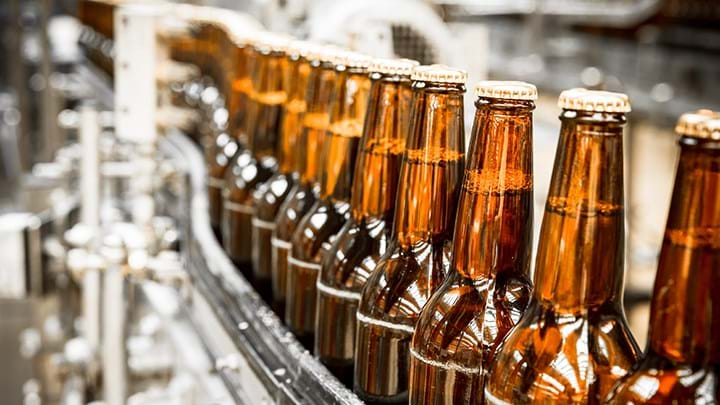 CARBON capture and storage (CCS) could fuel the fizz in UK lager and help guard against a future CO2 shortage after industry revealed talks are underway with a trade group for beer.
Drax, which operates the UK's largest power station, located near Selby in North Yorkshire, has met with the British Beer & Pub Association to discuss an imminent pilot study at the plant that will investigate the use of bioenergy carbon capture and storage (BECCS).
UK brewers, soft drinks makers, and abattoirs suffered a CO2 shortage in June and July after producers in the UK and Europe closed for maintenance and technical issues prevented a number from restarting production on time. The supply pinch left abattoirs without the CO2 needed to stun livestock, caused pubs to temporarily halt serving drinks on draught, and forced Coca-Cola to pause production. Drax says if its six-month BECCS trial proves successful it will have captured enough CO2 to put the fizz in around 5.7m pints of lager.
"This pilot not only has the potential to ensure the UK meets its climate targets, but for the carbon captured to also help to keep the nation's beer from going flat – and we'd certainly raise a glass to that," said Drax Group CEO Will Gardiner.
Brigid Simmonds, CEO of the British Beer & Pub Association CEO, said: "Beer is the nation's favourite alcoholic beverage and on average pubs serve as much as 10m pints of beer per day, so the recent shortfall of CO2 was most unwelcome. We hope that these discussions with Drax Group and the potential to increase access to a new source of CO2 in the UK will help ensure that a shortage does not happen again."
The Drax power station has converted three of its six units to burn wood pellets instead of coal. It has partnered with C-Capture to test whether the solvent developed by the University of Leeds spinout is compatible with biomass flue gas, and if it is there are plans to build a demonstration unit at the facility later this year to scale up testing. Implementing BECCS would make the power produced at Drax carbon negative as the operation would remove more CO2 from the atmosphere than is produced from sourcing and burning the wood pellets.