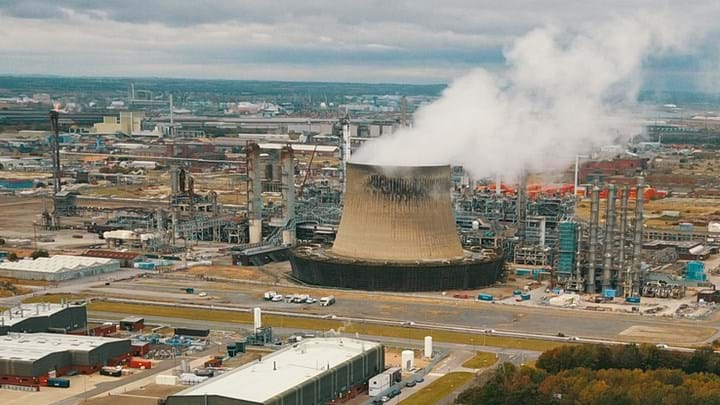 THE Oil and Gas Climate Initiative (OGCI) has announced a strategic partnership with six oil and gas majors to construct the world's first gas-powered energy plant that will deploy full-chain carbon, capture, utilisation, and storage (CCUS) at Teesside, UK.
The partnership between the OGCI Climate Investments, BP, ENI, Equinor, Occidental Petroleum, Shell, and Total selected Teesside as the best location for a full-chain CCUS facility out of 50 other potential sites. The Clean Gas Project will generate power using natural gas, capture the CO2 emissions, and transport the CO2 via a pipeline for storage under the Southern North Sea. The Clean Gas Project will be the UK's first commercial full-chain CCUS project and the OGCI said that it could form the heart of the Tees Valley CCUS Cluster.
"CCUS is critical to meeting the climate goals of the Paris Agreement and Climate Investments is proud to move this project forward within the context of the Tees Valley Cluster," said Pratima Rangarajan, CEO of OGCI Climate Investments. "The Clean Gas Project is an example of how industry can work together to bring forward proposals that support governments ambitions for CCUS."
Ben Houchen, Tees Valley mayor and chair of the South Tees Development Corporation, told The Northern Echo: "This multi-billion pound energy project will pave the way for our region to become the clean energy powerhouse of the UK, creating and safeguarding thousands of jobs. We have got some of the biggest companies in the world choosing Teesside to develop this ground-breaking technology – a world first which will also support the development of our huge processing and chemicals industry."
Work on the project will begin in 2020, with plans to be operational by 2025.