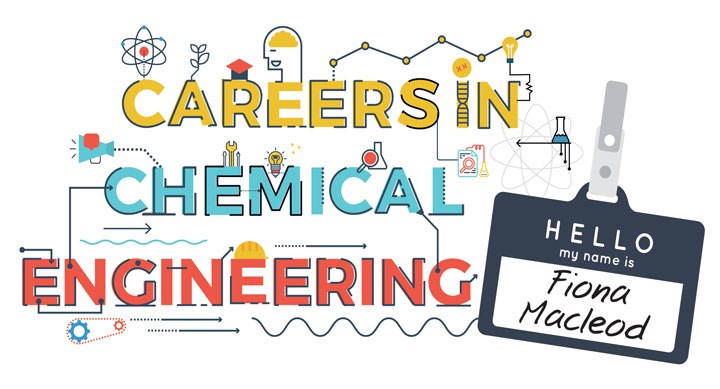 Yasmin Ali interviews Fiona Macleod about her life in chemicals and crime fiction
My name is Yasmin Ali and I'm a chemical engineer working in the energy sector. I was originally attracted to study chemical engineering because of the breadth of career opportunities it provides. To showcase this diversity, I will be talking to a range of fellow chemical engineers to find out what they do, how they got there, and why they do it. For this instalment, I spoke to Fiona Macleod, Managing Director at the European subsidiary of Lomon Billions, and a published crime fiction author.
Coming up to 40 years, Fiona's career spans a multitude of chemicals sector roles across the globe. She now leads a sales office for the world's third-largest manufacturer of high performance titanium dioxide pigment, the white compound used in many products like paints, plastics and paper. Around ten years ago, Fiona started writing fiction in her spare time. Her first crime novel, The Chemical Detective, was published in 2019, under the name Fiona Erskine, with her second – The Chemical Reaction (see review on p61) – following in 2020.
Tomorrow's World
An episode of Tomorrow's World, a BBC television series about science and technology, originally inspired Fiona to pursue chemical engineering. This particular episode featured a
furniture factory facing financial difficulties as its heating costs soared following the oil crisis in the 1970s.
"Some clever engineer found a way of designing a fluidised bed to use the sawdust from the furniture manufacturing to power a boiler to heat the factory. I thought that was such a neat, interesting story and how brilliant it would be to do that kind of thing and have those skills," Fiona explained.
Languages were Fiona's primary passion, but work experience on a BP oil refinery cemented her engineering career choice. She got a place to study at Cambridge University, UK, but struggled with some parts of the course. A remark from a tutor motivated her to persevere.
"I had a tutor in my first year who said to me that there were two types of women: 'feminine and poor at maths, or unfeminine and good at maths.' He was glad to tell me that I was the first sort. It made me so angry that I was absolutely determined to finish my course, which I did."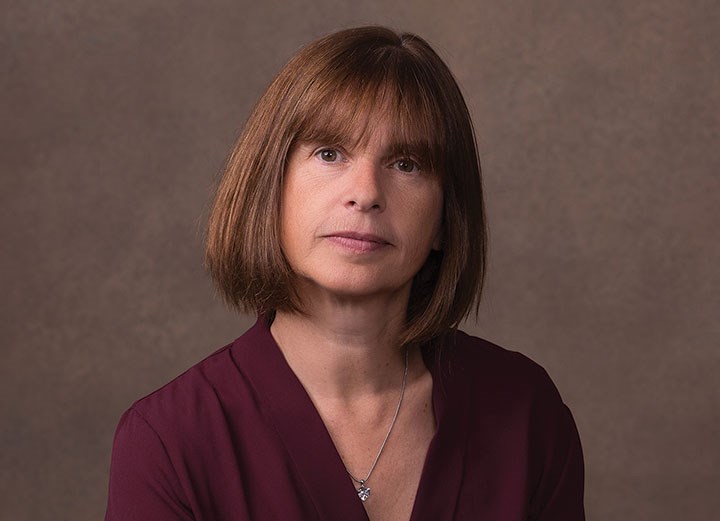 Making fertiliser
Fiona graduated with a Master's in chemical engineering and the timing was right to secure a role with ICI, a large British chemicals manufacturer at the time.
"ICI decided they needed to employ more women, so they were interviewing people they wouldn't normally consider," she explained.
Having spent every summer of university working in different industries, Fiona had plenty of experience to talk about during the interview and secured a place on the company's graduate training programme. She was taught to weld, cast, use machine tools, and spent time with HR, accounting, and marketing.
"What I really loved was manufacturing. I ended up working shifts in a fertiliser plant and learnt lots about what really goes on in factories rather than what engineers and managers think goes on in factories."  
Portugal, marriage and children
After seeing an interesting article in the Financial Times about Hovione, a Portuguese fine chemicals company, Fiona wrote to them. This was followed by a visit to the company, and the offer of a job. She combined engineering and her passion for languages by moving to Lisbon and learning Portuguese.
Fiona was put to work on projects. The company manufactured a variety of products, including injectable x-ray contrast media for looking at soft tissue. When she started her role, the company had two production buildings. By the time she left – eight years later – it had 15.
"It was one of those wonderful companies where they had no idea that anything was difficult," she described.
"The big boss, a Hungarian chemist, would bounce in one morning and say 'I've got this brilliant idea, we're going to do a reaction at -50oC; make it so.' You'd go off and figure out what to do with liquid nitrogen and what metals you could use. It was such a fun job because there were no limits to the sorts of challenges you were given."
During her time in Portugal, Fiona "imported" her then boyfriend from Scotland, they got married, and she had their first son. When he reached the age of five, the family decided to move back to the UK, settling in Cumbria.
Eastman, Victrex, Johnson Matthey
For the next eight years, Fiona worked for Eastman Chemicals, which made polyethylene terephthalate (PET) and acetate tow in Workington, Cumbria. Fiona's youngest son was born, and her husband took on the primary child caring role. Fiona was asked to move to Teesside to be based at Eastman's Hartlepool plant to work on some European acquisition projects.
"With some reluctance I moved over to Teesside, but it was the best thing I ever did because I have since moved jobs four times and never had to move house or change schools for the boys. So much fascinating industry is in this area, with the bonus that it's a lovely place to live."
Following the closure of the Hartlepool plant, Fiona moved on to the role of plant manager for Victrex, a polyether ether ketone (PEEK) business. She was responsible for a multi-million pound investment to increase capacity, reliability and safety.
"We had an opportunity to improve the operation and really listen to the operators and find out all the things that were making the yields so poor. I worked with a gifted multi-disciplinary team; we went through systematically making massive improvements, increasing capacity and yield."
The job was satisfying, but small compared to Fiona's previous role at Eastman. She moved to Johnson Matthey after being headhunted for a project director role, managing capital investments in Brazil, India and China, but the job was not the right fit.
"That's when I started writing. It was a relief valve," Fiona explained.
Starting to write
"Turns out it's really easy to write a book – it's a lot harder to write anything that anyone else wants to read! Having written 150,000 unpublishable words, I realised I had to learn the craft from scratch."
She completed online writing courses, read books, and wrote short stories. Her first novel was all about Bhopal, but she was advised that the content was far too technical, so she turned some of it into a technical article.
"I sent it off to IChemE's Loss Prevention Bulletin. They said 'this is great we'd love to publish it, and why don't you come and join the committee.' That was my first IChemE involvement." Fiona now chairs its editorial panel.
Over time, Fiona adapted her popular fiction to be less technically heavy, and learned to carry her readers along with her through the story, leading to a two-book deal with Oneworld Publications.
Alongside other IChemE members, Fiona is also working on a new Trevor Kletz compendium, to be published by Elsevier. The project aims to introduce a new generation of engineers to Kletz, a man who had a huge impact on the way people viewed accidents and safety, particularly in the process industries (see https://bit.ly/2AfF2Jo).
"There are lessons to learn from previous accidents; it's how we prevent new disasters from happening."
Being the boss
After Johnson Matthey, Fiona worked as a contract engineer for BP in the Shetlands on an asset life extension project, before being headhunted for her current role with Billions Europe.
"Two companies were merging, they had to divest one of the businesses for competition reasons, and they needed someone to wrap up the divesting business and transfer it over to the new owners," Fiona explained.
The team is small, about 20 people, but they look after sales for around 40 countries with a turnover of over US$100m/y.
"It's a big and exciting job and it's great being the boss of such a brilliant, multinational team!"
Many younger engineers are concerned about sustainability and have a reluctance to work in oil and gas or the traditional chemicals sectors. Fiona shares the concern but views it through a different lens.
"I think we have a planet emergency. It's absolutely the job of engineers to try and improve the way we live on the planet… there's still a huge part for all engineers to play in some of those pariah industries. If you can flare a little bit less gas from the North Sea or if you can increase the yield of your low-density polyethylene plant, you're doing something that's good for us all."