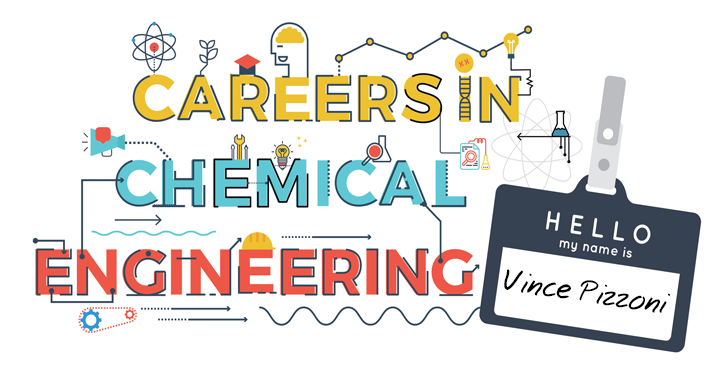 Yasmin Ali interviews Vince Pizzoni about his journey from traditional process engineering to supporting the careers of others
I'm a chemical engineer working in the energy sector. I was originally attracted to study chemical engineering because of the breadth of career opportunities it provides. To showcase this diversity, I will be talking to a range of chemical engineers to find out what they do, how they got there, and why they do it.  For this instalment, I spoke to Vince Pizzoni, associate professor at Nottingham University, executive search consultant for the energy industry, and career coach.
A key theme through Vince's career has been mentoring, coaching, and motivating people. This is reflected in his current range of roles, which give him the chance to interact with of a broad range of chemical engineering students, mid-career and executive level professionals. My own career has been driven and shaped by multiple mentors, so I am very aware of the importance of Vince's work.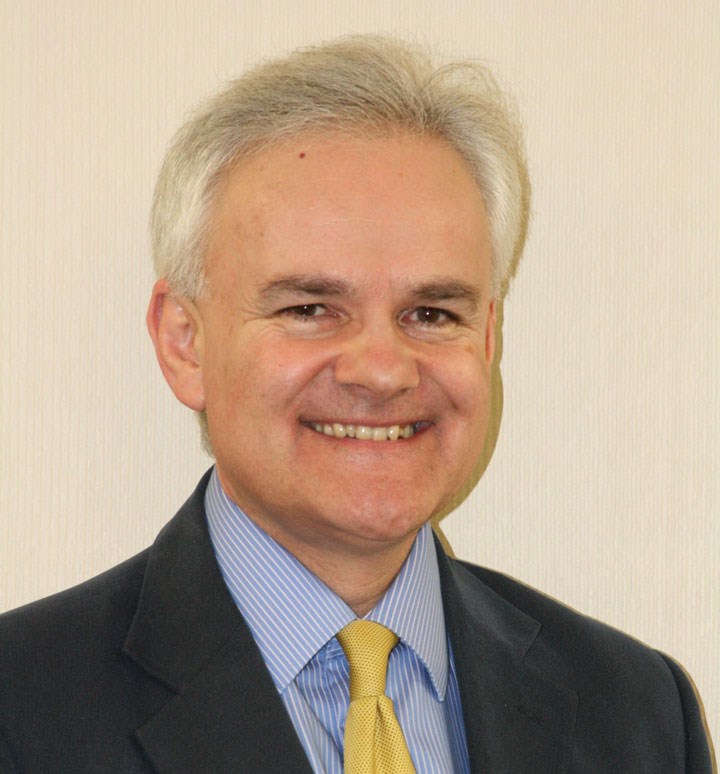 Beginnings
Vince began his career in 1976 at Courtaulds (now AkzoNobel) working in what you would consider a traditional process engineering role. 
"We made a whole range of goods used in things like tyres … I worked abroad in Swaziland on a wood pulp mill, and I was involved in developing, strangely enough, an alternative to meat – a soya-based product – spun using Courtaulds' spinning technology used in textiles," Vince recalls.
From there he moved on to work for Proctor and Gamble, on developing low-temperature detergent additives, before joining ExxonMobil and moving through the ranks from technical roles, to sales and marketing, and eventually to general management around 1990.
Moving up
After a company sale, in 1997, Vince found himself in a senior role for Nalco's energy division.
"I was running Europe, Africa, Middle East and the former Soviet Union. That was a big area, a lot of countries, high complexity, high challenge, and lots of people. But I enjoyed the challenge. It was a terrific job. I had a great organisation, and we achieved a lot of success. I will look back on those years with great fondness," he reflects.
It was particularly important for Vince to see his own employees succeed and move up in the organisation, even if that meant leaving his team. A sense of pride was created from others' career development.
Change of scenery
A dramatic career change saw Vince move from Nalco to head up careers at Cheltenham Ladies' College, an independent girls' school in Gloucestershire, UK in 2007. His previous experience allowed him to bring a different approach to this role.
"I promoted engineering subjects. A lot of the students I worked with ended up doing engineering. I'm pleased to say I still keep in touch with a few of my ex-students as their careers develop," he explains.
The focus was on motivating young people, informing them about careers, and getting their parents and key teaching staff involved in the process. When I was at school in the mid-2000s, I came across chemical engineering almost by chance, and would have definitely benefited from having professional careers guidance from an industry professional.
After a few years of this, another career change took Vince into executive recruitment for the energy industry. The network he has built throughout his career in industry has been instrumental to this role.
Vince Pizzoni: in numbers
Countries worked in: 64 
Number of roles: 15 
Sectors worked in: 9 
Coldest temperature experienced: -35oC (Nizhnekamsk, Tartarstan, Russia)
Hottest temperature experienced: +55oC (Getty/Texaco Oilfield, Wafra, Kuwait)
Vaccinations required: >100 
Becoming the mentor
However, finding his external coaching and mentoring work eating into his annual leave time; Vince decided to switch to part-time executive recruiting and adopted his current 'portfolio' career.
"Two days a week I am a professor at Nottingham University, where I get involved with the design projects, and also support the students and the careers team with industrial placements and graduate jobs."
The remainder of Vince's time is split between executive recruitment for the energy industry, and coaching and mentoring MBA and Master's students at London Business School, Cambridge, and Imperial College Business School. These roles allow him to continue contributing to others' career success while keeping up-to-date on developments in the energy industry.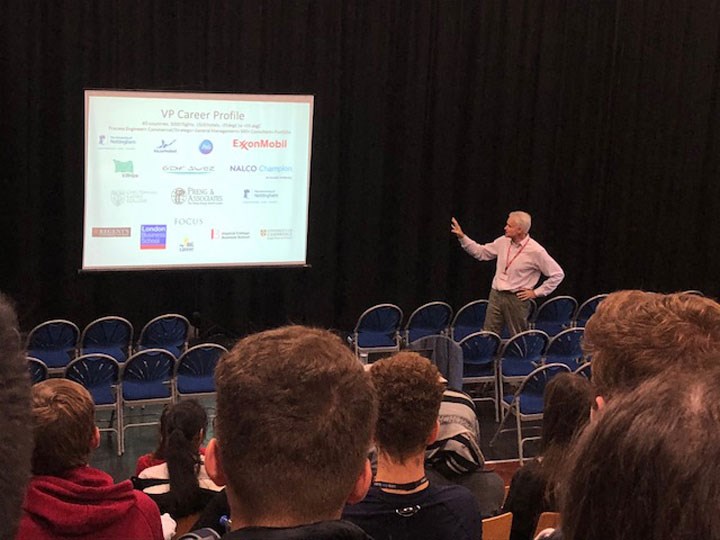 Not done yet
On the subject of retirement, after working for over 40 years, Vince says he is "not ready to leave the stage." He reflects that working in over 60 countries has been a fantastic experience and taught him a lot about people and cultures, but inevitably meant spending less time with his family. Despite this, he has plenty to be proud of with a son involved in voluntary work, and a daughter with a nursing background who now works as a helicopter pilot. 
On the future of chemical engineering, Vince has seen a noticeable increase in the number of women studying the subject, and expects the trend to continue. In terms of teaching, more tutors with industrial backgrounds now support Nottingham University's academic programme, with more expected to come on board. When it comes to careers, Vince has noticed some changes.
"Chemical engineers are working for a vast range of organisations. When I left university, you either went to work for ICI or BP or one of the EPC contractors."
The choice has grown to include food and drink, finance and consultancy, and many more.
Chemical engineers now have a wide range of career options, I have personally considered fast moving consumer goods companies like Proctor and Gamble, the rail sector, and management consulting as potential careers. Chemical engineers have an important role to play in major issues like climate change and in informing government decision-making. Vince expects these career options to continue to expand, in line with technological developments and global challenges.
---
For more articles in this series, visit https://bit.ly/2DZmjA4