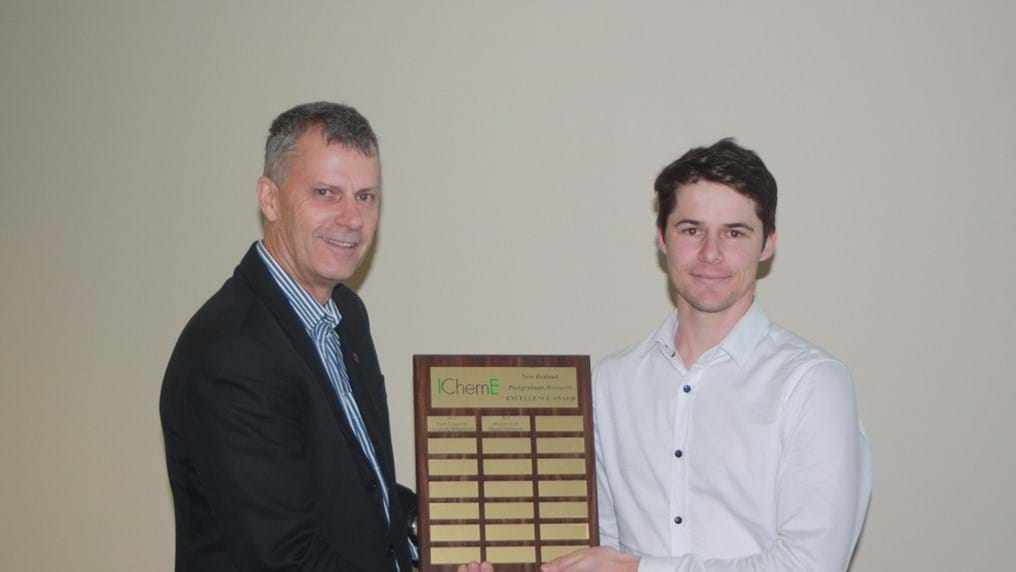 ICHEME has awarded Leatham Landon-Lane, chemical engineering post-graduate student at the University of Canterbury, New Zealand, the 2019 New Zealand Postgraduate Researcher of the Year prize.
Held at the University of Waikato, New Zealand, this was the third year of the competition. It showcases outstanding chemical engineering research at universities in New Zealand, with students from four universities competing for a chance to win NZ$500 (US$328).
Lane won the award for his presentation, Improving Vanadium Redox Flow Batteries for Long Duration Energy Storage.
Two other finalists also gave presentations. Nathan Lal, from Waikato, gave a presentation entitled Using Monte Carlo Techniques to Analyse Heat Exchanger Network Retrofits. Sebastian Linnenkugel of Massey University gave the presentation Drying of Fruit Juices.
Peter Slane, Regions Director at IChemE, said: "Leatham Landon-Lane's research showed ingenuity, creativity and a lateral way of thinking. He clearly knew his subject.
"It was a close competition and a tough decision for the judges. This competition demonstrates just how advanced chemical engineering research has become. Every day, researchers across New Zealand and the world are continuing to push the boundaries to find positive, impactful solutions to challenges we face as a society."