ICHEME associate member Chong Mei Fong will represent Malaysia as a finalist in the ASEAN-US Science Prize for Women award, for her work in the palm oil field.
The US$20,000 prize recognises the efforts of women in the Association of Southeast Asian Nations (ASEAN) member states, who have worked to improve the safety, sustainability, and security of cities facing rapid urbanisation. ASEAN is an intergovernmental organisation of ten states in the Southeast Asian region, which promotes cooperation and development amongst members, including advancing women's leadership.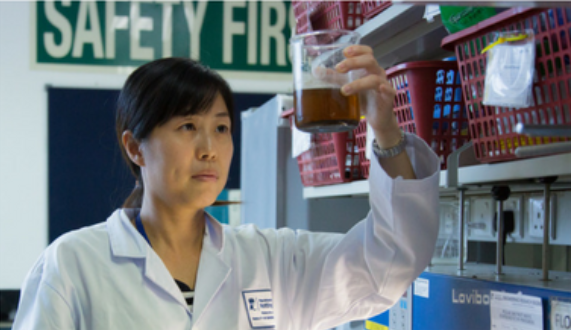 Chong Mei Fong, who is honorary secretary of the IChemE Palm Oil Processing SIG, has worked to improve workplace retention and safety in urban areas by increasing the efficiency of wastewater treatment sites at palm oil mills.
Her research is being used in Malaysia, Thailand, Indonesia and Myanmar, and includes inventing a new bioreactor that generates 1.8 times more energy with a higher treatment efficiency. She is professor of bioenergy and wastewater treatment technologies at University of Nottingham Malaysia, where she championed the set-up of its off-campus Centre of Sustainable Palm Oil Research (CESPOR) office, and designed a space-efficient, automated 3,000 t demonstration plant. This knowledge has been well shared throughout the ASEAN region.
"Besides that, under my leadership I have formed the Athena SWAN Working Groups, launched the Leadership Development Programme and Mentoring Programme in my university. These programmes are used to nurture our young women in academia," she said, adding: "I think that everyone deserves a safe and clean workplace and I am glad that I am contributing to it."
The award is in its third year, and is run by The Association of Southeast Asian Nations (ASEAN), the US Mission to ASEAN and the US Agency for International Development (USAID), in partnership with Underwriters Laboratories (UL).
One of the competition's judges, Kyriacos Koupparis, regional science, technology and innovation advisor at USAID, said: "Chong Mei Fong's research and ingenuity, particularly the invention of a new bioreactor for biogas production, is a powerful demonstration of science creating safe and appropriate technologies to address pollution control in urban settings.
"In addition, Chong Mei Fong's support and mentorship of students, especially women scientists, is an exemplary model to encourage the next generation of researchers."
A winner will be announced on 19 October in Myanmar, and the other finalists are Fitriya N. Dewi (Indonesia), Lynette Chea (Singapore), Rina Patramanon (Thailand), and Nguyen Thi Hiep (Vietnam).