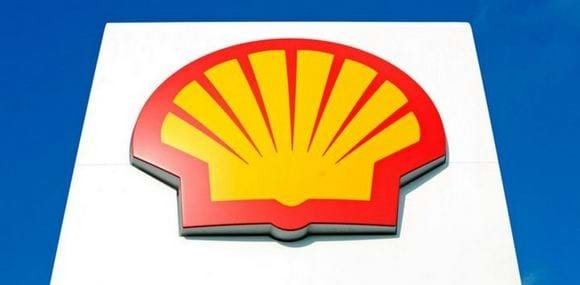 BY 2030, Shell aims to increase its supply of UK oil and gas demand to 15% while reducing emissions and invest £100m (US$121.7m) to help 15,000 people get skilled jobs, as part of ambitions expected to accelerate the company's energy transition in the UK.
This news comes as the UK and other nations are moving away from Russian supplies of oil and gas, in response to the country's invasion of Ukraine.
Currently, Shell is responsible for about 10% of the UK's oil and gas. The company intends to increase that to around 15% by 2030, while producing half the operational emissions by 2030 compared to 2018. According to a 2018 environmental statement, Shell UK upstream emitted 2.2m t/y of CO2e.
Earlier this month, the company gained regulatory approval for its Jackdaw gas project in the North Sea, which could potentially produce 6.5% of gas output from the UK Continental Shelf (UKCS) while producing 1% of UKCS emissions. Shell said it will now move on with Jackdaw and similar projects, and is interested in six of the UK's 12 planned exploration wells.
Shell's £100m skills investment will, for example, be used to establish energy transition skills programmes and centres to help people across communities in the UK develop skills that will be valuable in the energy transition. The investment is aimed at helping 15,000 people get jobs, or put them on pathways into jobs.
These ambitions are among a total of five that Shell expects to accelerate its UK transition. Its previously-announced ambitions include spending more than 75% of a £20–25bn investment in the UK energy system over the next 10 years on developing low- and zero-carbon energy products and services such as offshore wind, hydrogen, and charging infrastructure for electric mobility and carbon capture, use, and storage.
In April, the company announced it had signed an agreement with Uniper to develop a blue hydrogen facility in the UK.
To encourage electric vehicle (EV) adoption, the company aims to have more than 100,000 public charging points for EVs in the UK – up from about 5,250 today – so that 90% of drivers are within 10 minutes of a Shell rapid charger. Finally, it aims to provide renewable power for 5m customers by 2030, up from 1.4m today.
"None of these steps will get the UK or Shell to net-zero emissions immediately, but these ambitions will move us forward," said Shell CEO Ben van Beurden. He said the company is "going to go faster", adding that this is "necessary at this time of great uncertainty and change".
Controversial Jackdaw approval
Shell's Jackdaw field received regulatory approval on 1 June, after it was denied on environmental grounds in October 2021. This was followed by an amended environmental statement from the company in February.
According to reports, Shell said that the approval comes "at a time when UK energy security is critically required". Van Beurden said that responsible, local gas plays an essential role in UK energy security and in the net zero transition, adding that it is in line with the North Sea Transition Deal between the UK Government and the oil and gas industry. In March, UK Government said industry had made "clear progress" in delivering on its commitments.
The Shell CEO added that responsibly-produced gas is consistent with the company's goal of becoming net zero by 2050. The company laid out its strategy last year.
Kwasi Kwarteng, the UK's Secretary of State for Business, Energy and Industrial Strategy, welcomed the approval.
He said: "We're turbocharging renewables and nuclear, but we are also realistic about our energy needs now. Let's source more of the gas we need from British waters to protect energy security."
Meanwhile, environmentalists have condemned the move, with Greenpeace stating it is considering legal action to prevent the development.
Ami McCarthy, Political Campaigner for Greenpeace UK, said: "Approving Jackdaw is a desperate and destructive decision from Johnson's Government, and proves there's no long-term plan […] This Government's shown no regard for these emissions, or Jackdaw's ultimate climate impact."