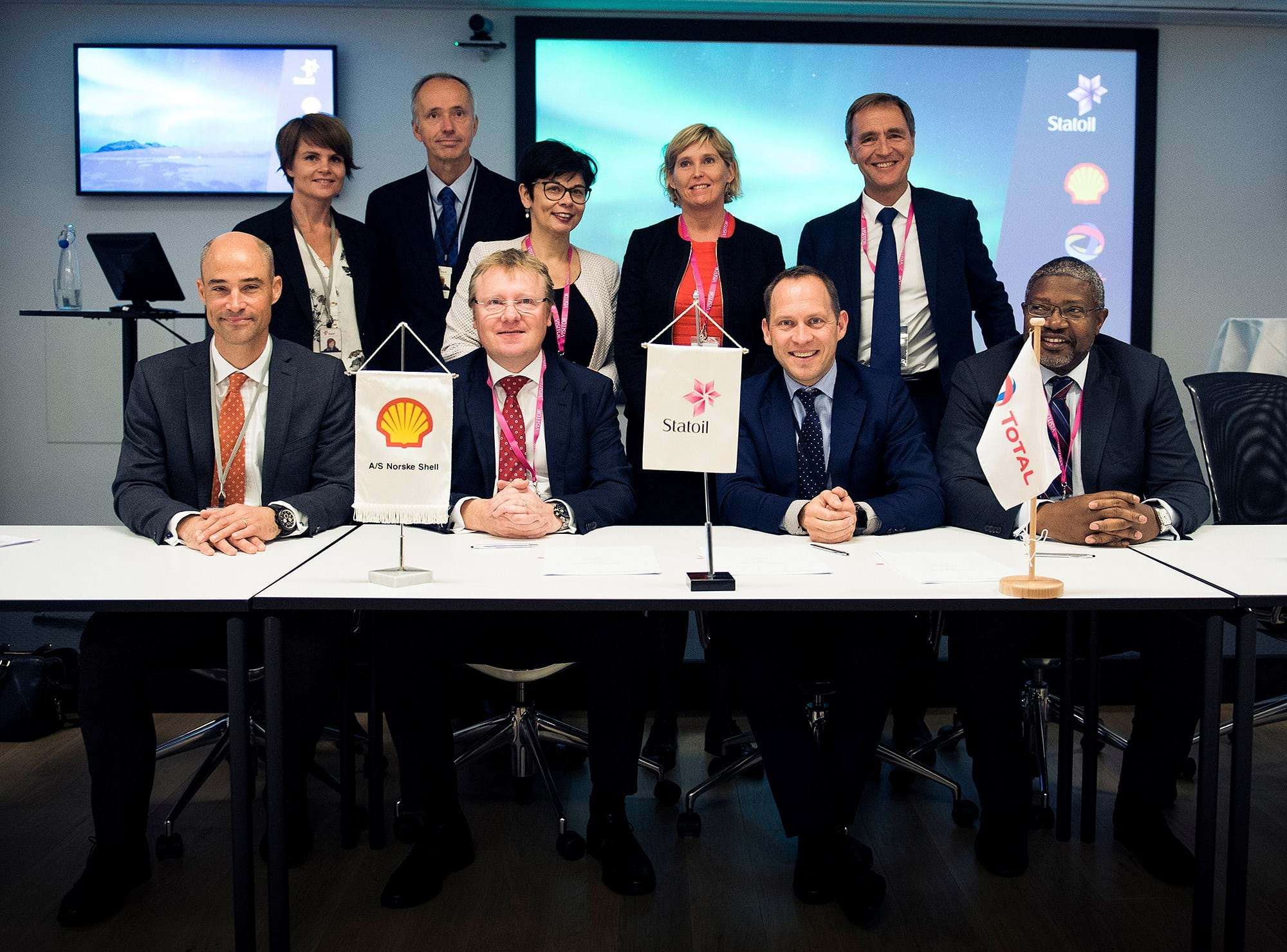 STATOIL, Shell and Total have signed a partnership to further develop CO2 storage on the Norwegian continental shelf, as part of Norway's ambitious full-chain CCS programme.
Gassnova, the Norwegian state enterprise set up to oversee the project, first awarded storage contract to Statoil in June, but now Norske Shell and Total E&P Norge have joined as equal partners, all contributing expertise and financial support.
In the first phase of the project, the partners will develop a storage facility that can accommodate up to 1.5m t/y of CO2 per year in a saline aquifer under the North Sea. The site will be designed to store of extra volumes of CO2 from other parts of Europe, and potentially lead to new CCS projects in these places. The collaboration agreement will also form the basis for the construction and operational phases of the storage project.
Gassnova said that the signing of the contract is "a milestone" in developing the Norwegian CCS project, which aims to be the first full-scale, full-chain CCS programme in the world, capturing CO2 from industrial sites, transporting it, and storing it.
Monika Hausenblas, Shell's executive vice president for environment and safety, said that her company has "extensive experience" of working with governments and experts to support CCS development. Philippe Sauquet, president of gas, renewables & power and president of strategy-innovation at Total, said that his company's involvement was in line with its low carbon roadmap and strategy to become a low-carbon leader.
"Statoil believes that without CCS, it is not realistic to meet the global climate target as defined in the Paris Agreement. A massive scale up of a number of CCS projects are needed and collaboration and sharing of knowledge are essential to accelerating the development. We are very pleased to have Shell and Total as partners and believe their experience and capabilities will further strengthen this project," said Irene Rummelhoff, Statoil's executive vice president for New Energy Solutions.
Senior reporter Helen Tunnicliffe visited Norway in August to find out about Norway's full-chain CCS programme. Visit The Chemical Engineer's Norwegian CCS webpage to read more.