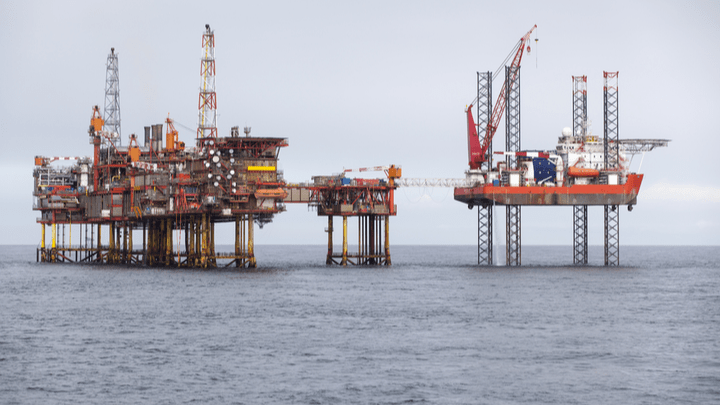 A YEAR after agreeing to the North Sea Transition Deal with the oil and gas sector, UK Government says industry has made "clear progress" in delivering on its commitments.
The deal is a key part of how the UK Government is supporting the managed transformation of industry, to protect the nation's energy security, support high-value jobs, and safeguard expertise needed to achieve a lower carbon future.
Last week, North Sea Transition Deal: One Year On, highlighted progress made in five key areas of the deal, including carbon capture, use, and storage (CCUS), hydrogen, and supply chain decarbonisation.
Towards supply chain decarbonisation, the deal introduced a target of reducing upstream emissions by 10% by 2025, 25% in 2027, while reducing carbon emissions to zero by 2050. In 2018, upstream oil and gas emissions totalled about 19m t, and this fell by 11% between 2018 and 2020 according to Emissions Monitoring Report, published in October 2021.
The Government said this demonstrates how sourcing gas locally from the North Sea has less of a carbon footprint than importing it from abroad.
Offshore Energies UK (OEUK) developed a Methane Action Plan which outlines a 50% methane emissions reduction target for industry by 2030, as well as key activities that will cut emissions and intensity.
In October 2021, Sian Lloyd-Rees was appointed OEUK's Supply Chain Champion, to help industry secure new economic opportunities within the lower carbon energy sector. She has developed a 100-day plan to provide early line of sight for business opportunities, develop mechanisms to connect sources of funding, address barriers to success, and promote supply chain capabilities. Lloyd-Rees is also the UK Managing Director of Aker Offshore Wind.
The Government has advanced energy policies that reduce the UK's reliance on fossil fuels. It has released a strategy for developing a hydrogen economy and selected two industrial CCUS clusters to support for operationality by the mid-2020s.  These will be the first projects that will have the opportunity to benefit from the £1bn (US$1.31bn) CCUS Infrastructure Fund, which is to support development of four low-carbon clusters by 2030.
According to the report, the UK currently has four existing CCS licences. The latest was awarded to oil and gas company Harbour Energy in October 2021, covering an area in the South North Sea off the coast of North Lincolnshire. Initial injection rates will be at 3.6m t/y, rising to 11m t/y by 2030.
Further areas of progress discussed include supply chain transformation, and people and skills.
The anniversary report also sets out ten priority areas that industry and Government have identified that will help to continue building on success. These include:
Enabling carbon capture projects – Government aims to continue progress on carbon storage licences to support efforts to capture 20–30 t/y by 2030, announcing shortlisted projects to participate in cluster sequencing negotiations. It will also finalise a transport and storage regulatory investment model and work closely with stakeholders on licence and code development in 2022.
Enabling low carbon hydrogen projects – Government will continue to deliver against the 5 GW by 2030 ambition and wider commitments in 2022, including lunching the Net Zero Hydrogen Fund and finalising a hydrogen business model later in 2022. A Hydrogen Sector Development Action Plan expected this year will set out more detail to help ensure supply chains, skills, and investment to maximise economic benefits to the UK developing a low carbon hydrogen economy.
Setting a clear path to net zero – The North Sea Transition Authority, formerly the Oil and Gas Authority, will set out credible strategies for making operations of new and existing assets net zero at operator level and apply an effective net zero test to new developments.
Supply chain transformation – Industry will establish a supply chain roadmap to help diversify sector supplies into areas such as CCUS, hydrogen, and floating wind, and spread economic benefits around the UK. Also, updated Supply Chain Action Plans – which will be the primary recording, tracking, and reporting mechanism – will be developed and tested with industry.
Additional priorities include providing and encouraging investment in the UK; developing a robust compatibility checkpoint to guide future licensing; minimising production emissions by driving progress on electrification of offshore production infrastructure and through wider decarbonisation measures; building on existing progress to leverage innovation and skills; and supporting the global transition to net zero.  
Greg Hands, Minister for Energy, Clean Growth and Climate Change, said: "Since our ambitious North Sea Transition Deal was agreed a year ago, we have made great progress to support the oil and gas industry and ensure a transition which safeguards energy security, jobs and expertise.
"We will continue to build on this progress and back our North Sea sector to maximise domestic production as we transition to cheap, clean, home-grown energy."
Deirdre Michie, Chief Executive of Offshore Energies UK, said: "The North Sea Transition Deal is a transformative partnership which has already made great strides this past year to harness the expertise of our offshore oil and gas industry in helping the UK meet its climate ambitions of achieving net zero greenhouse gas emissions by 2050 […] We are excited to see what next year brings, as this industry continues to work together with Government to safeguard UK energy security, secure tens of thousands of jobs, and support the country's transition to a net zero economy."
According to the Government, though the UK is driving down demand for fossil fuels on the path towards net zero, demand for oil and gas will continue over the coming decades. It adds that it is crucial that the UK has a domestic source of oil and gas to maintain security to prevent reliance on imports, particularly from Russia. Boycotts of Russian supplies have been announced due to its ongoing invasion of Ukraine.