THE SCOTTISH government has announced an effective ban on fracking activities, following "overwhelming" public opposition, and consideration of environmental and economic reports.
The decision to indefinitely ban fracking has been blasted as "a sad day for those of us who believe in evidence-led decision making" by INEOS, which owns fracking licences.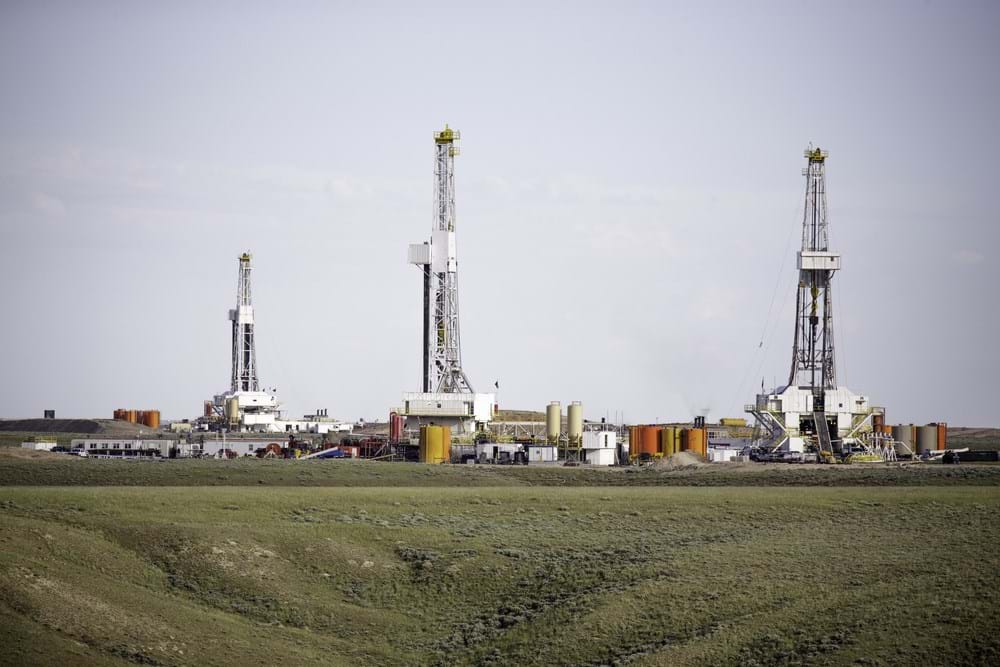 Paul Wheelhouse, the Scottish energy minister, told members of the Scottish parliament (MSPs) that there was no "social licence" for progressing unconventional oil and gas, after 99% of 60,500 responses to a public consultation opposed doing so.
He also noted the results of a KPMG study that said fracking would only contribute 0.1% to Scotland's GDP, and conclusions from the UK Committee on Climate Change that climate targets would be made more difficult to meet.
Wheelhouse has written to local authorities, instructing them that a 2015 moratorium on fracking will "remain in place indefinitely". This means that local authorities will use planning powers to block prospective applications rather than direct legislation banning fracking outright, as Holyrood is still awaiting the transfer of licensing powers from the UK government.
"Let me be clear: that action is sufficient to effectively ban the development of unconventional oil and gas extraction in Scotland," he said. "Fracking cannot and will not take place in Scotland."
MSPs will vote on the matter later this year. The plans are expected to pass comfortably, as only the Conservatives, who branded the ban as "short-sighted and economically damaging", are opposed,.
The decision acutely affects INEOS, which holds fracking licences across 1,800 km2 of the country and imports shale gas for its petrochemicals plant at Grangemouth.
Tom Pickering, Operations Director at INEOS Shale, accused the Scottish government of having "turned its back on a potential manufacturing and jobs renaissance and lessened Scottish academia's place in the world by ignoring its findings".
The company has invested £50m (US$66.4m) in gaining its licences, and says that the decision could cost Scotland 3,100 jobs, £1bn in benefits to local communities, and an opportunity to provide energy while gas production from the North Sea continues to decline. INEOS says that a recent Scottish government report judged shale production to be safe. In a statement, it points out that fracking is backed by the UK government and the British Geological Survey.
"This decision, which beggars belief, means gas becomes a cost for the Scottish economy instead of an ongoing source of income. It speaks volumes about Scottish leadership on the world stage and sends a clear and negative message to any future investors in Scotland," said Pickering, adding: "Expert reports have clearly stated that this technology can be applied safely and responsibly – but it will be England that reaps the benefits."
Scotland's move comes a year after the UK government gave permission for horizontal fracking in Lancashire, and three months after Ireland banned the practice.
Scotland's decision was widely welcomed by environmental groups including Greenpeace UK, which hailed Holyrood for using a "fair process to reach their decision", and for "leading the way towards the clean energy system that people want".
However, industry body UK Onshore Oil and Gas has said that the decision was based on "dogma, not evidence or geo-political reality", and that the decision will have negative environmental and economic impacts.
Chief executive Ken Cronin said: "The reality is that it's better for the planet to be producing our gas here rather than shipping it in across oceans from elsewhere, especially when Scotland has a petrochemicals industry so reliant on natural gas."