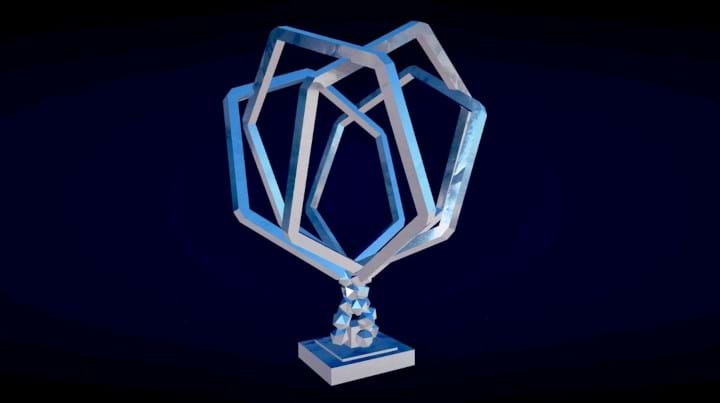 QEPrize
THE Queen Elizabeth Prize for Engineering Foundation (QEPrize) has now opened its 2023 Create the Trophy competition to young people across the globe. 
Run every year to find the trophy for the Queen Elizabeth Prize for Engineering, the competition gives people aged 14-24 the opportunity to test their design skills using the latest in 3D-design technology.  
Trophy designs are created and submitted using the QEPrize3D app, which is free to download on both iOS and Android. 
The winner receives a high-end laptop, a replica trophy, and the opportunity to see their 3D printed winning design presented to the winner of the 2023 QEPrize in London. 
Last year, 17-year-old Anshika Agarwal's design of a woven pattern of hexagons to represent the global connections created by modern technology, took first place. A decorative golden design inspired by peacocks dancing in the rain by 24-year-old Vishwajeet More, came second. 
The competition closes at 23.59 pm (UTC) on 4 December and the winner will be announced in February 2023.  
Launched in 2012, the QEPrize celebrates the crucial role that engineering plays across society by honouring the engineers whose innovations have been of global benefit to humanity. 
Past winners have included Masato Sagawa in 2021 for the discovery, development and global commercialisation of the world's most powerful permanent magnet; chemical engineer Robert Langer won in 2015 for his work in controlled-release large molecule drug delivery; while the inaugural prize was awarded to the five engineers who created the internet and the World Wide Web: Robert Kahn, Vinton Cerf, Louis Pouzin, Tim Berners-Lee and Marc Andreessen. 
For more information about the competition head to the QEPrize website.