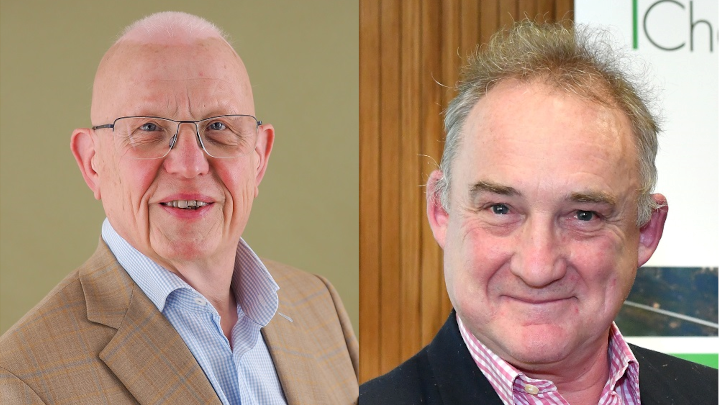 NIGEL Hirst will be IChemE's next Deputy President, while David Edwards will join the Board of Trustees as Honorary Treasurer.
Members can now vote to fill three contested seats, which include a final seat on the Board of Trustees and two Early Careers positions in Congress. Two members are in the running for the Board seat, and three members are vying for the Congress seats. Uncontested Board nominees will be formally elected at an annual general meeting on 14 June, along with seven uncontested Congress candidates.
After 12 months as Deputy President, Nigel Hirst will become IChemE's President for 2023/24. Hirst is an IChemE Fellow and Chairman of the Haden Freeman Group, a process engineering consultancy that serves the chemical industry. He has particular experience in design, construction, and financial services. His career spans more than 40 years, and has seen him support private, commercial and charity organisations across the chemical, environmental management, nuclear, oil and gas, and pharmaceutical sectors internationally.
Through that period, Hirst has also been an active volunteer with IChemE, including a stint as Chair of the IChemE Global Awards' judging panel and as a member of the Pharma Special Interest Group (SIG). His most recent positions have been the inaugural Chair of Congress and a member of the ChemEng Evolution steering committee. 
In his election statement, Hirst said: "I share the ambition of many members in wanting our Institution to be vibrant, support members and contribute to society. Continued focus is required to complete the work underway to reform and modernise [IChemE]. 
"We need to have good business practices in place with the resources to effectively and ethically handle them, and be relevant to the rapidly evolving workplaces where many members find themselves. 
"IChemE leadership must also be outward-looking, helping governments and communities address challenges where we are well equipped to contribute."
Incoming Honorary Treasurer Edwards is an IChemE Fellow with experience in the techno-economic evaluation of petrochemical plants, developing oil refinery models, and analysing oil pricing. 
He has held various roles in companies and universities developing expertise in process safety and economics. This has included fulfilling the role of the 'economics expert' to support final year design projects at Imperial College London, UK; researching cost estimation, inherent safety, and the impact of chemical plant on health and the environment at Loughborough University; and working at KBR for 14 years implementing on- and offshore hazard and operability (HAZOP) studies and front-end engineering design (FEED) studies around the world.  
Edwards has volunteered with IChemE for more than 20 years in various roles, including Editor-in-Chief for Safety of the Process Safety and Environmental Protection journal and co-authoring the book Trevor Kletz Compendium - His Process Safety Wisdom Updated for a New Generation published in 2021.
The ballot is now open for eligible members to vote on the three contested seats and will close at 09:30 BST on 20 May 2022.
Roger Kilburn and Raffaella Ocone are the candidates competing for one seat as Regional member of the Board of Trustees. While Gabriela Campos Balzat, James Hill, and Martha Obasuti are competing for two Early Career seats on Congress.
Members are encouraged to review the candidates' election statements which have been developed in video format as well as written format. 
Voting Members (Fellow and Chartered Members) will have been allocated two separate unique voter codes (UVCs): one for the vote on the Special Resolutions (amendments to By-laws), and one for participating in the elections.
For more details on the elections, how to vote, and to view all the uncontested Trustees and Congress members, visit the IChemE Elections page.