ANDREW Liveris will take a board position at an Australian battery company when he steps down from his roles at Dow Chemical Company and DowDuPont.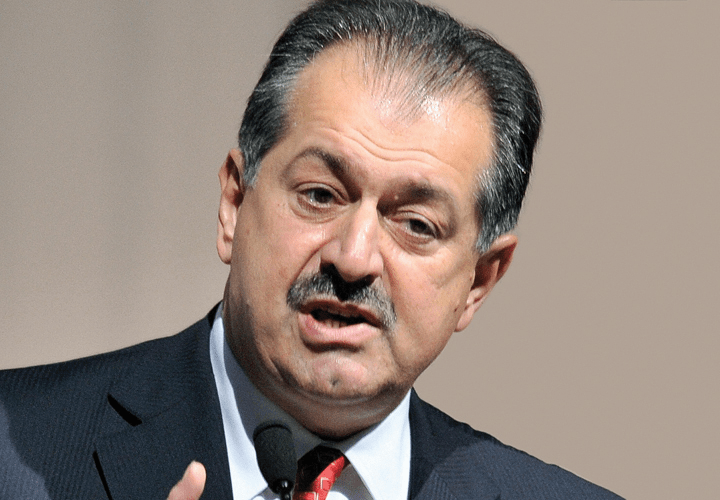 Liveris, who is an IChemE Fellow, will step down from his current roles as CEO of Dow and executive chairman of holding company DowDuPont in 2018, and will then become a non-executive director of Novonix.
He will also invest A$0.5m (US$0.39m) into the company, which supplies high-purity lithium ion (Li-ion) battery materials, equipment and services to high-profile clients such as Tesla, Apple and 3M.
In a statement, Novonix said that Liveris will help market the company internationally, and help develop relationships with collaborators and clients in a sector worth US$20bn.
"The rechargeable battery market offers huge global growth, with the opportunity to supply differentiated products and establish market share during this relatively early stage of market maturity," Liveris said, adding: "The team is focussed on innovation and new manufacturing jobs in the clean energy space – particularly in the US – something about which I have been passionate for a long time."
The batteries market is steadily growing as grid-scale power storage and electric vehicles become more important, amid efforts to reduce carbon emissions. It is, for example, seen as a key area for investment in the UK government's industrial strategy, which recently founded a research hub called the Faraday Battery Institute.
Novonix originated from Dalhousie University, Canada, as a spinout company called GraphiteCorp. It then established a joint venture called PUREgraphite with US-based graphite anode developer Coulometrics. Next, it acquired battery lifetime-testing specialist Novonix, changing its name to match.
PUREgraphite will seek to manufacture high purity anode materials, which uses coating and blending processes that are the intellectual property of Coulometrics, and can then be tested by Novonix. It says that this process is green and low cost, while an independent investment research report said that initial tests indicate it can "enhance a battery's life by up to 30% when compared to its competitors".
Graphite is the most common active material used in Li-ion battery anodes, with Li-ion anticipated to dominate the sector in the near future. A 2016 EU Commission report estimated that the demand for artificial graphite to be used in anodes will grow by 4.1 times within the period 2015–2025, to a total of 130 kt. It has a low electrochemical potential, which maximises the energy density of cells, but lifetime is a key challenge of the technology.
Liveris worked at Dow for more than 40 years, with roles in manufacturing, engineering, sales, marketing, and business. He became CEO in 2004 and was appointed executive chairman of DowDuPont in May 2016, following a US$130bn merger with DuPont.
He was also recently picked by President Donald Trump to lead a US manufacturing council, but this was later disbanded in the events that followed violence in Charlottesville.