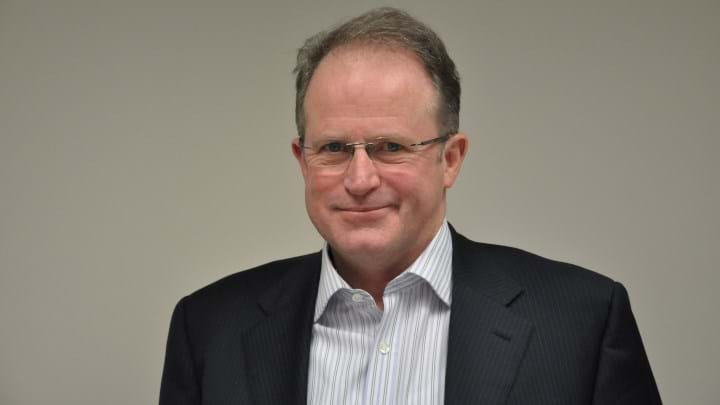 IAN Shott, Royal Academy of Engineering (RAEng) and IChemE Fellow, has gifted the academy's Enterprise Hub with a seven-figure donation that is a major boost to its mission of enhancing SME leadership.
RAEng says that SMEs – small- and medium-sized enterprises – have always been the backbone of the UK economy. Shott's gift will fill a clear gap in support provision for the fast-growing sector, helping to fund RAEng's Shott Scale Up Accelerator programme.
The new programme is a six-month process that will run twice a year and offer support packages to individuals in decision-making roles, supporting development of their leadership skills in high-growth engineering and technology SMEs that display "excellence in engineering". Support includes a £10,000 (US$13,601) grant for leadership courses, a transformational programme of training and workshops, expert business mentoring, one-to-one development coaching, and facilitated access to an exceptional network of specialist experts, entrepreneurs, and industry leaders drawn from the Academy Fellowship.
The accelerator will help to scale up businesses built around technologies that are of strategic importance to the UK Government – such as artificial intelligence (AI), digital and advanced computing, energy bioinformatics, and smart machines – and play a key role in supporting the nation's post-Covid economic recovery.
Eleven members of the first cohort started the programme on 28 September. These members include Alan Mosca, co-founder and CTO of nPlan, which has developed technology to aid construction project planning. The machine learning technology uses the largest dataset of construction schedules in the world to forecast the behaviour of individual projects to understand project context and detect patterns, allowing teams to address risks and identify opportunities for improvement.
Carlton Cummins, co-founder and CTO of Aceleron is also amongst the cohort. Aceleron manufactures advanced circular economy lithium-ion batteries that can be serviced, maintained, and upgraded.
Another cohort member is Marc Rodríguez Garcia, co-founder and Head of Research at Xampla, which has created the world's first plant protein for commercial use. The next generation material offers an alternative to synthetic polymers that decomposes naturally and fully, without harming the environment. The company is on a mission to replace everyday single-use plastics, such as sachets and flexible packaging films.
Shott said: "Supporting the growth of a dynamic, home-grown SME sector is vital to UK economic recovery, and so we need to help SMEs scale up more ambitiously. Engineering has given me a fantastic career, and I am indebted to the profession and many exceptional entrepreneurs from whom I have learnt a great deal.
"I am delighted to now be able to support a new generation of entrepreneurial engineers to scale their businesses and succeed. I hope this contribution to the Royal Academy of Engineering Enterprise Hub will help to bolster the entrepreneurial atmosphere in the UK to rival the successful ecosystems of the US."
The Shott Scale Up Accelerator programme is delivered by RAEng's Enterprise Hub, which is on a mission to increase the number and quality of high-growth engineering and technology companies. Shott, a highly successful entrepreneur, has played a pivotal role in establishing and growing the hub since its inception in 2013. Shott is co-founder and Managing Director of Shott Trinova, a specialist advisory firm focussed on helping organisations accelerate growth and performance improvement in chemicals, engineering, biology, and pharmaceuticals sectors.
Earlier this year, Shott donated £200,000 to IChemE to be used to promote the role that chemical engineers have in addressing societal challenges. His donation made IChemE's Sustainability Hub a possibility.