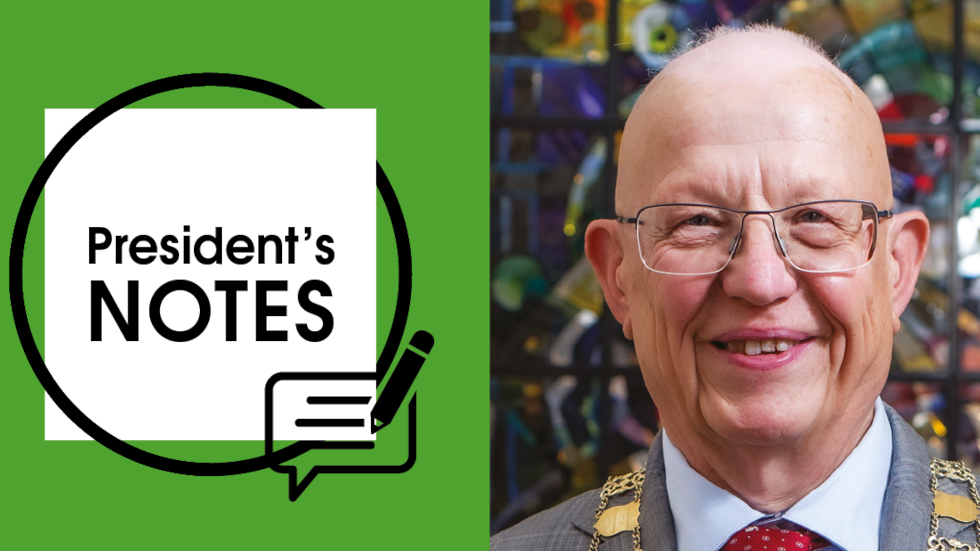 Sophie Sheinwald
The merits of mentoring
Nigel Hirst, IChemE president
I always enjoy the chance to meet members as I relish the opportunity to talk to them, both about what they need from IChemE, and what IChemE can do for them (I'm sure there is a JFK quote in there somewhere). This month I have been uplifted by meeting many young chemical engineers, all who gave me plenty of ideas on how best to support our members. At an event at Newcastle University, I talked to students keen to kick off their careers, and while filming segments for our upcoming ITN programme, I met some early career members who are fantastic ambassadors for our profession.
I'm aware that one way to support our early career members is to offer them a mentor – whether that's to provide advice when applying for chartered status or more general career mentoring. To ramp up our mentoring support to members, of course we need more mentors. So if you think you could help a new chemical engineer land their first job or give advice on how to build a professional network for example, please get in touch with the team at volunteer@icheme.org as we build a pool of mentors willing to help others reach their potential.  
As we head into November, IChemE will be celebrating National Engineering Day (1 November), Tomorrow's Engineers Week, and Green Careers Week (both w/c 6 November). As well as launching some fabulous new DiscoverChemEng resources, we will also be hearing from students and early career chemical engineers who will be sharing their own stories on why they chose chemical engineering. Keep an eye on our social media channels for more.
I have been keen for IChemE to offer more opportunities for our Fellows to get together so that we can celebrate their achievements and learn from their vast experience. Plans are afoot to bring together recently elected Fellows at an event hosted by myself which will include a visit to a site of significant engineering interest. I am really looking forward to this and hope it will be the first of many. The event will likely take place next spring and I'll be able to share more information as plans develop.
As always, if you have any feedback you would like to give me, or have any ideas you would like to share, I would very much value your input. Please contact me at president@icheme.org
---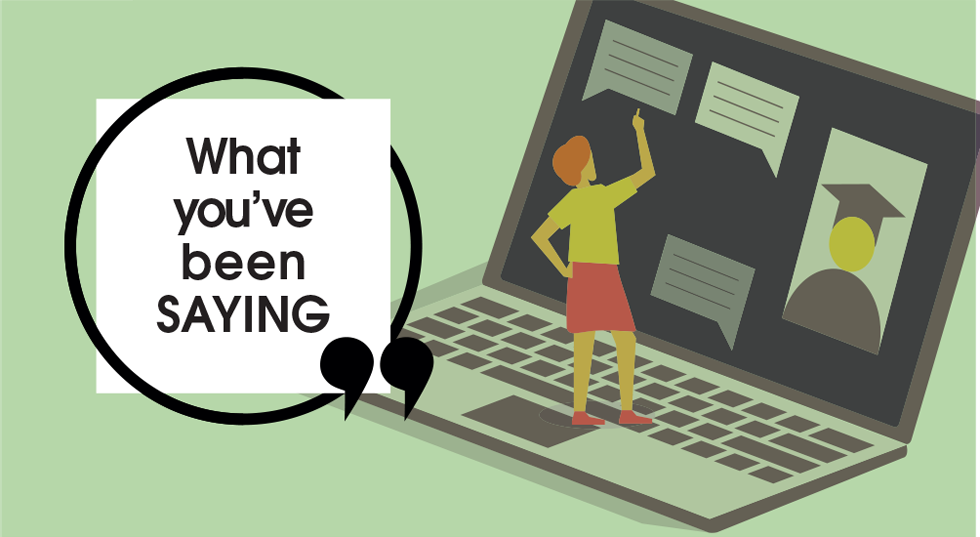 Engaging praise
"Kudos to the IChemE Young Members Forum for London & South East Coast for their proactive efforts in connecting students with role models in chemical engineering (TCE988, p42). Their career school talks are a commendable initiative that can shape the future of budding engineers. The emphasis on diversity, inclusion, and work/life balance is laudable, fostering well-rounded careers. I'd love to hear about industry initiatives to further inspire young STEM talent. Any success stories from motivated students would be inspiring too."
Hong Wai Onn
Editor: Yes, I agree. If you have any leads for stories on STEM engagement, email me: aduckett@icheme.org
---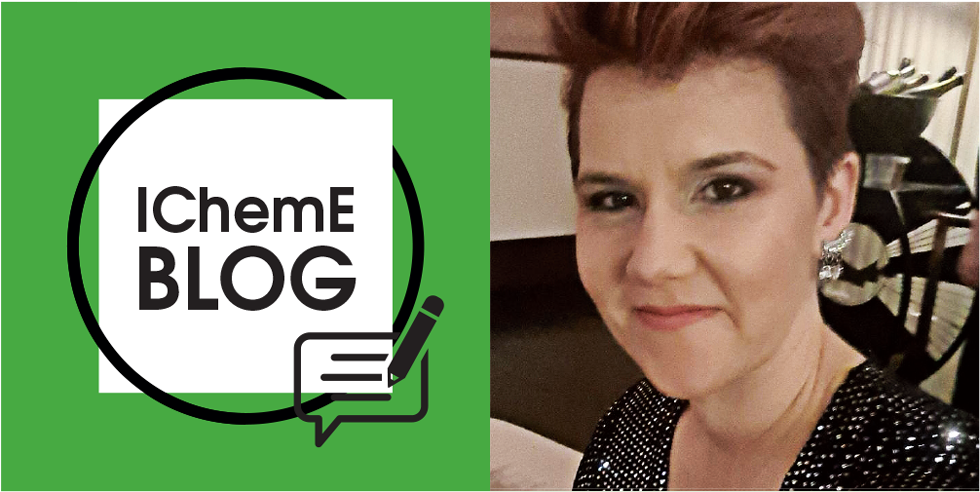 Be the change
Allyson Woodford, Chair of 2024's Chemeca Conference
EACH year my best mate - Alasdair Beveridge - and I like to take what we call our "brain break" where we step out of the day-to-day hustle 'n' bustle of engineering life to explore new concepts and hear about the exciting ways chemical engineers are looking to solve the wicked problems the world faces.
I am of course talking about the annual Chemeca conference. We catch up with old friends, including the academics we secretly wish we could be, and make new friends from across the globe. It's always in a fabulous place, and we sit down and imagine what we'd do if we were running the conference. What themes would we choose? Who would we invite?
These are no longer hypothetical questions as I'm proud to be chairing Chemeca 2024 as we celebrate another first by taking the event to the Gold Coast in Queensland and once again combine it with Hazards Australasia.
Following professor Rolf Prince's inaugural conference held in Sydney in 1965 (this was a precursor to the first formal Chemeca conference held in 1970), it's grown into the most prestigious chemical engineering conference in the Oceania and Asia-Pacific regions. From Port Douglas to Rotorua, it has evolved to include keynotes, plenaries, industry presentations and panel discussions. The opportunity to bring industry and academia together across broad themes rather than specialist topics is truly unique. The volunteer organising committees are focused on connecting professionals with students through the Chem-e-car programme and the new wildly successful and respected Hackathon. It's such a great conference.
Alasdair and I now need volunteers to help get the ball rolling on conference and technical committees. I am also calling out to my fellow industry-based engineers: dust off your public-speaking skills and submit an abstract on what you'd like to share with the audiences of Hazards and Chemeca.
We are focused on change in 2024. Whether its climate, safety or technology we are all comfortable in the "why" we need to change. We want to hear from you on the "how, when, where and what" can we change. We want to "see the change".
So please reach out to get involved: chemeca@icheme.org
Correction
Originally, this article incorrectly stated that the inaugural Chemeca conference was held in 1965 (TCE 989, p19). That event, held in Sydney, was a precursor to the first formal conference to use the Chemeca name which was held in 1970 in Melbourne.
---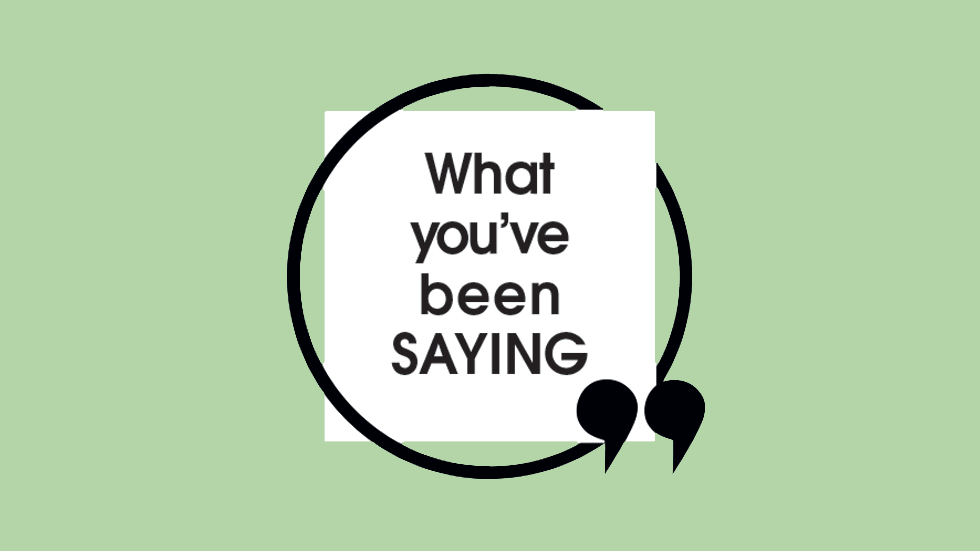 UK slows on climate action
Following the UK government's decision to delay a series of industry-related climate goals, including the phase of petrol/diesel vehicles and gas boilers, and a pledge not to ban new oil and gas development in the North Sea, we asked members of TCE's reader feedback panel: are you supportive of the changes?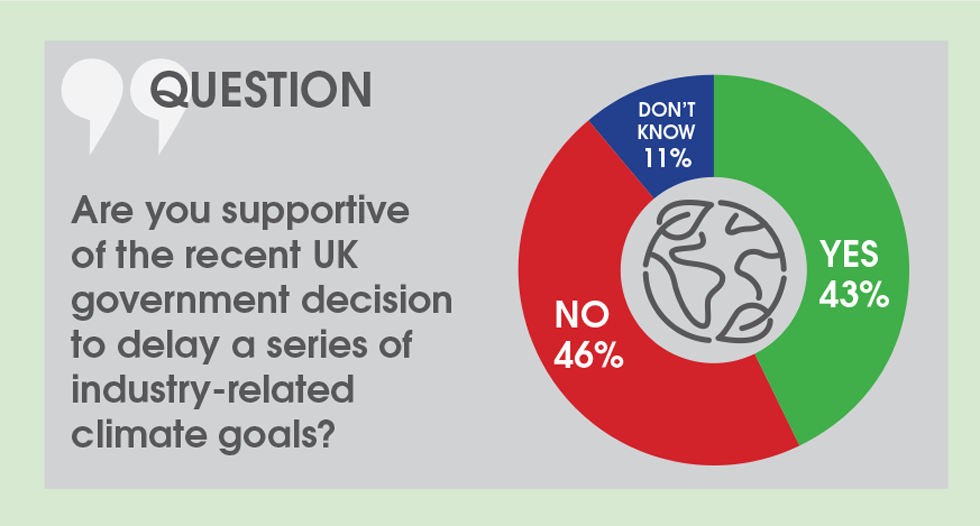 "At last the government has decided to take a slower, much more reasoned approach. This is excellent news for the bulk of the UK residents who will no longer be forced to pay for new cars and heating systems until they are more ready to do so. It is also a welcome slap in the face for the environmental extremists like Just Stop Oil, and Extinction Rebellion. The decision to produce more oil and gas is particularly welcome." Malcolm Leach
"Yes, for energy security BUT permitting must be controlled and only awarded to oil and gas developments that meet sustainability/climate goals." David Purvis
"The changes are sensible since these were ill-thought-through targets (political soundbites rather than sound policy decisions), badly planned and becoming increasingly unpopular; they risked derailing widespread support amongst the electorate for net zero. I am not supportive, however, of the current government strategy and in particular of the overall tempo, which is not visionary or aggressive enough." Mark Hazell
"The decision is economically, scientifically, and morally illiterate. It weakens the UK further in global standing and looks set to result in the UK missing out on investment at a key moment in the energy transition." Alistair Wasey
"This creates huge uncertainties around projects and investments which have been gaining momentum." David Knight
"My prime concern is the apparent lack of those in parliament to explain to the public how they have used "professional engineering" to arrive at the policy decisions." Michael Grave
"As a foreign alien (Australian/Canadian), I wonder if I have any right to comment on decisions made by the UK government, then I read the list of topics and I realise that they are in fact global issues." Leigh Wardhaugh
"The government is struggling with the economy that appears to be heading for a recession… It is therefore necessary for the UK government to adopt policies that are people-centric." Tamuno Olu-Tima
"Without consultation to industry and just announcing it looks like a kneejerk/U-turn, and a scrabble for future votes. It doesn't give our industry, suppliers, and potential investors confidence regarding a well-thought-out, planned future strategy regarding net zero targets for UK plc." Connor Graham
---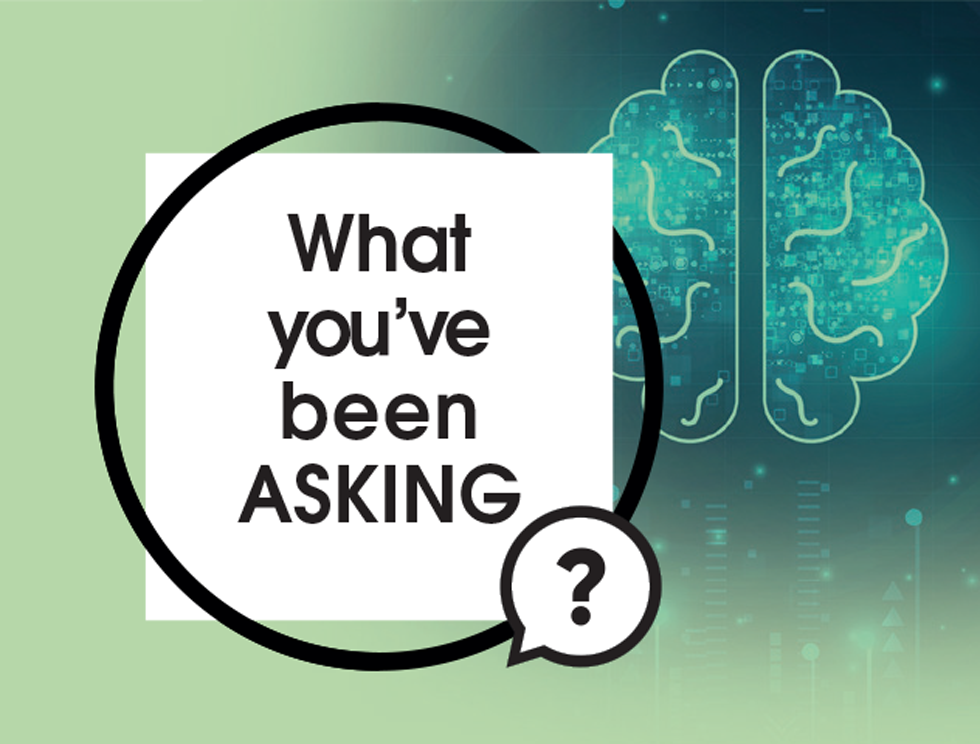 IN response to last issue's focus on generative AI (TCE984 p18-35), Anthony Margetts posed a question to feature author David Jamieson, who is developing an AI tool for hazard and operability studies (HAZOPs): "Trevor Kletz used to say that 'Organisations have no memories'. Can generative AI help to solve this problem?"
Jamieson replies: "I believe that generative AI can help to solve this problem. Here is one example: Imagine an AI agent that scans every new work permit and risk assessment uploaded to a company's document system. When it spots a combination of equipment, task, chemical, or location that has a meaningful link to a lesson learned, the document author and all relevant parties are informed. They must confirm that they have read and understood. This would happen instantly at the point of upload to the system, so it would not require additional work.
"Not only would this help flag opportunities to learn, but it would increase personnel competence as, over time, they would become far more familiar with a company's lessons learned database."
If you have a question that you would like to pose to one of this issue's authors, and/or if you would like to join the reader feedback panel and answer our snap polls, email: aduckett@icheme.org