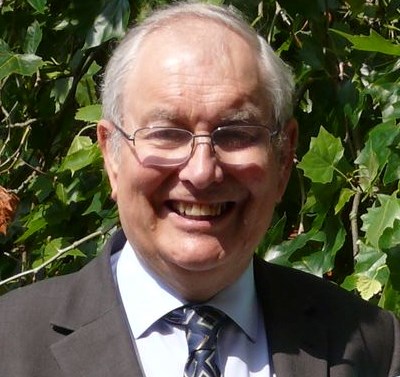 THOUGHTFUL, far-sighted, inventive, dogged, and highly intelligent are just some of the adjectives that family and professional colleagues would use to describe John Griffiths who died on 20 June 2023, aged 83.
John was born in London and won a scholarship to a leading private school. He then progressed to what was Battersea College (now the University of Surrey) and graduated with a first-class degree in chemical engineering. He joined Humphreys and Glasgow (more commonly known as H&G) who originally specialised in designing and building gas works. John spent his early days commissioning plant domestically and internationally, before specialising in clean energy technologies, in particular, coal gasification. Following the demise of domestic gas works and a declining chemical industry, the onshore part of H&G was eventually acquired by Jacobs Engineering in the early 1990s, where John solidified his global reputation as a coal gasification expert, having invented, patented and been many times published. John loved the elegance and beauty of efficient, combined cycle power generation while being able to completely capture the carbon, have only inert and harmless solid waste and even produce hydrogen.
John was a firm proponent in the belief that climate change could be mitigated, with Britain leading the way
John was a firm proponent in the belief that climate change could be mitigated, with Britain leading the way and being self-sufficient on the significant coal reserves we still have, many years before the words decarbonisation, clean energy, or even hydrogen became part of everyday language. He was devoted to influencing and persuading those in power and with resources to back the right technologies and employ long-term thinking, yet was continually frustrated.
It could strongly be argued that John was ahead of his time – inventing, developing, and promoting technologies, concepts, and ideas so desperately needed today. Had he secured backing for some of those projects, most notably an integrated gasification combined cycle (IGCC) plant at Hatfield, the UK may have leapfrogged other nations in the decarbonisation agenda. We would almost certainly have become more self-reliant and less vulnerable to the volatile gas and wind markets, and more shielded from the fallout from the Russia-Ukraine war.
While advancing such gasification technologies was his primary focus, John also had a gift for teaching and was a great believer in knowledge-sharing, growing others, and igniting sparks of passion and interest in anyone who was curious, and mentored many young people in his career. He co-ran and lectured to disseminate his commissioning experiences at the annual IChemE-accredited chemical plant commissioning course led by Leeds University, which his son, Richard, also a chemical engineer, now contributes to. He organised or was part of endless domestic and international conferences through IChemE and the Energy Institute, both of which he was a Fellow. John also co-founded the Energy Conversion Technology Subject Group in 1994 which became the Clean Energy SIG.
John thrived on networking, endlessly making new connections, sparking interest and debate, even having the opportunity to present at the House of Commons. It's fair to say he was a true disrupter, yet always in a thought-provoking and challenging way, never fearing to ruffle feathers, yet always willing to engage in an intelligent conversation, and often with wit and good humour. John would never just sit on the sidelines.
John was formally recognised for outstanding services in the field of gasification research, development, and commercialisation in 2015, with IChemE awarding him the Hebden Medal.
John will be remembered for living life and starting conversations others feared or didn't even think to have, and endlessly creating, inventing, and devising new ways of thinking that pushed the conversation on. He leaves behind his beloved wife Rachel, son Richard, daughter Sara, and three grandchildren.