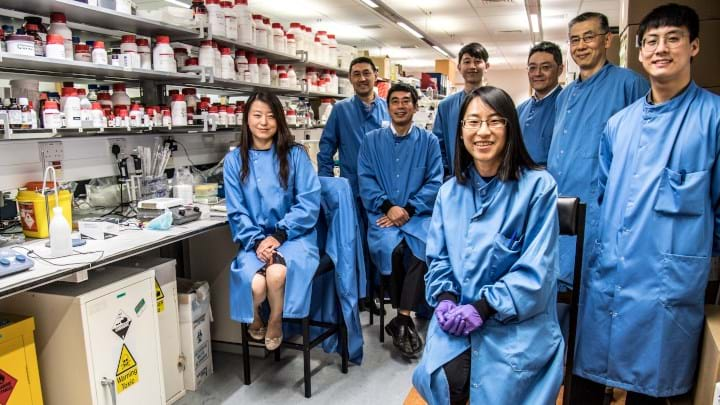 thisisjude.co.uk
ICHEME Fellow Zhanfeng Cui and his team at the University of Oxford, UK have received an award from the Royal Academy of Engineering (RAEng) for their development of a rapid viral RNA test for Covid-19 detection.
The newly created President's Special Awards for Pandemic Services are given to recognise exceptional examples of engineering in the service of society in the context of pandemic challenges. Alongside Cui and his team, 18 other individuals and teams were awarded for engineering achievements in efforts to tackle Covid-19 throughout the UK.
Cui is the David Pollack Professor of Chemical Engineering at Oxford. He and his team have developed a test that can detect SARS-CoV-2 infection, responsible for Covid-19, in 30 minutes. It tests whether a person is infected with the virus, and if they are still infectious.
The test could be invaluable in developing countries as it doesn't require use of specialist equipment. It could also serve in many community settings in the developed world.
Specially-commissioned silver medals will be presented to Cui and his team, along with the other winners of the awards, later this year.
Cui said: "I am extremely proud of our team, who have demonstrated R&D competence, engineering innovation, great dedication and social responsibility. We are grateful to the University of Oxford, OSCAR and Oxford University Innovation for their support, with which we were able to develop a unique product within six months and contribute to the fight again Covid-19."
OSCAR, or the Oxford Suzhou Centre for Advanced Research, is a partnership between Oxford and the Suzhou Industrial Park (SIP) in China's Jiangsu Province, established as the university's first overseas centre for research in physical and engineering sciences. Cui is the Founding Director.
Raphaella Ocone, IChemE Fellow and Chair of RAEng's Awards Committee, commented: "Engineering skills – including innovation and interdisciplinary collaboration – have proved to be of vital importance during the current pandemic. We were delighted that the breadth of nominations for these awards reflected so much of the extraordinary work engineers have been doing. 
"While I am delighted that we are able to recognise some of these outstanding achievements with these awards I am mindful that the important work of the vast majority of engineers will remain largely outside the public's consciousness. They are all deserving of our thanks and admiration for their continuing positive contribution to society."
Sir Jim McDonald, President of the Royal Academy of Engineering, said: "The Covid-19 pandemic is the biggest public health crisis of our time and has presented society with multiple challenges. Engineering expertise and innovation has been central to the global fight to save lives and protect livelihoods. 
"I am also incredibly proud of engineers everywhere who have worked round the clock to maintain essential services, critical supply chains and infrastructure in unprecedented circumstances, using their training and skills to find innovative solutions to a host of problems and to help mitigate the impact of Covid-19 on our daily lives."
According to RAEng, pandemic service achievements span the entire engineering field, "from ventilators and vaccines to hospital building and infectious tracing". The President's Special Awards for Pandemic Services were given to teams, organisations, individuals, collaborations, and projects across all technical specialities, disciplines and career stages within the UK engineering community that have contributed to addressing challenges posed by the Covid-19 pandemic.
A full list of award winners can be found here.