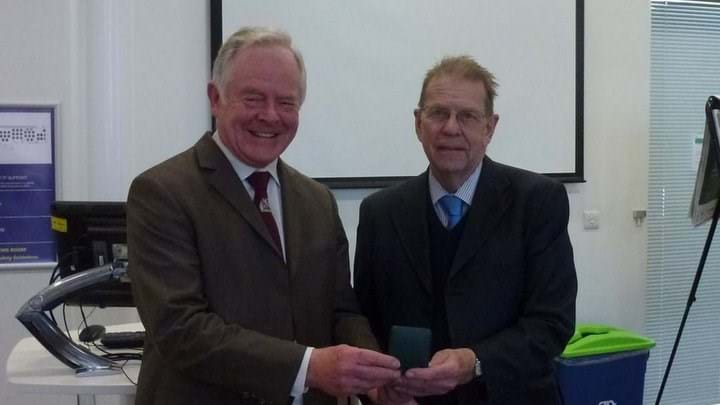 CHRIS Higman has been awarded IChemE's Hebden Medal for his contributions to gasification.
Higman, a Fellow of IChemE, has more than 40 years of experience in design, development and management of capital investment projects across the process sectors, with expertise in gas production, treatment and synthesis processes. He is the author of the book Gasification.
He spent more than 25 years at Lurgi, where he was responsible for the development of integrated gasification combine cycle (IGCC) concepts and managed the design of the complete gas production train for combined IGCC and hydrogen plant at Shell's Pernis refinery in Rotterdam, the Netherlands.
The medal was presented to Higman by Michael Green, Chair of the Clean Energy Special Interest Group, at the group's AGM on 9 April.
"I'm delighted to present Chris Higman with the prestigious Hebden Award. His distinguished work in gasification has been used to improve processes at plants across the world. His many published titles and his classic book on gasification are key examples of how chemical engineers are sharing knowledge to improve practices in clean energy."
The Hebden Medal is presented to an individual for outstanding services in the research, development and commercialisation of gasification or bio-gasification. It is named after Dennis Hebden, a renowned gas industry researcher and IChemE Fellow, who died in 2014.