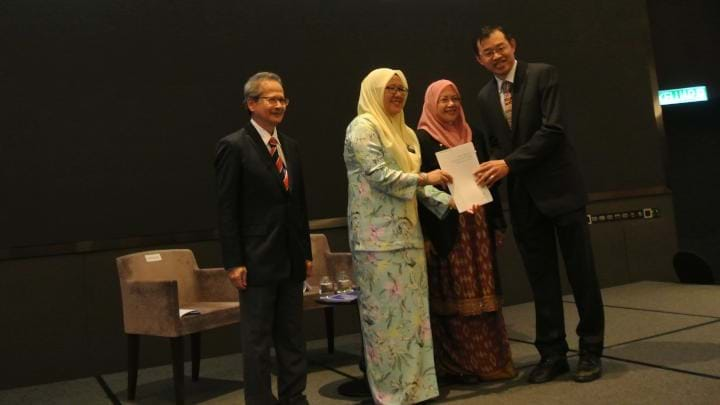 ICHEME Fellow Dominic Foo has been made a Fellow of the Academy of Sciences Malaysia (ASM).
The Fellowship recognises the nation's eminent scientists, engineers, and technologists for their stellar performance in their respective fields. Foo is Professor of Process Design and Integration at the University of Nottingham Malaysia and his main research area is process integration.
Foo was one of 27 granted the title ASM Fellow by Malaysia's Deputy Minister of Energy, Science, Technology, Environment and Climate Change YB Puan Isnaraissah Munirah Majilis at a ceremony held in December.
Foo said: "I am very honoured to be appointed as an ASM Fellow, as it is one of the most important achievements being a Malaysian researcher. For a country that has a relatively weak research environment, it can be very challenging to carry out cutting edge research in almost all areas. I should thank all my research collaborators who have been working closely with me in the past two decades in developing various process integration solutions for the process industry."
Separately, Foo has been appointed by the Malaysia Convention & Exhibition Bureau to its ambassador programme. The Kesatria Malaysia Programme recognises those who champion Malaysia as a host of global events. Foo has served as Vice President of the executive committee of the Asian Pacific Confederation of Chemical Engineering whose conference is being hosted in Kuala Lumpur in 2021.