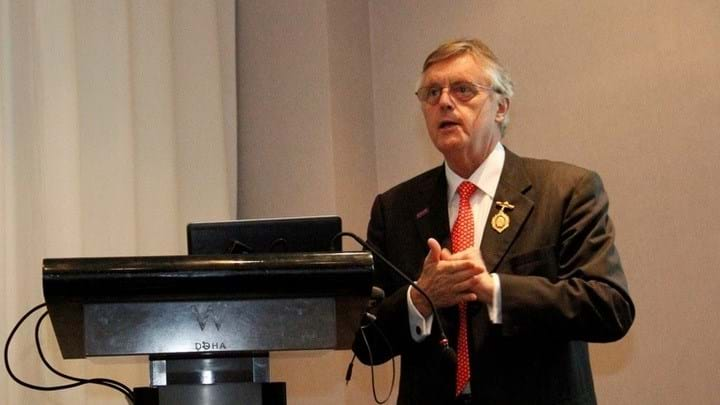 CHEMICAL engineers Russell Scott and David Wood have been awarded Member in the General Division (AM) in the Order of Australia honours.
The honours are granted every year on Australia Day to thank citizens for their services to the country.
Scott, an IChemE Fellow and past-president, was recognised for his significant service to the profession through his leading roles in developing and improving education. After graduating from Monash University, he spent 16 years at Davy McKee Pacific in various roles – including project manager for the procurement of a residue catalytic cracking unit at the Shell Geelong Refinery.
This was followed by seven years as director of mining at Killhill, and 14 years at Udhe.  Scott's career at Udhe also saw him undertake several positions, including CEO and managing director.
Scott's passion for promoting and maintaining relations between Asia Pacific organisations, and the development and improvement of education in the region led to him becoming president of the Asian Pacific Confederation of Chemical Engineering (APCChE), from 2013–15. 
Scott presently chair's the University of Melbourne Chemical and Bimolecular Engineering Industry Advisory Group, working to ensure that chemical engineering degree courses are aligned with the needs of industry.
He was IChemE's president in 2012–2013 and chair of IChemE's Australia board from 2007–09.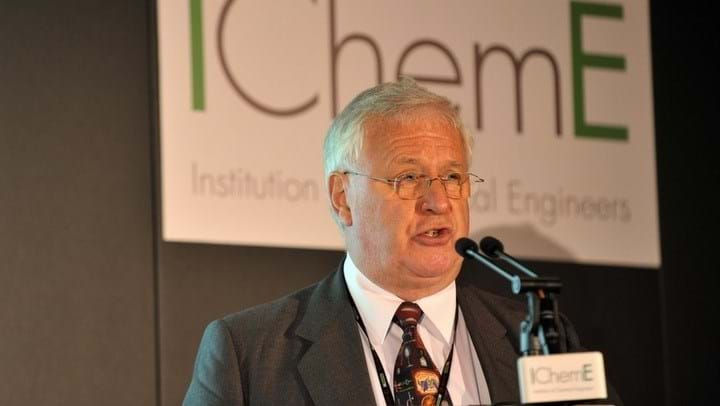 Wood was awarded for his significant service to chemical engineering education – as a researcher, mentor and academic. He joined the University of Melbourne's Chemical Engineering department in 1964 and spent 38 years there – becoming Dean of Engineering in 1997.
Wood joined IChemE in 1959 as a student and became a Fellow in 1986. He served as chair of IChemE's Australian board and vice president between 1995–97. He also served as president of the Royal Australian Chemical Institute (RACI) from 200913.
Throughout his career he has remained passionate about promoting and furthering chemical engineering education and founded the World Chemical Engineering Council in 2001 – serving as president until 2002. He also worked with the Australian government as a consultant, providing expertise on national jet fuel strategy.
Wood has also contributed to chemical engineering education in China, working in several universities with the aim of helping them to obtain accreditation for their chemical engineering degree courses. As a result, Tianjin University received IChemE accreditation in 2008 – the first Chinese university ever to receive the recognition.
IChemE's Australia Director, Peter Slane, said: "On behalf of the Institution I would like to offer Mr Scott and Professor Wood my sincere congratulations.
"Russell Scott has been a passionate advocate of chemical engineering throughout his career, particularly within the Asia Pacific region. Similarly, David Wood has been at the forefront of advancing chemical engineering education in Australia and beyond. I'm very pleased to see them both recognised," he added.