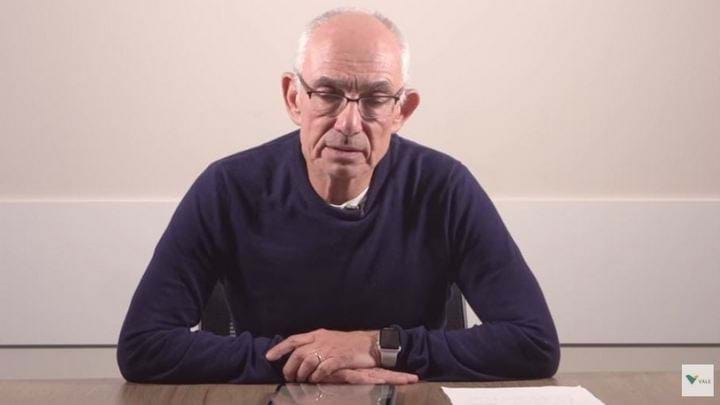 Vale Global
BRAZILIAN prosecutors have charged 16 people – including former Vale CEO Fabio Schvartsman – with homicide and environmental crimes relating to the fatal collapse of a Vale tailings dam last year, which killed at least 259 people.
Announced on 21 January, these charges came just days before the first-year anniversary of the tragedy.
Tailings are the waste product of ore processing; a slurry of fine uneconomic rock and chemical effluent that is stored in tailings dams. On 25 January 2019, a Vale tailings dam located near Brumadinho, Minas Gerais, Brazil collapsed and released a torrent of muddy slurry which buried the surrounding area, including the site's administrative building and cafeteria, reaching as far as a local community. So far 259 people are confirmed dead, including 136 contracted workers and members of the community. 11 people remain missing.
The others charged include former and current executives from Vale and Tüv Süd, Vale's contracted safety inspector, reports the Financial Times (FT). In total 11 Vale employees were charged along with five Tüv Süd employees. Additionally, both Vale and Tüv Süd received charges.
According to the Wall Street Journal (WSJ), this is the first time that authorities have formally held Vale top management responsible for the collapse.
WSJ further reports that according to prosecutors, a year-long investigation into the disaster has made it clear that Dam 1 – the dam which collapsed – presented a risk since at least 2017, and that both Vale and Tüv Süd were aware of its structural problems.
Prosecutors accused the companies of systematically and intentionally hiding information about dams in order to protect Vale's reputation. According to lead prosecutor William Garcia Pinto Coehlo, Dam 1 was not the only dam at risk, reports the New York Times (NY Times). He added that prosecutors advocated for action throughout the investigation, when they discovered other sites were considered unstable.
It was previously reported that prosecutors had alleged that Vale and Tüv Süd colluded to misrepresent the safety of the Dam 1. Tüv Süd employees were said to have expressed concerns about its safety in emails and reports to Vale but continued to certify it as safe. Reportedly, they were concerned about losing contracts.
NY Times reports that according to Pinto Coehlo Tüv Süd was compensated for knowingly presenting Vale with misleading reports about the stability of dams. According to WSJ, Pinto Coehlo also said that the relationship between Vale and Tüv Süd was one of "pressure, collusion, compensation, and a conflict of interests."
Prosecutors chose to charge the 16 people accused with homicide with intent because they made a calculated decision not to evacuate the site or take other necessary safety measures and thereby assumed the risk that their actions would lead to death, reports WSJ.
Furthermore, according to The Guardian, Pinto Coehlo said that Schvartsman "acted directly to create this false impression of complete safety in Vale's dams".
Schvartsman's attorney on the other hand claimed the charges against his client were "unjust" because Schvartsman had taken many measures to improve the safety of Vale's dams and was never made aware of an issue at the Brumadinho site, reports WSJ.
Previously, it was reported that Vale "knew" that Dam 1 was at risk of collapse. Additionally, two weeks before the collapse, Vale top managers reportedly received an email warning them about the safety of their dams, claiming they were "at their limit". Schvartsman reportedly called the email's sender "a cancer".
Furthermore, Brazil's National Mining Agency released a technical report which concluded that Vale withheld information from it which could have helped to prevent the tragedy.
Vale said in a statement that it would review the details of the recent charges, despite finding accusations of fraud "perplexing".
It added: "It is important to note that other authorities are investigating the case and, at this point, it is premature to claim there was conscious assumption of risk to cause a deliberate breach of the dam."
According to Reuters, Tüv Süd and a representative of Schvartsman also claimed that it was premature to assign fault given ongoing investigations.
Federal prosecutors and police continue to investigate the incident. According to Reuters, investigators in Germany – where Tüv Süd is based – also continue to look into the matter. Previously, federal police charged 13 people – seven Vale employees and six Tüv Süd employees – alleging that they committed fraud; broke environmental crimes laws, and used falsified documents.
Both Vale and Tüv Süd have said they are cooperating with the authorities.
According to FT, the recent charges come amongst widespread frustration in Brazil over the failure of the justice system to punish anybody for another dam collapse several years ago. In 2015 a tailings dam operated by Samarco collapsed due to design flaws, killing 19 people. Samarco is a joint venture of Vale and BHP.
Nobody has been convicted or imprisoned, The Guardian reports. However, it was reported in 2016 that 21 people had been charged with homicide.
Technical causes of the collapse
Like the collapse of the Samarco dam, it was previously reported that according to a technical report commissioned by Vale, Dam 1 failed by liquefaction, a process by which materials such as sand lose their strength and stiffness and behave more like a liquid. Additionally, the report found that several factors led to the collapse, including high water level.
FT reports that Peter Robertson, the geotechnical expert who chaired the technical investigation, refused to assign responsibility for the disaster. Additionally, he said that the company was working to lower the high water level.
Schvartsman, who became Vale's CEO in 2017, resigned following the collapse of Dam 1.