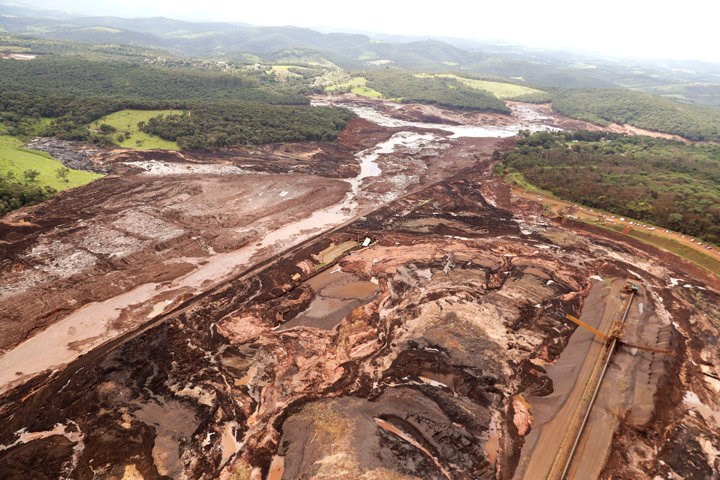 Andre Penner/AP/Shutterstock
TWO weeks after the collapse of a Vale tailings dam 157 people have been confirmed dead, 134 of whom have been identified. 182 people are still missing. The incident occurred in Brumadinho, Minas Gerais, Brazil.
Following the incident Vale installed three sediment barriers to protect the water withdrawal and supply system of the city Pará de Minas, which is 40 km from Brumadinho. All three barriers, which are in the Paraopeba River, are now operating. In addition to this preventative measure, Vale also has more than 40 monitoring points along the river. Analyses are conducted regularly.
The provisional operational authorisation of the Laranjeiras dam has been cancelled. Previously, Vale was told to refrain from activities that might increase the risk of failure posed by this, and other dams.
On 6 February Vale CEO Fabio Schzartsman flew over the city of Brumadinho to monitor works and guide employees implementing the emergency measures proposed after the dam breach. During his visit executives informed him of the progress of post-crisis work in the area, which 400 Vale employees are involved in.
Yesterday, Vale announced that it has invested R$6.5m (US$1.7m) in equipment for the Forensic Medical Facility (IML) of Belo Horizonte, Brazil. Brumadinho belongs to the metropolitan region of Belo Horizonte.
Schvartsman said: "Vale wants to help reduce the immeasurable suffering of those who have been affected by this accident. We want to contribute generously, at least financially, so that people can move forwards with their lives."