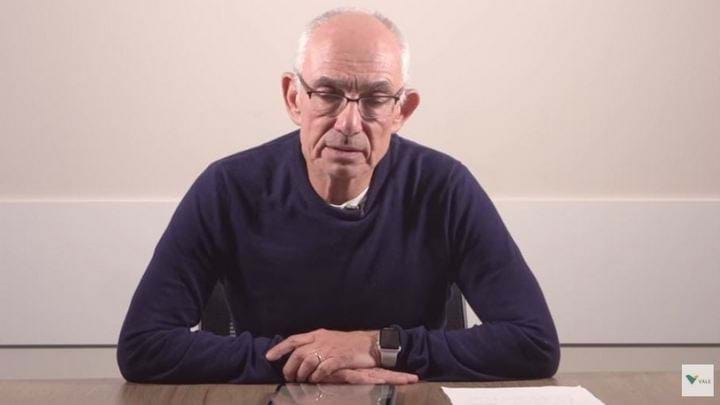 Vale Global
FABIO Schvartsman has resigned as the CEO of Vale, following the fatal collapse of a Vale mine tailings dam. Since the collapse, 186 people have been confirmed dead and 122 people remain missing.
When the mine waste dam collapsed on 25 January in Brumadinho, Minas Gerais, Brazil, it released a torrent of muddy sludge which buried the surrounding area reaching as far as a nearby community. It affected Vale employees, contractors, and the community.
On 1 March Brazilian prosecutors recommended to Vale's Board of Directors the dismissal of executives and employees at various levels of the company. During meetings held on 1 and 2 March four executives, including Schvartsman, requested temporary removal from their roles, which the Board granted. Vale has not specified how long this temporary removal will last.
Brazilian newspaper Folha de S Paulo reports that had the executives not requested leave, they would have been dismissed.
Three interim executives have been appointed, with Eduardo de Salles Bartolomeo, Executive Director of Base Metals at Vale, taking over as the company's CEO.
Fabio Schvartsman became the CEO of Vale in 2017, two years after a dam co-owned by Vale collapsed killing 19 people and polluting local water supplies. The mine collapsed due to design flaws which led to liquefaction, a process in which causes materials such as sand to behave more like a liquid. Experts believe this process led to the recent dam collapse.
BBC News reports that Schvartsman believed his handling of the accident was "absolutely appropriate", but he admitted that his presence had become an "inconvenience". The Guardian reports that in a letter to the board he said he requested leave for "the benefit of the company's continued operations".
In February Schvartsman appeared before congress and referred to Vale as "a Brazilian jewel". He added that it "cannot be condemned for an accident that happened in one of its dams – even though it was such a big tragedy". 
Vale has said that its Board of Directors "remains in readiness to seek a transparent and productive relationship with the Brazilian authorities in order to clarify the facts, to properly remediate the damages and to maintain the company's integrity, and that will keep society and markets informed about any new fact".
The recent resignations follow the news that Vale 'knew' that the dam was at risk of collapse. However, the company denied these claims and pointed to certificates which attested to the dam's safety and stability.
Last month eight Vale employees were arrested in relation to the dam collapse, however they have since been released. Prior to that the arrests and temporary detainments of Vale and Tüv Süd employees were reported.
Vale has said that it is "fully cooperating with authorities" and Bloomberg reports that the company denies being responsible for – or encouraging – "any difficulty or interference with investigations of its business including tailings dams". The company claims that it "has always acted in strict accordance with the law", the news agency adds.
Tüv Süd has said that it is "offering its full cooperation and experience to the authorities and institutions."
National Mining Agency investigation
According to Bloomberg an investigation was requested by the Mining Secretary of Brazil's National Mining Agency (ANM) , Alexandre Vidigal de Oliveira. The aim is to uncover whether Vale and Tüv Süd colluded to mislead authorities about the risk of failure of the dam. Oliveira said to Bloomberg that the ANM has 180 days "to present some collusions".
In a regulatory filing on 1 March, Vale said it had not been officially informed of the investigation, Bloomberg reports.
In an interview, Oliveira reportedly said: "The law is clear in punishing companies if they are found to have colluded to prevent proper government monitoring." If Vale is found guilty it would be fined 20% on its 2018 revenue, Bloomberg says.
Reuters reports that the investigation will initially focus on verifying that similar dams are not at risk of imminent collapse. The Vale dam which recently collapsed was an upstream tailings dam. The Brazilian Senate has passed a bill aimed at tightening dam safety which bans upstream tailings dams. The deadline for decommissioning of these dams is 2021.
Bloomberg states that the Brazilian government is also looking into changing its current self-policing system in which companies contract independent auditors to review the safety of its dams with data provided by the miners.
"It is a system that was designed to fail," Oliveira told Bloomberg. "We are studying the best way to change the system, Brazil needs to stop being a country of improvisation," he added.