Andrea Hosey reports on the latest IChemE member engagement survey, and finds out how we're doing
AS REPORTED in The Chemical Engineer (958), IChemE's Board of Trustees was keen to run another member engagement survey to ensure that alignment was being achieved against Strategy 2024 and that progress was continuing to be made against the improvement areas identified in the previous survey carried out in 2019.
This time, an external research company was selected to run one-on-one qualitative interviews with a small sample of members which were then followed by an all-member email survey. The question design reflected the areas covered by the 2019 survey with additional input from Trustees, Congress, key panel and committee members, and staff.
The email survey closed on 10 May, with over 2,800 respondents providing a statistically-credible response rate of 8.5%, almost double that of the 2019 survey, with a good sample size across all membership grades.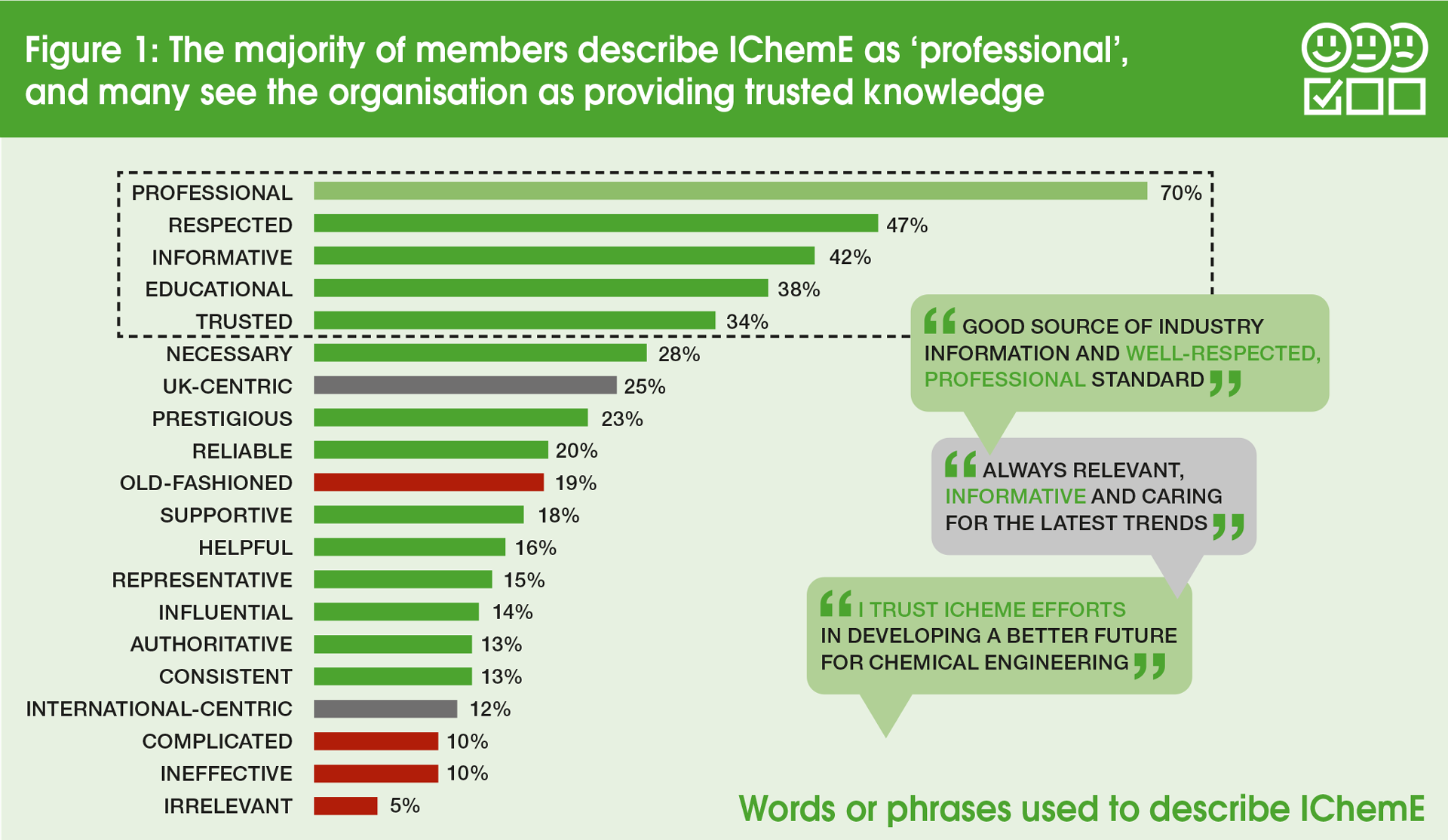 Key themes that members have identified that matter
From the research results it is obvious that we must continue to work together to ensure that IChemE remains relevant in a rapidly-changing world. Specifically, members told us:
IChemE must continue to be recognised for providing a highly regarded internationally benchmarked qualification. It is felt that there was good alignment in respect to this requirement with words such as "professional", "respected" and "informative" being used to describe how they currently perceive the Institution (see Figure 1).
There is good alignment being achieved between the current role of the Institution and future priorities, which are underpinned by Strategy 2024 (see Figure 2).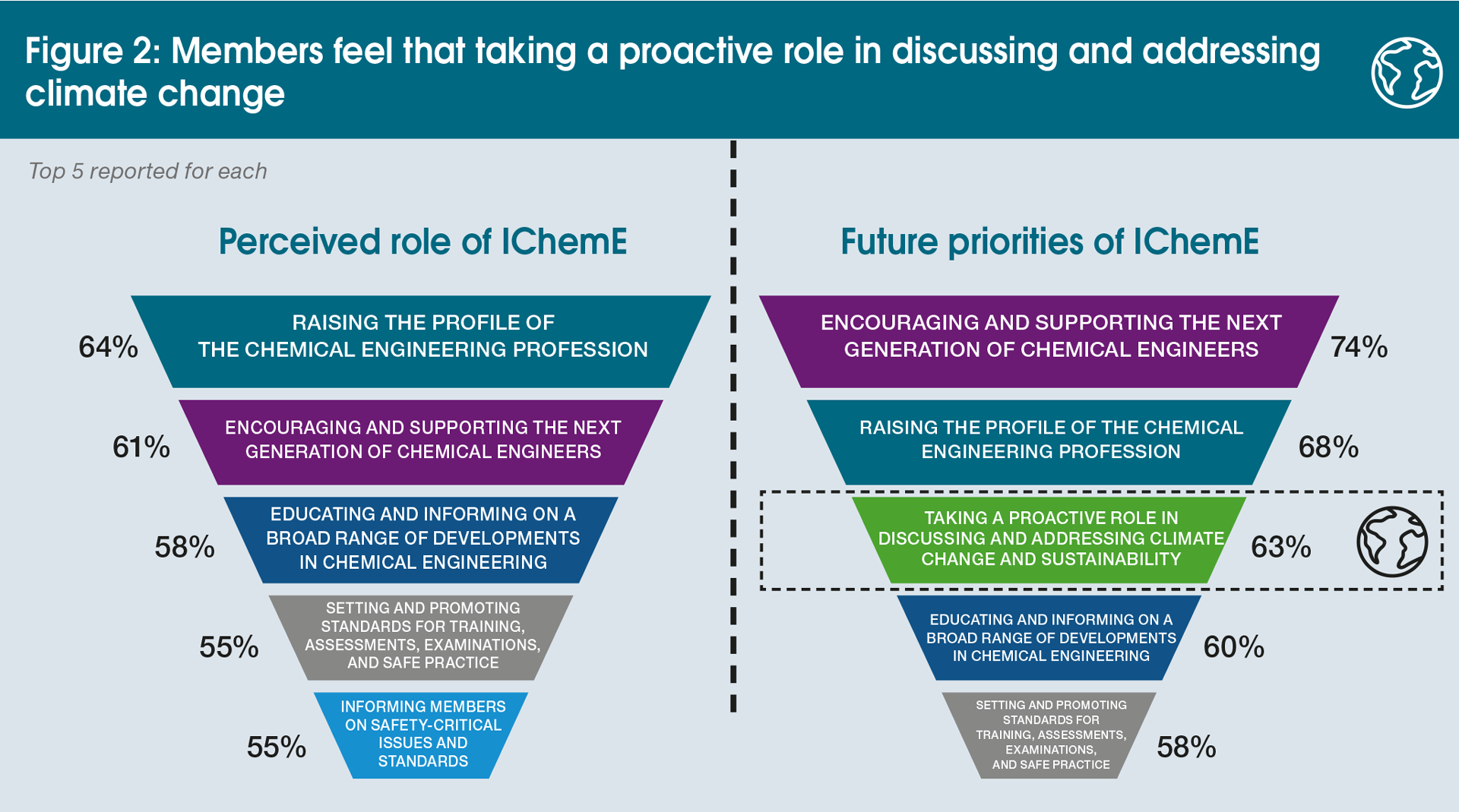 Working towards professional registration is still a key reason for becoming a member, and remaining a member supports the need for professional credibility through association with the most appropriate professional body (see Figure 3).
Continuous professional development ranked highly in respect to importance with a growing interest in developing softer management skills including influencing and leadership skills.
Three out of five respondents would consider volunteering, with more than half of these stating that mentoring and developing the next generation of chemical engineers are the key reasons to volunteer. During 2020 the Institution initiated a project focused upon volunteer engagement and is now advertising every volunteering opportunity on the IChemE volunteer website page (see Figure 4).