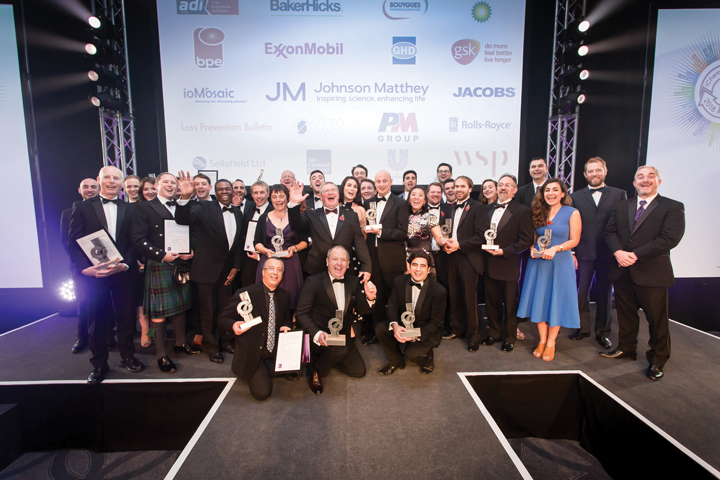 Event demonstrates the contribution chemical engineers are making worldwide for the benefit of society
A NEW technology that converts solid household waste into sustainable bio-energy has won the top prize at the IChemE Global Awards 2018, held in Manchester, UK on 1 November.
The winner of the Award for Outstanding Achievement in Chemical and Process Engineering was a joint project by Advanced Plasma Power, University College London (UCL), Cadent Gas, and Progressive Energy – all based in the UK. The project, Converting Waste to BioSNG, also won the Sustainability Award and the Energy Award.
The technology uses a unique gasification and catalytic process to turn household waste into bio synthetic natural gas (BioSNG), a low-carbon, renewable gas. The team has launched the world's first commercial demonstration plant to produce the gas, which is used to heat homes across the UK and power heavy-duty vehicles and buses.
Massimiliano Materazzi, senior research fellow in the chemical engineering department at UCL, said: "I am extremely delighted that our work on waste-to-BioSNG was recognised at the IChemE Global Awards with three first prizes. These awards are the icing on the cake for a project which started more than six years ago, and which has been a fantastic engineering journey. The consortium team has worked very hard to develop and test a new approach to one of the key issues in the environmental and energy sector: dramatically reducing the volume of waste to landfill whilst at the same time decarbonising both heat and heavy goods transport – sectors in which it has been extremely difficult to reduce greenhouse gas emissions to date. I believe that BioSNG will be one of a number of innovative game-changing technologies to achieve these targets.
"Winning these awards recognises both our innovative solution and collaborative model between industry and university. I really look forward to continuing my work with the team in helping commercialise the technology."