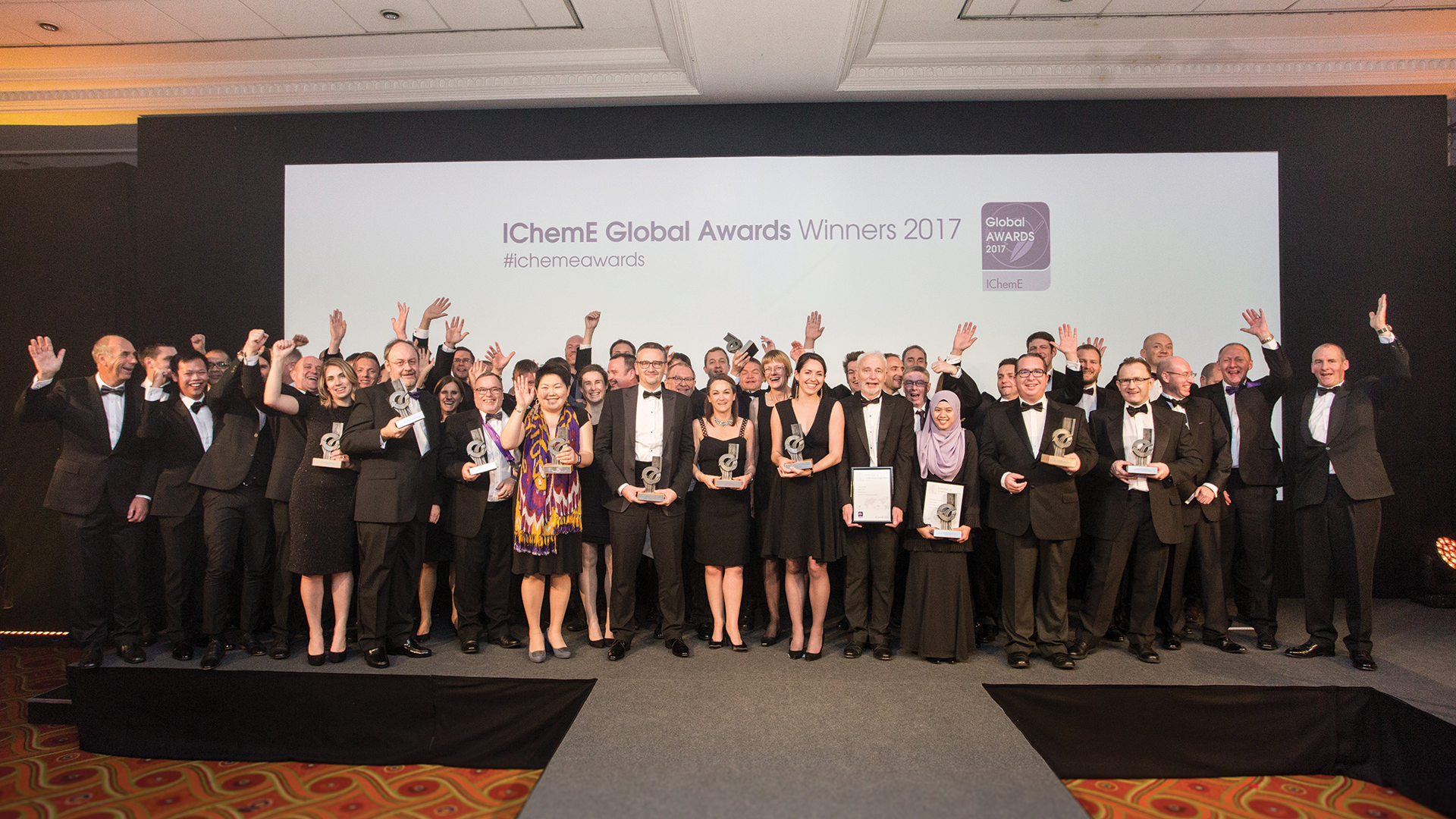 Desolenator takes home 2017 Outstanding Achievement Award
ICHEME'S Awards ceremonies are a highlight of the year and 2017 was certainly no exception. Chemical and process engineers from across the world donned their finest to celebrate the very best that the discipline has to offer.
The IChemE Awards season kicked off with the Malaysia Awards on 17 October, followed by the Singapore Awards on 19 October. All the winners from the two regional ceremonies went forward to the relevant categories in the Global Awards Ceremony on 2 November where Desolenator took home the top prize for its solar-powered water purification technology. But before we get to that, let's start at the beginning, in South East Asia.
PETRONAS triumphs in Malaysia
Malaysian oil and gas giant PETRONAS won three of the seven IChemE Malaysia Awards at the ceremony at the InterContinental Hotel in Kuala Lumpur. The Awards celebration was hosted by the chair of the IChemE Malaysia board, Abdul Aziz Bin Abdul Raman, professor of chemical engineering at the University of Malaya. Many of the shortlisted finalists in the Oil and Gas Award were PETRONAS projects but the winning entry was a joint project with the Dalian Institute of Chemical Physics, recognising new technology that uses a membrane contactor to separate CO2 from natural gas.
PETRONAS' project with East 101 took home the Process Safety Award for a project to use process simulation to reduce corrosion under insulation (CUI), by identifying unnecessary insulation, and significantly reducing operating costs. The same project was highly commended in the Oil and Gas category.
Nurhazwani Jusaimi, who is a process simulation and optimisation engineer at PETRONAS Group Technical Solutions division, was named Young Industrialist of the Year. She graduated with a Bachelor's degree in chemical engineering from the University of Wisconsin-Madison, US, and now has five years of experience in consulting and process troubleshooting.
The 2017 Young Researcher of the Year is Tan Lling Lling from Heriot-Watt University Malaysia. She was recognised for her work in advanced materials, nanotechnology and photocatalysis, particularly the rational design and development of 2D hybrid nanostructures for artificial photosynthesis and environmental remediation. Since obtaining her PhD from Monash University, she has published more than 20 scientific papers.
The Palm Oil Industry Award was presented to ExcelVite for its molecular distillation technology to extract five different phytonutrients from crude palm oil for various uses including in pharmaceuticals and fuel.
Felda Global Ventures, Green Lizard Technologies and Dixie Chemical won the Sustainability Award. The partners developed an evaporation method using a thin film and high temperatures to produce glycidol, used as a component of automotive coatings, a stabiliser and demulsifier, amongst other things, from cheap, renewable glycerol with high yields.
DNV GL won the Training and Development Award for its graduate development programme, which includes on- and off-the-job training and dedicated mentors for graduate chemical engineers wishing to become Chartered.
"We have once again celebrated a fantastic night of achievements in chemical engineering. Tonight's winners should be incredibly proud. They are helping to advance the profession to provide real benefit to wider society, particularly in Malaysia. Chemical engineering matters, because it is a huge contributor to this nation's economy. I'm delighted to see so many dedicated, passionate individuals and organisations making a difference," said Abdul Aziz Bin Abdul Raman.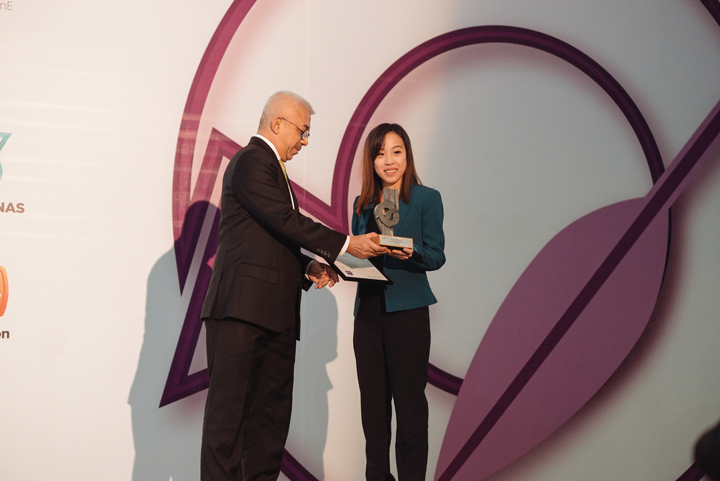 Singapore
The eighth IChemE Singapore Awards evening was held at the Shangri-La Hotel, Singapore and hosted by IChemE director of South East Asia, Mike Cloke.
A team from the National University of Singapore (NUS) won the Energy Award for developing a cost-effective way of producing hydrogen from rainwater through a combination of electrolysis, photocatalysis and photovoltaic cells using solar energy. The 'tri-hybrid' system can produce 100–120 L/h of hydrogen with a purity of 99.8%.
The Process Safety Award went to the Ministry of Manpower for its Workplace Safety and Health (Major Hazard Installations) Regulations, which aim to prevent major accidents and safeguard lives, the environment and the reputation of the Singapore chemical industry. The Ministry of Manpower worked with major hazard installations, trade associations and government agencies to implement the regulations. The team later went on to win the same category in the Global Awards.
Croda Singapore took home the Training and Development Award for its programme in leadership behavioural safety, in which first-line supervisors are trained in managing safety behaviour consistently and which fosters a culture of caring for people, communities and the environment around manufacturing sites.
The Sustainable Technology Award was presented to the Institute of Chemical and Engineering Sciences, which has developed a sustainable pharmaceutical supply chain for the early stages of drug development.
A joint team from Singapore Polytechnic and RMIT University won the Biotechnology Award for their project to use large-scale bioremediation technology to thermally clean up oil-contaminated soil. 
Two individual awards are also given out on the night. Hu Yu, from Shell Eastern Petroleum, was named the Young Industrialist of the Year. She discovered a new way to convert vacuum tower overhead slop oil into diesel, saving the company US$250,000/y in operating costs. A graduate of NTU, she was also recognised for her technical ability.
The 2017 Young Chemical Engineering is Research is Ong Wee Jun who joined the Institute of Materials Research and Engineering (IMRE) at the Agency for Science, Technology and Research (A*STAR) in 2016 after obtaining his PhD from Monash University. He was recognised for his breakthrough in  the fabrication of visible light-responsive photocatalysts for water splitting, which mimic plant photosynthesis.
Joe Eades, chair of IChemE's Singapore board, congratulated the winners. "We have been hosting the IChemE Awards in Singapore since 2010. I'm delighted that we continuously celebrate the success of both industry and academia in this great nation. I look forward to recognising the talent and creativity of our engineers for many more years to come."