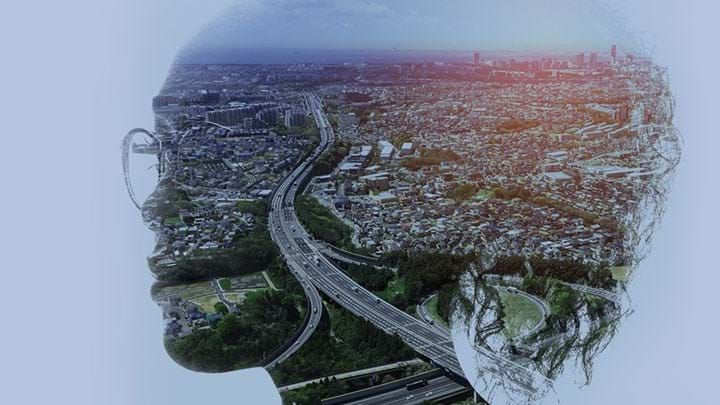 Chemical engineers gather to discuss how the profession can help shape a better future
The topic of IChemE's third centenary webinar was Chemical engineering's role in supporting society expectations: our never-ending challenge, which saw panellists discuss how chemical engineers, through technology and more, can help address challenges facing the world to create a better future.
Opening up the talks Marlene Kanga, member of the IChemE centenary social experience editorial panel said: "Without question chemical engineers have played a central role in enabling the high standards of living, from the development of abundant and affordable energy – mainly from oil and coal sources – new materials, improving access to clean water, facilitating intensive agriculture, to the production of bulk pharmaceuticals. However, not everyone has benefitted.
"Just under one billion people are suffering from energy poverty, with millions without access to clean water, sanitation, nutrition, or basic medicines […] Engineers need not only to just innovate and develop the technologies demanded to face these global challenges, but also consider the strategies to shift the significant resistance from incumbent systems and the established political, cultural, and institutional barriers to change."
Technology and policy
Presenting to the panel, Victoria Barnes explored how chemical engineers could make future cities more sustainable. Barnes majors in Chemical and Environmental Engineering at the University of Queensland, Australia, and is a Liveris Academy Scholar. The Academy aims to train the next generation of leaders for the 21st century.
She said chemical engineers could help by making unused and currently uninhabited areas of the world liveable, such as oceans and other water bodies, and discarded land and improperly used buildings. Thinking "futuristically", she discussed making the middle of Australia habitable.
Looking at specific material technologies that could be used in buildings she talked about CO2-absorbing olivine sand, "a great substitute for traditional sand"; converting construction waste, such as sawdust and lignin, into new 3D-printed wooden materials; and turning CO2 into carbonate materials for use in bricks and other building materials. She also discussed roles for chemical engineers in thermal regulation, to limit building energy demands, and closing the water cycle.
But, to close, she said: "Solving world-wide problems is great and all, but without the proper policy and implementation in place, it's useless. Unfortunately, we don't currently see many chemical engineers in policymaking. However, I think engineers are perfect for these roles. We practically live and breathe group work, our training delivering project timelines and doing problem solving on the fly, these are all very important skills needed not only for the crucial decision making but also for delivering decisions efficiently and with a thought-out plan for implementation."
"Without question chemical engineers have played a central role in enabling the high standards of living...However, not everyone has benefitted"
Getting the message across
Tom Burke, Co-founding Director and Chairman of E3G, said: "Either we make the future we want, or the future will make the life we live". He said that there are three tools that can influence people's choices, and shape the future: bribery, coercion, and persuasion. "The important point about that then is constructing the narratives is as important as identifying the facts, the priorities, and all the systematics," he said.
"We don't spend very much time talking about narrative, and the kind of narratives we need to make the future. We tend to focus on apparently more manageable things, like the engineering and the facts. But I don't think, unless we get the right narratives, we'll be able to make use of all of those extraordinary capabilities that chemical engineers and other engineers are able to make available to us."
Questioned on whether engineers could be relied on to be storytellers to deliver facts and directions for the non-engineering population, Barnes said "yes, I think we are in some cases".
She said engineers are great when talking to other engineers, but when talking to non-engineers "sometimes we can get lost in telling the main theme of what we're trying to get across; so what is the main problem and what is the main solution". Barnes said that engineers have a fine line to walk between simplifying concepts so that everyone understands them, but not oversimplifying them.
"Either we make the future we want, or the future will make the life we live"
"But I think the more we practise diversity within our groups and getting that narrative across, the more it's going to become a key skill. And I think it is something that can start in university, definitely. Getting those groups of multi-disciplines of people together, and just getting them to talk about real-life problems. I think that's definitely a great place to start."
While presenting, Liveris Academy Undergraduate Scholar Lilly Van Gilst said that the full value of chemical engineering can be realised "not in the specificities of the concepts that we learn, but in the way that we can communicate and package our knowledge for use towards something more". Van Gilst is majoring in chemical engineering and international relations at Queensland.
She said: "At the nexus of research and public perception, government, businesses, economics and ethics, there can be us engineers with the right toolbox to really make an impact."
"Interaction and collaboration with people from all walks of life and all disciplines is the way to create truly impactful solutions"
She discussed the importance of constantly seeking learning – to challenge the status quo and one's own thinking – and being able to effectively communicate "in written form, through speech, or visually. Distilling your often complex knowledge about lots of different things into digestible parcels is really the hallmark of true understanding.
"After you've listened and learned about what drives the people you're surrounded by, communicating your vision in a way that resonates is really vital, and a lot easier."
She concluded saying: "As much as I really love chemical engineers, it's not enough to just be one, in my opinion. Interaction and collaboration with people from all walks of life and all disciplines is the way to create truly impactful solutions. I think our engineering teams will continue to become more and more diverse, and more internationally spanning, as we try to address these really complex issues that are facing our world.
"Our teams need to be aware of economics, and geopolitics, and go to the source of information. And that experience of connecting with humanity down at the very level of those who we're designing for, and also those who you're designing with, can really drive change that's actually impactful, and is actually making a difference."
View the webinar recording here: https://bit.ly/3klqhsh

Join the centenary discussion!
Next up: Redefining the energy mix. What does the future of energy look like in the Transition to Net Zero
In the coming centenary webinar, chemical engineers will gather to discuss issues surrounding the net zero energy transition and debate possible outcomes.
The panellists will include Yasmin Ali, Neil Loader, Peter Taylor, and Malcolm Wilkinson. Desmond King, IChemE Fellow and member of IChemE's centenary energy editorial panel, blogs on the topic.
He writes: "The story of energy, from its extraction, generation and transportation, is also a story of chemical engineering. Since the 19th Century, chemical engineers have been striving to improve and optimise all aspects of the energy pathway. Looking ahead, they are uniquely placed to take action to help deliver a sustainable future."
Register for the 11 May webinar here: https://bit.ly/3rGdp46
Submit your questions for the panel ahead of the webinar here: chemengevolution@icheme.org
King's blog will be live from 1 May here: https://ichemeblog.org
And for more on the centenary, including historical reflections from IChemE members, visit the dedicated website: www.chemengevolution.org