Low temperature embrittlement is a common, but poorly understood hazard. Paul Denham looks at prevention and mitigation of its risks
CAN you think of any acutely hazardous condition on your plant which an operations team may grapple with for many hours to control, and then one final error is sufficient to cause disaster within seconds? That is one of the more sobering aspects of the catastrophic incident at Esso's Longford gas plant in Australia in 1998. The incident started with a process upset which partially overfilled an absorber tower. The knock-on impact, tripped pumps, halted the flow of hot oil, while cold oil and condensate continued to flow, causing a significant temperature drop in a heat exchanger. Reintroduction of hot oil back into the chilled heat exchanger resulted in a catastrophic brittle fracture and a large release of flammable vapours and liquid leading to explosions and fires which burned for several days."
Two workers died, and many others were injured. The State of Victoria (domestic and industrial) was without gas for more than two weeks. The accident served as a wakeup call and led to a major overhaul of the regulation of major accident hazards in Australia.
The Royal Commission set up to investigate the accident concluded that almost every member of the operations and maintenance teams on site that day did not have a good working knowledge of managing low temperature (LT)
embrittlement hazards.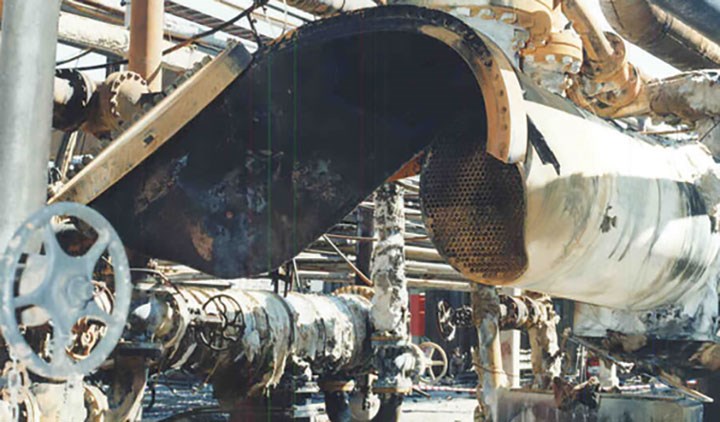 Source: Report of the Longford Royal Commission
A personal journey
The clarity of an article about Longford in this magazine back in 1999 convinced me, as a young process engineer, that I wished to forge a career in process safety. While I have been happily working at this ever since, the echoes of the Longford incident have come back to me on several occasions.