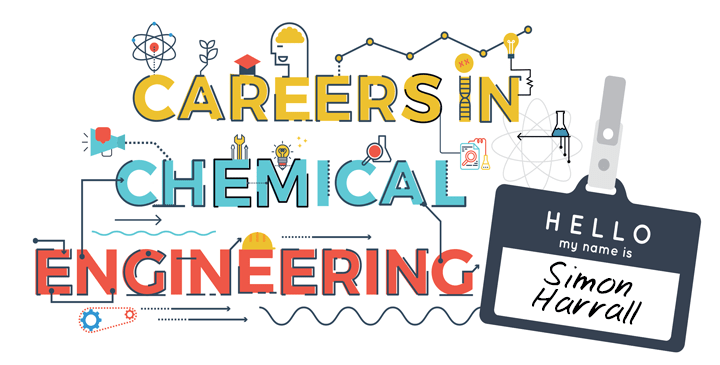 Yasmin Ali speaks to Simon Harrall, Associate Attorney at Patterson + Sheridan LLP, based in Houston, Texas, US
MY NAME is Yasmin Ali and I'm a chemical engineer working in the energy sector. I was originally attracted to study chemical engineering because of the breadth of career opportunities it provides. To showcase this diversity, I will be talking to a range of fellow chemical engineers to find out what they do, how they got there, and why they do it.
For this instalment, I spoke to Simon Harrall, Associate Attorney at Patterson + Sheridan LLP, based in Houston, Texas, US.
As an attorney, Simon represents clients with legal issues relating to intellectual property, including trademarks and patents. Whilst trademarks concern the protection of branding as identifiers of the source of goods and services, patents provide the owner of an invention a right to exclude others from practising the invention for a set period of time.
 "When an individual or company obtains a patent, what they get is a document that describes the invention. It usually has illustrations as well, and that document ends with some claims. The claims are sentences which define the invention and the scope of protection for the invention," Simon explained.
In a practical sense, attorneys like Simon and his colleagues help clients with generating a patent or trademark application, and taking it through the legal process of registration. For a patent application, they carefully choose the words that describe the technical concept, and craft the claims to protect the inventive concept as well as possible. They are also called upon if there is litigation related to intellectual property – for example when one party sues another over patent infringement.
Given his engineering education and professional background, Simon tends to work on patents that involve some form of engineering, spanning many different industries – from oil and gas, through semiconductor manufacturing, all the way to mechanical toys.
"I enjoy gaining exposure to lots of different areas of technology, and learning at least some of the details... I am always learning as a result of my work."
Upstream oil and gas and developing technology
Simon's philosophy for careers is based around learning, and positioning yourself to take advantage of opportunities as and when they come up. The building block that set him up was a chemical engineering degree from the University of Nottingham in the UK.
"I think engineering degrees as a whole are useful for teaching people how to approach problems, and to find workable solutions to those problems," Simon said.
Pursuing an interest in upstream oil and gas, Simon did a work placement with Shell which led to a job with the company as a petroleum engineer. He started work on drilling rigs, and progressed into office-based subsurface well design and production optimisation roles. Getting involved in projects that required the application of new technology set Simon up to take advantage of an opportunity with an oilfield services company to work directly on technology development. Through this work, Simon learned about the establishment of intellectual property strategies that are coherent with the technological and business goals of an organisation.
Back to study
"I had to learn a new skillset; one of those was understanding the role of patents in terms of protecting innovations. That exposed me to working with attorneys," this was the beginning of the transition to the legal profession.  
Simon was offered a chance to work in the US in a patent management role, acting as the liaison between business leaders, managers and engineers at the company he was working for, as well as attorneys prosecuting the patent applications and dealing with litigation. Having seen how it is done, Simon thought, "I could do that."
However, after deciding to take the plunge, he was faced with a long road ahead. A month before his 50th birthday, he started studying for a Juris Doctor degree at the University of Houston. A law degree in the US is a post-graduate qualification, and for the next four years, Simon studied and attended classes in the evenings while continuing with his day job. Several more months of studying followed after he graduated in 2019, as he had to pass the Texas bar exam to be able to work as an attorney.
He was finally ready to make the move, and joined Patterson + Sheridan LLP at the end of 2019.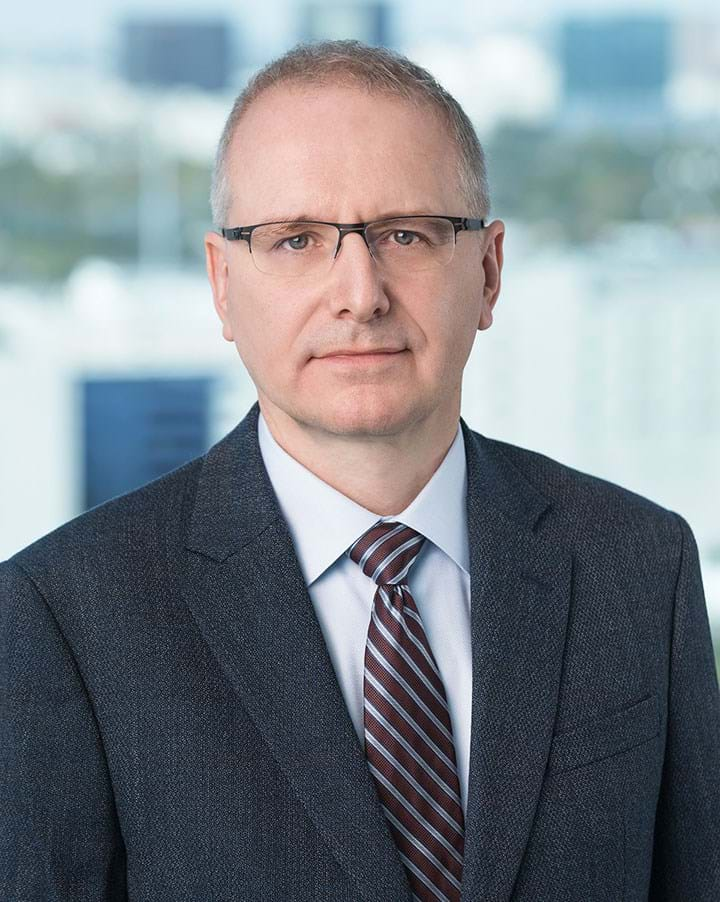 Relocating to the US
Simon is originally from a small town in Bedfordshire, UK, but his work has taken him all over the world. During one summer while a student at Nottingham, he worked at a copper smelter in Australia, and in his work in the upstream oil and gas industry, he has lived in The Netherlands, the Sultanate of Oman, and Norway. He is grateful for this experience, and especially for the chance to be immersed in other cultures.
"I have greatly appreciated learning more about other cultures, and I have gained fresh perspectives on the country I am from as a result of that. That helps me to work and communicate effectively with people from all around the world."
He has a special connection with the US. While he had not previously lived there, his first wife was an American citizen and they visited often. Simon moved to the US a year after his wife passed away.
"It was a fresh start for me; it was a brand-new job and a brand-new life after the death of my wife."
As well as his work keeping him there, Simon eventually remarried another US citizen.
Motorcycles and history
Work as an attorney is extremely busy, filled with time pressures, but Simon enjoys riding motorcycles when he gets some spare time. Combined with an interest in history, he likes to visit historical sites.
"One of the great trips I took on the motorcycle was from here in Houston, Texas up to Gettysburg in Pennsylvania to tour the battlefield, see the monuments, and learn more about the history of the Civil War," Simon explained; an almost 3,000-mile round trip, including some diversions along the way.
Seeking stories about how humans have evolved and developed in different countries, he also told me about visiting some of the old Puebloan sites in New Mexico. Dwellings were carved into rock faces, accessed today by climbing rickety old ladders.
"It's incredible to think how people existed."
Simon's already strong connection with the US was further enhanced by his learning about the history of the US constitution, and how closely the Bill of Rights is related to the Magna Carta. Simon is now a US citizen, cementing his place in the country.
"From a small town in Bedfordshire, through the University of Nottingham, working in different places around the world, and now I am an attorney in Texas and a US citizen!"
Simon's path was not planned from the outset, but echoes his mantra of positioning yourself to be able to take advantage of opportunities as and when they arise. It all began with studying chemical engineering.
---
For more articles in this series, visit https://bit.ly/2DZmjA4