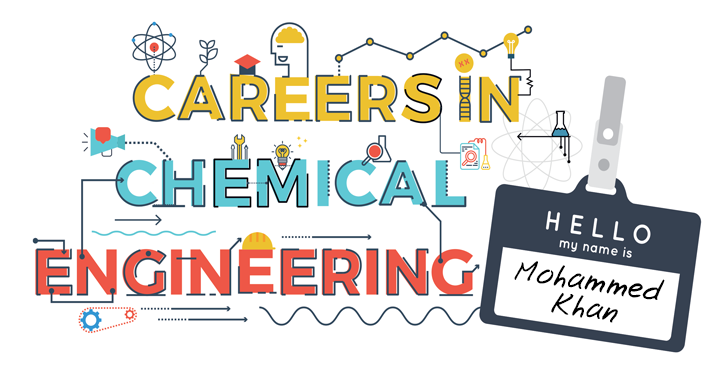 From Hydrocarbons to Catalysts
MY name is Yasmin Ali and I'm a chemical engineer working in the energy sector. I was originally attracted to study chemical engineering because of the breadth of career opportunities it provides. To showcase this diversity, I will be talking to a range of fellow chemical engineers to find out what they do, how they got there, and why they do it.
For this instalment, I spoke to Mohammed Khan, Managing Director – Life Science Technologies at science and speciality chemicals company, Johnson Matthey.
Mohammed runs Johnson Matthey's Life Science Technologies business, developing and supplying catalysts for chemical transformations in pharmaceuticals, agrochemicals, and the flavour and fragrance industries.
The team develops catalysts for the manufacture of active pharmaceutical ingredients, and is involved from the very start of the development cycle.
"When a pharmaceuticals customer is looking at researching a drug or coming up with different process routes, that's the stage we initially get involved in to help them perfect the science. Once they're at mass scale, we're part of that supply chain," Mohammed told me.
Mohammed is responsible for all aspects of running the global business, from research and development, supply chain, manufacturing, to sales and customer service.
Passion for chemistry
As a student at school, Mohammed enjoyed chemistry, but wanted to get into something more practical than pure science. Through a combination of researching different careers, visiting careers fairs, talking to companies and universities, he settled on chemical engineering. It was a way of linking his passion for chemistry with real-world applications.
He graduated from the University of Manchester, UK in 1995, and joined BP as an engineer. He worked his way through research and development, scaleup, operations, project management, and eventually the business side. After 13 years with BP, he joined Johnson Matthey in 2008.
"The common theme in my career has been to get involved in solving problems, initially technically as an engineer, then managing projects, then into the business world," Mohammed said.
Despite being in different industries, BP and Johnson Matthey share common building blocks such as research and development, and operations. This allowed Mohammed to transfer his experience over to a new industry. He didn't need to go back to the catalysis textbook, learning on the job and leaning on the expertise of Johnson Matthey's specialists.
"I don't need to be into that detail in the role I'm doing, I need to focus on the big picture and provide the support that's needed to enable and push our science out into our customers' processes to help them solve the problems they are solving, to contribute to a cleaner, healthier world."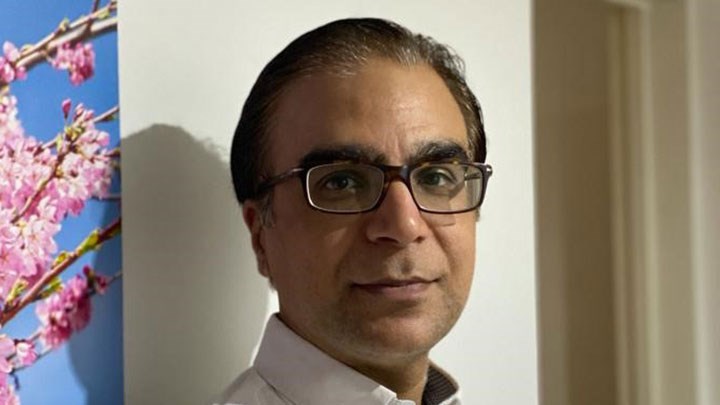 Working around the globe
Mohammed's work has taken him around the globe, working with different teams across many cultures. This has meant spending time listening, engaging with people, and understanding what makes them tick.
"If you strip away some of the cultural noise, we're all pretty similar. Certain cultures thrive and learn in different ways, and you just learn that through interaction, operating together, working on common novel problems, you figure people out," he explained.  
In addition, Mohammed highlighted the importance of making sure people are heard, can contribute, and see the benefits of their contributions. This helps these diverse teams to crack challenging problems for Johnson Matthey's customers.
Outside of work, Mohammed spends time with family, and reads books about history, the wider world of commerce, and autobiographies. He recommends Tribe of Mentors by Timothy Ferriss.
"The reading helps [me] understand people's experience and wisdom. It's a good way to pick up one or two lessons from those individuals."
Giving back
The remaining time is spent doing charity work at home and abroad. In the UK, Mohammed's family, along with a dozen or so others, have established a rotation of cooking and supplying food for homeless people. Further afield, Mohammed supports less privileged people in Pakistan, where he spent his early childhood.
"It's my way of giving back," Mohammed said.
As the pace of life increases and new challenges emerge, there's a rise in the need for novel solutions, requiring "clever" science and engineering. It's an exciting time to be in these fields, especially if you are interested in solving puzzles that don't yet have obvious answers, according to Mohammed.
"My main career message is 'pick an industry where your passion, skillset, interest and values align.' There is a huge need to have a lot more creativity in cracking some of these interesting and novel challenges."
---
For more articles in this series, visit https://bit.ly/2DZmjA4