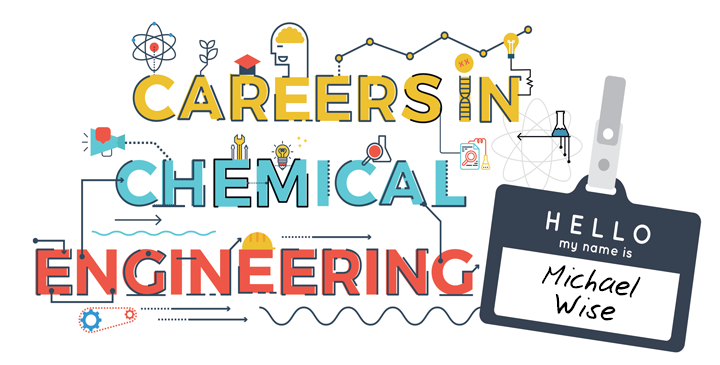 Yasmin Ali speaks to Michael Wise about his journey from oil and gas to recycling fast fashion
My name is Yasmin Ali and I'm a chemical engineer working in the energy sector. I was originally attracted to study chemical engineering because of the breadth of career opportunities it provides. To showcase this diversity, I will be talking to a range of fellow chemical engineers to find out what they do, how they got there, and why they do it.
 For this instalment, I spoke to Michael Wise, Chemical Process Engineer at Worn Again Technologies.
 FAST fashion is a well-known culprit for increasing the plastic waste in our oceans, as well as filling up landfills and consuming natural resources. Michael is using his chemical engineering skills to create a solution: scaling up a patented process to allow Worn Again Technologies to recycle textiles.
 "Worn Again Technologies is a startup owned by a number of shareholders, the biggest are H&M and Sulzer Chemtech," Michael explained.
Startup environment
If I pick up an item of clothing from H&M, it is likely to be made of a mixture of polyester and cotton, or 'polycotton', the current focus of Worn Again Technologies. Michael's main role has been building a pilot plant, to develop and test parameters, which he will be using for scaling up the recycling process. This involves process design, controls philosophies, safety procedures, and operating strategies for a plant able to process anything from 100 kg per hour up to 10 tons per hour of textiles.
"The big difference between working for a larger company and a startup is that I have to do all these things, I'm the only engineer," said Michael.
He went on to explain that he also manages contractors, develops and negotiates contract scopes, and gets involved with procurement. 
"There is a burgeoning need from the market and our investors to get our technology to market as quickly as possible."
To prevent items of clothing from ending up in a landfill, Worn Again Technologies plans to have them collected, sort them, cut them up into smaller pieces, and feed them into its system. The dyes and impurities are removed, leaving behind polyester and cotton. The polyester is chemically separated and is turned into pellets and sold on, and the cotton has a similar destination.
"We're wasting a lot of plastic and textile in the world, only about 1% of the world's textiles are being recycled. With this technology, you can recycle exponentially higher amounts."
Oil and gas goals
Like many who get into chemical engineering, Michael's goal was to work in the oil and gas industry. Before graduating in 2012, he completed an industrial placement at Baker Hughes, one of the world's largest oilfield services companies.
"Everyone in Baker Hughes had a PhD, and I come from an academic family so ended up doing a PhD."
Michael finished the PhD during low oil prices in 2015, and ended up starting a company to provide engineering services for organic agriculture.
Michael's company advised on the use of filtration systems, pumping systems, and process integration to minimise energy consumption for aquaponic systems, growing vegetables without soil. His work took him mainly to the Gulf States.
"You have a series of tanks, and you keep fish in them. The purpose is not to eat the fish, they are the engine, the purpose is for the fish to eat food and produce waste and the waste to break down in the water, and you use the water because it's full of fertiliser," Michael explained.
"If you leave it, the fish get poisoned and die. If you filter and balance the material, you can use the nutrient rich water to grow vegetables and cultivate the fish; circular technology for the agriculture industry."
Innovative chemical engineering jobs
When the contracts dried up, Michael went into academia but found it wasn't for him. Browsing LinkedIn in search of innovative chemical engineering roles, Michael came across Worn Again Technologies.
"I was about to accept a job back in oil and gas and I met these guys. I loved their vision and ended up taking a job with them."
Instead of moving to South of France to work in oil and gas, Michael now lives in Nottingham. He gets outdoors whenever possible, and keeps his paraglider close by, a hobby he took up during his undergraduate degree.
"I saw a guy paragliding when I was 8 or 9 years old, and he was showing off. He came down and didn't see a high power line, he hit it and bounced back, he didn't get electrocuted and die and I thought that's what I want to do, I want to fly. But maybe safer than that!"
For Michael, looking at a seemingly impossible problem and solving it step by step, one equation at a time, has been the most enjoyable part of his career so far.
"I read that chemical engineering is about 70% art, and 30% science. Applying creativity to solve a problem has been the most interesting part."
---
For more articles in this series, visit https://bit.ly/2DZmjA4