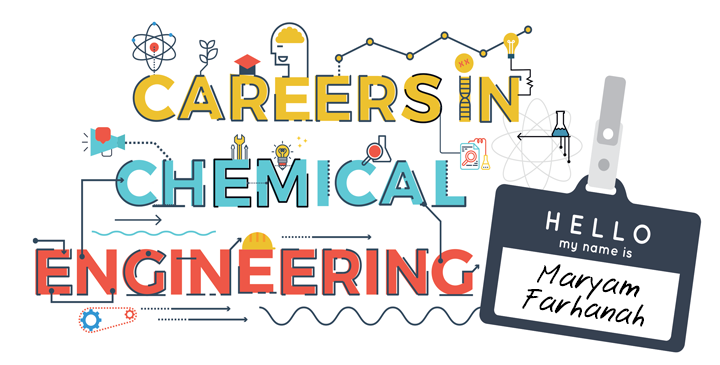 From a chemical engineering diploma to water consulting
MY name is Yasmin Ali and I'm a chemical engineer working in the energy sector. I was originally attracted to study chemical engineering because of the breadth of career opportunities it provides. To showcase this diversity, I will be talking to a range of fellow chemical engineers to find out what they do, how they got there, and why they do it.
For this instalment, I spoke to Maryam Farhanah, Senior Process Engineer at Mott MacDonald.
Maryam is a senior process engineer at Mott MacDonald, working in the UK water industry, currently on maternity leave. Maryam's role is to help water companies to improve their systems and maximise efficiency. She provides process input to the client's five-year Asset Management Planning cycle, which identifies key plants that need upgrading.
"There are different aspects of upgrading: growth due to increase in the number of houses in a city or town, because of the need to improve water quality in rivers and watercourses, or the need for maintenance of existing assets," Maryam explained.
"We work out what the best solution is for upgrading that plant."
Maryam didn't set out to become a chemical engineer, nor have plans to work in water.
Diploma in Singapore
"I did a diploma in chemical engineering, that was my second choice, my first choice was actually in multimedia and journalism." Maryam went on to explain that a Diploma is Singapore's equivalent of a Higher National Diploma, completed between the ages of 17 and 20.
Towards the end of the Diploma, Maryam spent some time at the Chemical Process Technology Centre on Jurong Island, Singapore, a kerosene distillation training facility. This allowed her to apply the theoretical learning in an industrial practical setting.
"We had to troubleshoot SCADA alarms and equipment to demonstrate working in a real-life refinery. It was all for training purposes but I really loved it. I thought 'yeah I could probably do this as a career.'" From there, Maryam went on to complete her Master's degree in chemical engineering at Swansea University, UK, and is now a Chartered Chemical Engineer.
Diving into the water sector
Maryam's foray into water started with a placement during her diploma with ExxonMobil's water analytics team, testing quality and compliance of process related fluids before discharge to sea. During university, she completed an internship in water remediation with 3M. Several other water-themed jobs followed, including research and development work with Samatrix.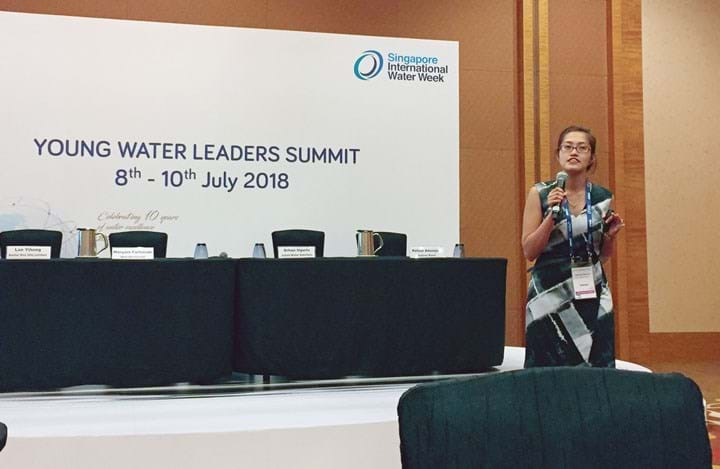 "They had three prototypes that they were hoping to take to market. It was early stages when I was trying to develop the patents in collaboration with Swansea University. One was for a self-cleaning storm screen and another was for a mechanism for unblocking pipelines."
Maryam's growing interest in water led to her current consultancy role with Mott MacDonald, which she likened to solving puzzles.
"You're looking at issues more holistically, talking to different stakeholders to understand what are the main reasons from their perspectives driving the need to upgrade this plant. This enables you to develop the right basis of design."
Taking maternity leave
When Maryam was applying for jobs, she took account of the need for a good work life balance, and Mott MacDonald seemed to fit the bill. Her experience so far has been positive. She is on maternity leave until Q3, and is considering returning to work on reduced hours.
In addition, Maryam expressed the importance of having a good relationship with her manager, Mariana Gonzalez, a fellow chemical engineer who acts as a nurturing mentor and role model.
"I have a fantastic manager and mentor, very supportive. You are more vulnerable to health issues when you're pregnant, she was very understanding of my needs."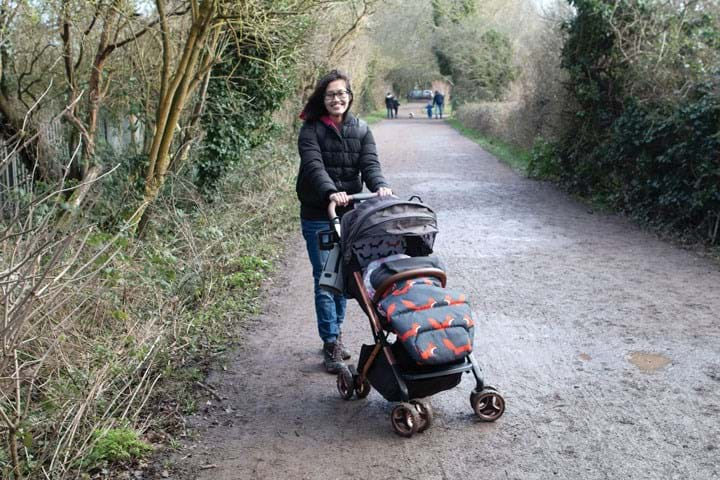 Engineering community
Outside of work, Maryam is active in the engineering community. She represented Mott MacDonald at the Young Water Leaders conference in Singapore in 2018, and sits on the Industrial Advisory Board for Swansea University.
"Twice a year, we discuss all things related to the chemical engineering course, make sure it's still relevant, and what the industry can do to support the university. I had an amazing time at Swansea, so I like to give back!"
I asked Maryam if people are surprised when they hear she is a chemical engineer; the answer was yes.
"They also think I'm a graduate, which can be difficult when you're trying to get buy-in from stakeholders." One of Maryam's pet peeves is how quickly people judge, based on appearances. This is a situation I have also personally experienced.
Looking ahead
"In the past it was hard going to conferences and people incorrectly assumed I was someone's assistant who might appear more 'business like'. In recent years, as diversity has improved, it has got better but there's still some way to go." Maryam deals with this by correcting people, and catches them off-guard by injecting some humour into the situation.
Looking ahead at the water sector, Maryam is concerned about the challenges arising from the cocktail of chemicals that ends up in our water, from agriculture to cleaning products to the medications that pass through our bodies.
"The importance of process engineers in the water industry is often underplayed. Anyone going into chemical engineering will think about oil and gas or energy, but sustainability of water will get even more important."
---
For more articles in this series, visit https://bit.ly/2DZmjA4