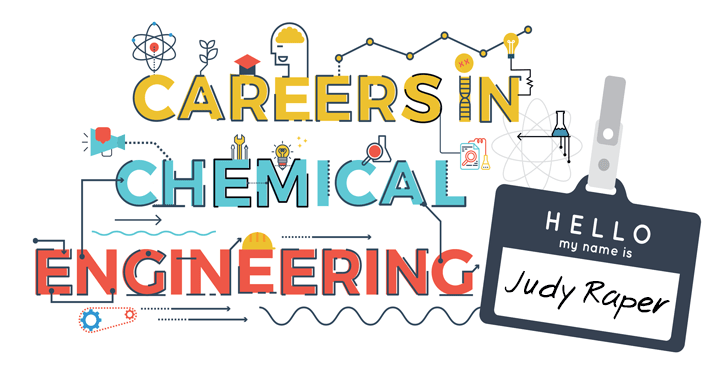 Shaking up engineering education
MY name is Yasmin Ali and I'm a chemical engineer working in the energy sector. I was originally attracted to study chemical engineering because of the breadth of career opportunities it provides. To showcase this diversity, I will be talking to a range of fellow chemical engineers to find out what they do, how they got there, and why they do it. 
For this instalment, I spoke to Judy Raper, Dean and CEO of TEDI-London, a startup providing engineering higher education in London.
The shortage of engineering skills is not news to those of us in the engineering sector. TEDI-London, under Judy's leadership, is looking to shake up engineering education, in a bid to attract a more diverse cohort. The startup engineering school is located in London's Printworks; a former printing press-turned-arts venue.
Judy's passion for developing others, coupled with engineering education, makes this role a perfect fit. She is leading the formation of an innovative Design Engineering programme, looking to create "T-shaped" engineers.
"T-shaped means they have the depth of the discipline, but the breadth of other disciplines… they will be design engineers, accredited by the Institution of Engineering and Technology, but also able to understand how society will use the products that they develop," Judy explained.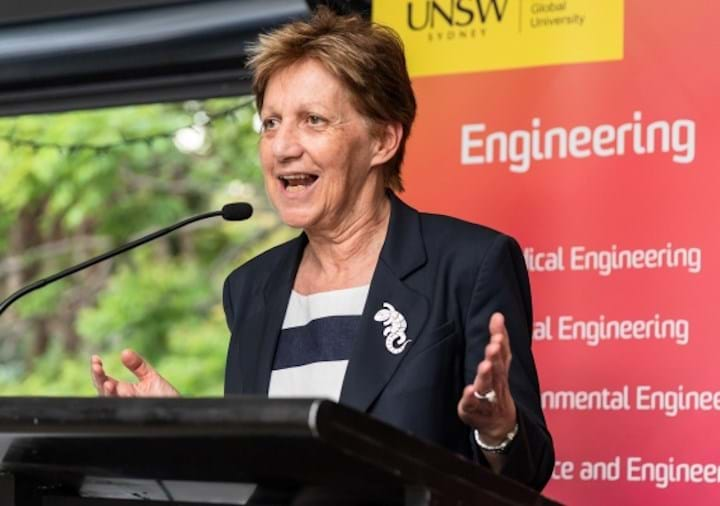 Credit: Jacquie Manning
TEDI-London aims to nurture globally-focussed and socially-aware engineers, able to think broadly and integrate technological solutions with the way people will use them. Judy believes that the unconventional pedagogy will attract a diverse range of students, including women. 
"Students will do projects from day one; they will be industry led as well as of their own invention. They will be making things, computer artifacts or actual objects." In order to complete the projects, Judy explained that the students first need some knowledge. 
"The way they are going to learn is not by lectures, but by a gigantic computer game-like resource which is called our 'learning tree', an online network of nodes, each is three hours in duration, that they will do at their own pace." 
The students will learn collaboratively and in groups, with academic staff on hand to facilitate the learning.
The three As
The selection process is also starkly different. TEDI-London will not be looking for specific A-Levels or grades; they will be seeking students who want to learn. 
"You need three As: ability, aptitude, and attitude. Students have to be willing to take responsibility for their own learning," Judy said. 
This is not the first project of its kind; a similar concept is under development in Hereford, (the New Model Institute for Technology and Engineering, NMiTE), but the focus of these two institutions will be different due to their geographic location. TEDI-London has a partnership with British Land, the developer of Canada Water, where the campus is located.
"It will be a smart city, a lot of our projects will have to do with smart cities. As an example, this year's summer school is focussing on the development of technology products to help make Canada Water a dementia-friendly community." 
Judy certainly demonstrates the three As. Her decision to pursue chemical engineering resulted from her brother's friend advising her against it, stating: "it's really difficult". After a PhD at the University of New South Wales in Australia, she moved to the UK, spending three years working at the Atomic Energy Research Establishment in Harwell, before returning to Australia. 
"I was an academic for most of my time, I did various research and teaching, and along the way spent six years as the Dean of Engineering at Sydney University," she said.
Following her children, who went to study at Harvard, US, she became Head of Department of Chemical Engineering at the University of Missouri. During her time in the US, she joined the National Science Foundation as a Programme and Division Director. Judy's next post was back in Australia, as the Deputy Vice Chancellor for Research and Innovation at the University of Wollongong, spending ten years in this role prior to her current position.
Developing others
"Coming to TEDI-London has been an integration of my life. I'd been responsible for research. Innovation and the incubator for startups was in my portfolio but I'd never been part of a startup, so this gave me the opportunity to get that experience, but also in an area of my passion, project-based learning which I implemented at Sydney University some 20 years ago," Judy explained. 
She recalls one of her best experiences as accompanying students to participate in the Solar Decathlon competition in China; the first time an Australian team had entered this international competition.
"They built a house based on retrofitting an old miner's cottage and made it sustainable; they won the competition. I was so proud of their achievements." 
Throughout her career, Judy prioritised her family and children, as well as work, in order to fit everything in.
"Something has to give, and it's social life and friendship. I've always just concentrated on the family and work and it's been fine. I've just taken one thing at a time and had priorities." Judy's children are now adults, freeing up more of her time. 
A quick search of Judy's name on the internet reveals a long list of awards and honours. She is proud of the latest: Member of the Order of Australia, awarded for her contributions to education and research, but the University of South Wales' prize in her name is especially meaningful.
"The Judy Raper Prize for Leadership in Engineering... the terms of it are somebody who has shown leadership and helped people in their careers, that reinforces my strength and how I get my kicks in helping people develop." 
Looking ahead at the future of engineering education, I asked Judy if she envisaged all of it to become TEDI-London style. 
"Perhaps it's not for every type of engineer, we still need the very numeric, focussed engineers to do things in some areas. But we need a different type as well."
---
For more articles in this series, visit https://bit.ly/2DZmjA4