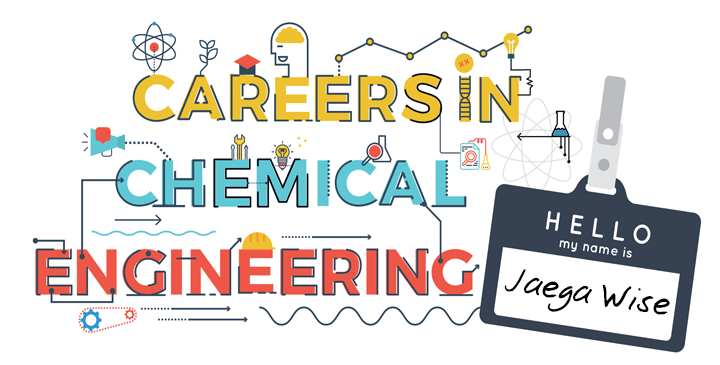 Yasmin Ali interviews Jaega Wise, Head Brewer at Wild Card Brewery in London
From trading chemicals to brewing craft beer
MY name is Yasmin Ali and I'm a chemical engineer working in the energy sector. I was originally attracted to study chemical engineering because of the breadth of career opportunities it provides. To showcase this diversity, I will be talking to a range of fellow chemical engineers to find out what they do, how they got there, and why they do it. For this instalment, I spoke to Jaega Wise, Head Brewer at Wild Card Brewery in London.
Wild Card Brewery is one of London's microbreweries. Nestled away at the Ravenswood Industrial Estate in Walthamstow, North London, the brewery produces up to 10,000 L of craft beer per week. As Jaega showed me around the various tanks, pipes, and tiny heat exchangers (compared to what I am used to in the energy industry), she also explained that the brewery has been going since 2012.
"I was involved in the beginning. A couple of mates who I used to go drinking with were setting up a brewery at the height of recession time and I had just quit my job in chemical trading with no plan. I was helping them out with this project, and I never left," she said.
After completing her chemical engineering degree, Jaega worked for General Electric's water division, experience that has been very useful for her current job.
"Water is the key part of beer production. It's why different beer styles develop in different parts of the world, it's to do with the make up of the feed water," for example London's high alkalinity 'hard' water is perfect for making porters and stouts, and Pilsen in the Czech Republic's soft water creates Pilsner.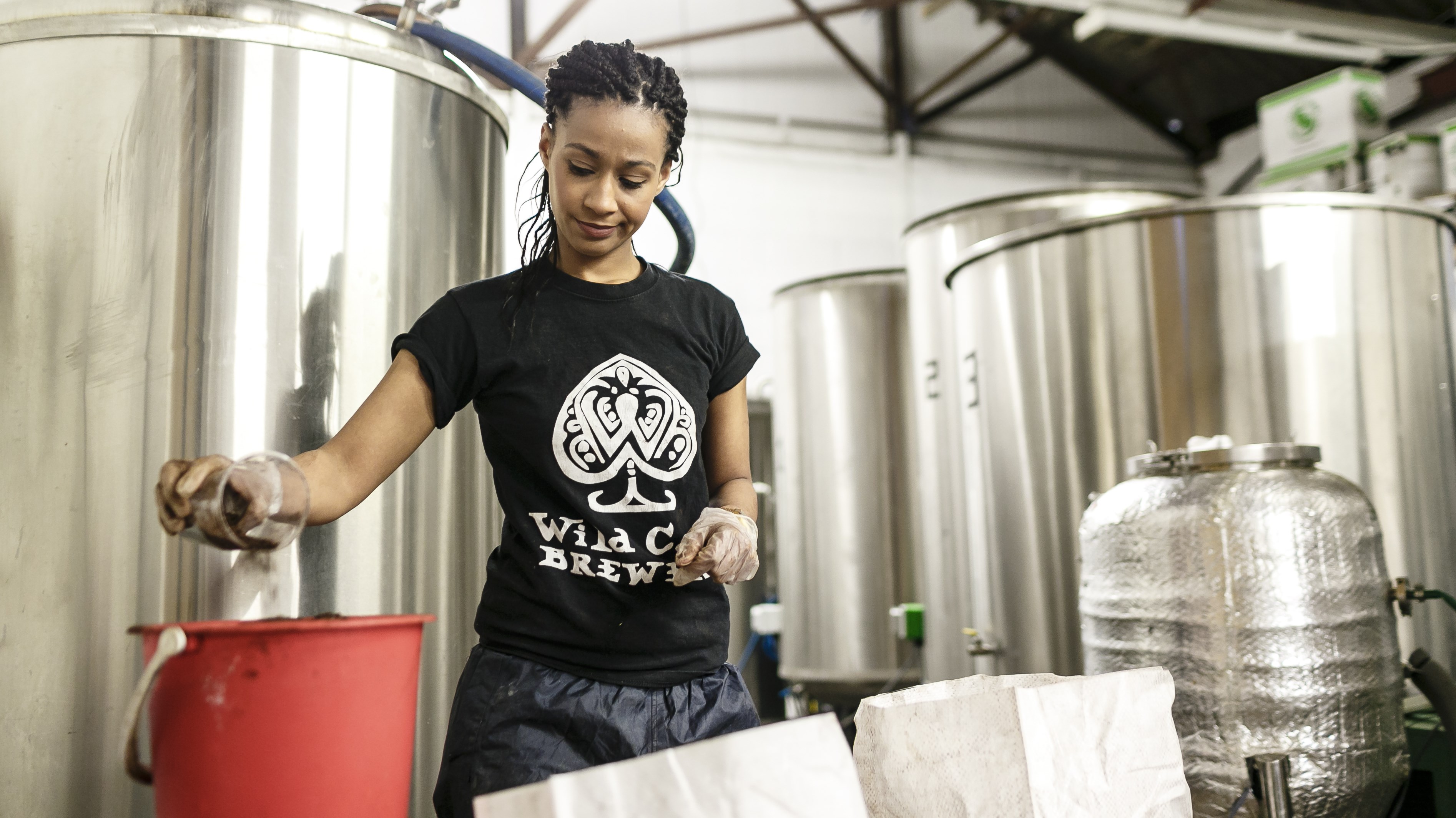 Miles Willis
Water treatment to selling chemicals
Depending on what product Wild Card is making, they may have to acidify their water and add a mixture of calcium chloride and sulfate. This is where the background and understanding of the water industry comes into play. Seeking a move to London, Jaega left General Electric and got a job selling chemicals. She became a specialist in chemicals for the paint industry.
"It was literally like watching paint dry. In reality I was moving shipping containers around the world. In real life I was sending emails and making phone calls." She left after a few years, and got by with a job in a pub, doing session singing, and helping out with the brewery, eventually going full time at Wild Card in May 2014.
Jaega's job is to look after everything to do with the product, from raw materials, all the way through to the label on the can and everything in between. She has a team of four full time and eight part time employees, and they brew about ten times per week, with each production cycle taking seven hours.
"We have to run double shifts daily, but we like to keep our weekends sacred. We are brewing, we are moving beer between tanks, we are dry hopping, and we are packaging. Each has its own challenges and rewards." She also explained that dry hopping is the process of adding dry hops into the finished beer.
Learning to brew beer
For Jaega, learning to make beer is a combination of science, engineering, and experience. It's possible to learn through being a chemical engineer, completing a brewing qualification, or by learning from someone who knows how to do it.
"I am technically trained, but I have spent a lot of time in a lot of breweries picking it up." She explained that making beer is quite straightforward if certain rules are followed, but skills such as making up a new beer recipe take time to develop.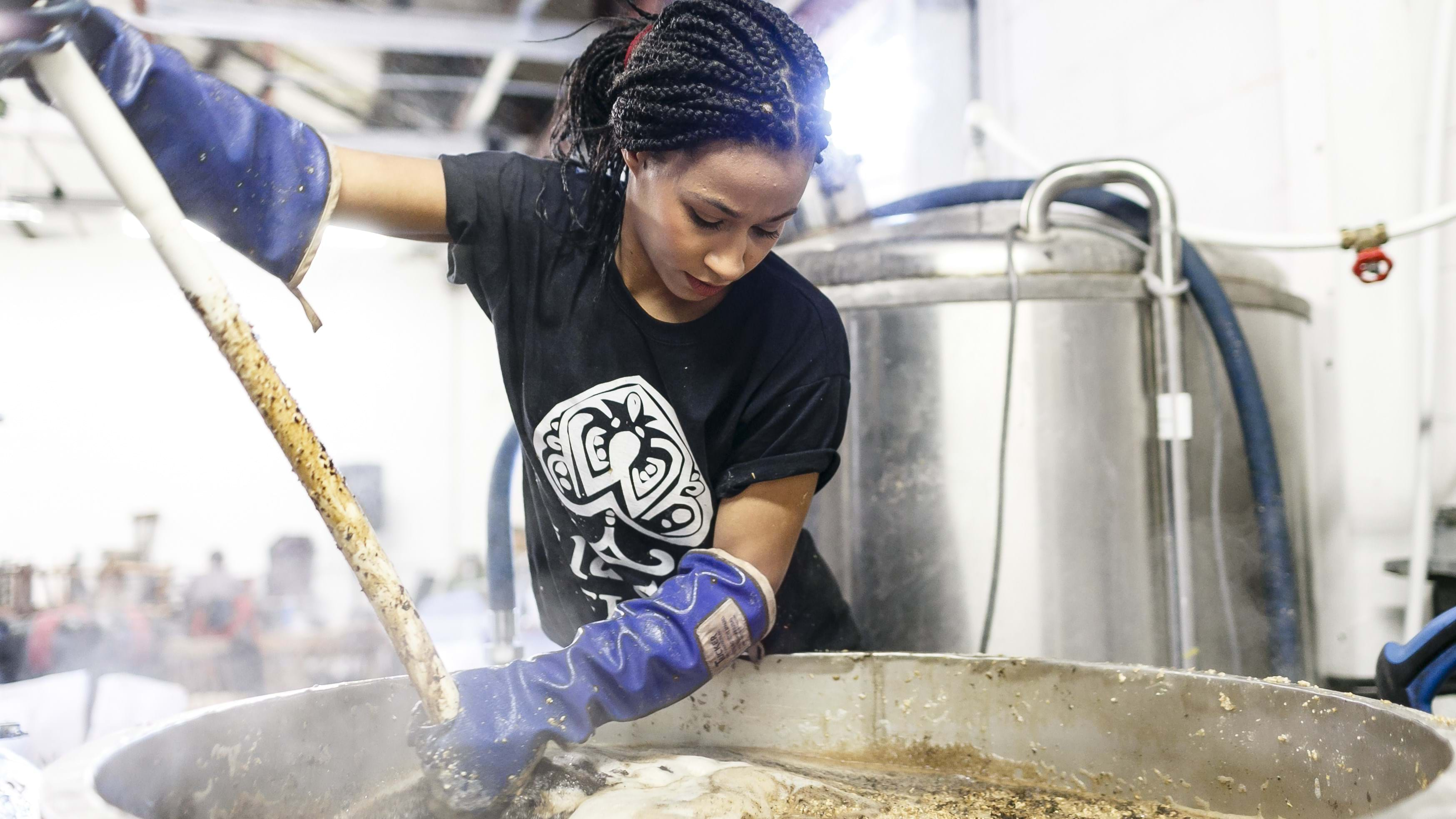 Miles Willis
To add to her experience, Jaega got her beer sommelier qualification this year. She plans to complete other sommelier qualifications for cider, wine and whiskey once she has some time, as she is currently in the middle of writing a book about beer. Jaega is also a presenter, starting off as a contributor for television science pieces. She is now the beer expert on Channel 5's The Wine Show, and one of the presenters on BBC Radio's The Food Programme.
Winning 2018's Brewer of the Year by the British Guild of Beer Writers has spurred on Jaega to seek "some silverware" for Wild Card's products by entering into beer competitions. Its New England IPA and Double Dry Hopped IPA both won Gold in a recent Society of Independent Brewers Association competition. She is also looking for investment to fund the expansion of production.
"We can't make enough beer, which is a really good position to be in." This is partly due to winning a contract to supply beer to Tesco last year.
Solving issues with chemical engineering
During my tour of the brewery, I asked if Jaega has any affectionate names for the tanks and items of equipment. Her logical nature came through as she dismissed this, opting for sensible numbering of the tanks, for practical reasons. Jaega's chemical engineering background has enabled her to resolve a myriad of filtration, carbonation, or fermentation issues as they arise.
"I always think of the science. Let's go back to basics and think about the science and go from there. It has worked 100% of the time! It's also the basics, like pumps. All of our pumps are centrifugal, I know how they work because we studied them, and I know how heat exchangers work because we studied them."
Going forward, Jaega would like to see more "hardcore" science and mathematical modelling within craft beer.
"Next year we're doing a project with Nottingham University. I've proposed a project idea that they're happy to roll with," this will be for students on the Brewing and Distilling Masters' course. 
It's very clear that Jaega is passionate about her industry, and she described it as "the friendliest". Microbreweries collaborate, borrow ingredients, and gain knowledge from each other.
"I love my job. I have worked harder than I've ever worked in my life. I get paid the least amount of money I've ever been paid in my life, but I'm also the happiest. I really don't think you can beat that."
---
For more articles in this series, visit https://bit.ly/2DZmjA4