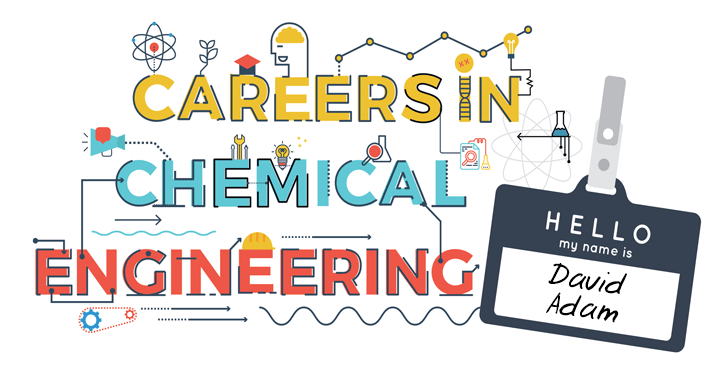 From water pollution PhD to science journalism
My name is Yasmin Ali and I'm a chemical engineer working in the energy sector. I was originally attracted to study chemical engineering because of the breadth of career opportunities it provides. To showcase this diversity, I will be talking to a range of fellow chemical engineers to find out what they do, how they got there, and why they do it.
 For this instalment, I spoke to David Adam, an author and freelance science journalist.
 Aged 15, David Adam wanted to be a vet, but decided against spending seven years studying. Following an interest in applied sciences, he went on to study chemical engineering at Leeds University, followed by a Master's in bioreactor systems, and a PhD looking at novel ways to treat water pollution.
"It's ironic because I ended up doing seven years at university," he jokingly told me.
During his PhD, David started writing about science for the student newspaper, his first experience of writing on a regular basis. It engaged him in a way that the idea of working as an engineer didn't.
 "I liked the intellectual challenge of the stuff we were doing in the lectures, but I was never into the real-world applications of it and I think I saw writing and going into journalism as a way of letting someone else do that, and I could write about it instead because that's what I enjoyed doing."
From my own writing experiences, I can relate to the satisfaction of dipping into the world of another scientist or engineer, and translating their work into understandable language for the public to engage with.
David's first job after his PhD was with Elsevier Science in Oxford, UK, writing for business-to-business engineering magazines and newsletters.
"I loved it because I was getting paid to do something that was a hobby before," he said.
Mainstream science journalism
After going back to Leeds for a few years to work at Leeds' Press Office, David made the move to London and into mainstream science journalism, first working as a reporter for Nature, followed by the Guardian, before returning to Nature as an editor. He is now a freelance writer. 
David is also an author. His first book, The Man Who Couldn't Stop, is about the science, history, and his personal experiences of living with obsessive compulsive disorder (OCD).
"I developed that at the end of my first year at university. I didn't tell anybody. It made me very unhappy and made me question what I was doing."
After seeking treatment, David started to think about OCD more as a journalist than as a patient, prompting the idea for the book. There is a common misconception that OCD is about quirky behaviours like lining things up and washing your hands, but David explained that these are usually mechanisms for dealing with intrusive thoughts.
"These are thoughts to do stupid dangerous stuff, like the urge to jump in front of a train when it's arriving at the station. In OCD, those thoughts stick around and cause distress."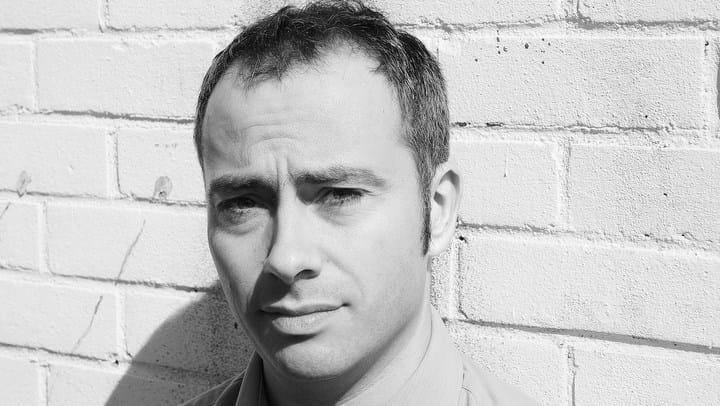 Writing about important issues
David grew up in the 1980s; his intrusive thoughts were around HIV and AIDS, during a time of crisis when the virus was little understood.
"While I should have been listening to a lecture on mass transfer, I was sitting there thinking how I could have caught HIV from scratching my finger on a glass bottle."
For David, the ability to write about important issues, and make a difference, is a satisfying aspect of being a writer. His book has helped people affected by OCD, as evidenced by the messages of gratitude he has received, and he is working with psychiatrists as part of a project to improve treatments for OCD.
David also likes writing about "the stuff that's really fun because it's interesting or funny," and recalls writing a piece about a scientific paper claiming to have found the DNA of Jack the Ripper.
"A couple of days after my story came out, it was all over the tabloids and the TV. You feel like you're part of something."
Scientific approach
I asked David if he thought his chemical engineering background gives him an advantage over other science writers.
"I think it definitely helped me get the job at the Guardian because it sounds really technical," aside from this particular example, he believes that any science degree is great for journalism.
According to David, there is often a tendency in journalism to seek out evidence to confirm existing beliefs. This is where a scientific training can improve reporting. 
"The scientific approach to the world is 'I don't really believe things and I am going to try to find evidence against it. If I don't find any evidence against it, then I'll have to believe it's true.'"
Despite David's very brief chemical engineering career, having this background has served him well. It is something he still puts in his biography and on his CV.
"I think it's universally seen as one of the tough degrees… I am glad that I did it and stuck with it."
Outside of work, David's two children take up most of his time. He also still plays squash once a week with his friend Mike, a chemical engineer he met during fresher's week almost 30 years ago.
---
For more articles in this series, visit https://bit.ly/2DZmjA4