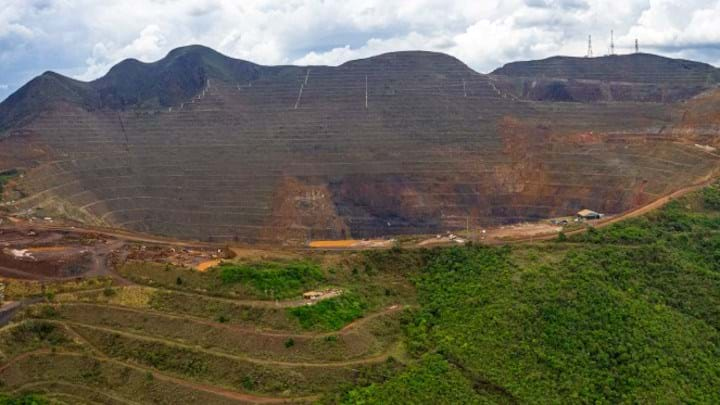 Vale
MINING giant Vale is to begin disposing of the mine tailings from the fatal collapse of one of its dams last year, which killed at least 259 people, into the extraction site. The move is expected to speed up the removal and final disposal process.
Tailings are the waste product of ore processing; a slurry of fine uneconomic rock and chemical effluent that is stored in tailings dams.
The collapse of Dam 1 of the Córrego do Feijão mine – located near Brumadinho, Minas Gerais, Brazil – released a torrent of muddy slurry which buried the surrounding area, including the site's administrative building and cafeteria, reaching as far as a local community. 259 people have been confirmed dead so far, and 11 people are still considered missing.
On 28 February, Vale was authorised to use the Córrego do Feijão mine for disposal. Authorisation was given by Brazil's National Mining Agency (ANM) and formalised by the publication of an order in Brazil's Federal Official Gazette, or DOU, the official journal of the country's federal government.
Vale received authorisation to dispose of tailings that have already been inspected and released by the Minas Gerais Military Fire Brigade at the extraction site. Approval was given by ANM and the Minas Gerais State Department of Environment and Sustainable Development (SEMAD). Vale is to separate waste – such as metals, rubber, and wood – before disposing the tailings in the extraction site.
The measure is part of an Integrated Tailings and Waste Management Plan. Vale expects it will have removed and disposed of tailings from Ferro-Carvão stream up to the confluence of the Paraopeba river, located near the site of Dam 1, by 2023. The Ferro-Carvão stream is a tributary of the Paraopeba River and received the highest discharge of material from Dam 1.
According to Vale, disposal of the tailings into the extraction site is essential for search efforts to continue, and for the recovery of areas affected by the collapse.
Vale said: "The company reinforces its commitment to comply with environmental legislation throughout the process, in addition to periodically reporting to the relevant authorities".
Previously, it was reported that 9.7m m3 of material flowed from Dam 1 within five minutes of the collapse. On 18 December 2019, Vale said it had removed 1.3m m3 of tailings. Additionally, the company has previously said that it had dredged 130,000 m3 of tailings from the Ferro-Carvão stream. On 13 January, it said it had removed 59,000 m3 of tailings from the first 400 m stretch of the Paraopeba after confluence with the Ferro-Carvão stream.
In January, Vale announced the launch of a recovery project, Zero Milestone, for the environmental recovery of the area impacted by the collapse of Dam 1.