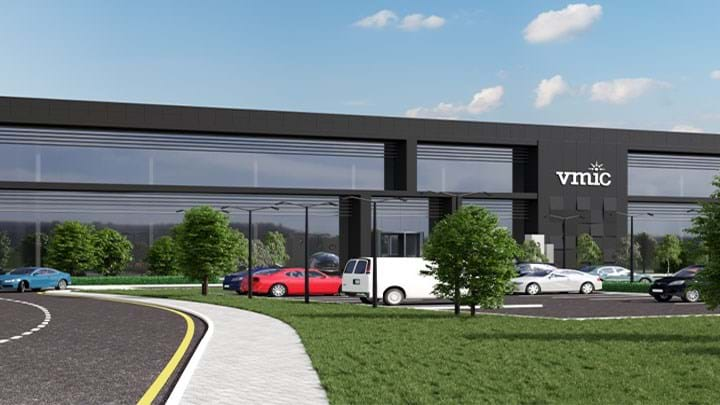 WHP Engineering & Derell Consultants – Architects
THE Vaccines Manufacturing and Innovation Centre (VMIC) has received funding from the UK Government to help it expand the UK's capacity to manufacture a Covid-19 vaccine.
VMIC is the UK's first strategic vaccine development and advanced manufacturing facility and is currently under construction in Oxfordshire. It has been awarded £131m (US$160m) by the UK Government; £93m to expand the facility and £38m to create a "virtual VMIC". The virtual VMIC will allow the centre to collaborate with industry partners to manufacture vaccines this year in a temporary facility as soon as a viable vaccine is developed. The virtual VMIC is supported by the national vaccines industry taskforce, coordinated by the BioIndustry Association.
The centre now also expects to fast-track construction of the full facility and open in summer 2021, one year ahead of schedule. The funding will also allow to increase the manufacturing capacity to produce 70m doses, a 20-fold increase, in 4–6 months after opening.
It is expected that most of the work at the centre will be through collaborative ventures with organisations ranging from SMEs to large NGOs such as the Coalition for Epidemic Preparedness Innovations (CEPI).
Matthew Duchars, Chief Executive of VMIC, said: "[This announcement] underscores the Government's commitment to increase the vaccines infrastructure for the UK and is an endorsement of VMIC's role in the current and future domestic supply of vaccines."
Richard Hatchett, Chief Executive Officer of CEPI, said: "CEPI applauds the UK's latest pledge to scale up funding for the Vaccine Manufacturing and Innovation Centre, which comes at a crucial point in the world's response to the [corona]virus. This funding will enable the centre to come online much sooner than expected and will hopefully enable it to play an important role in manufacturing safe, effective, and globally accessible vaccines against Covid-19, once they have undergone necessary testing and regulatory approval."
Robin Shattock, a professor at Imperial College London said: "The current Covid-19 pandemic has highlighted the need for the UK to have its own highly responsive vaccine manufacturing capacity, this new funding will ensure VMIC will be able to meet these challenges and open its doors in record time."
There are currently more than 70 vaccine candidates in development, according to CEPI, including one from Novavax which could potentially have 100m doses by the of the year, and one from a partnership between the Jenner Institute, Oxford Vaccine Group, and AstraZeneca which could also potentially produce vaccines at scale by the end of the year.