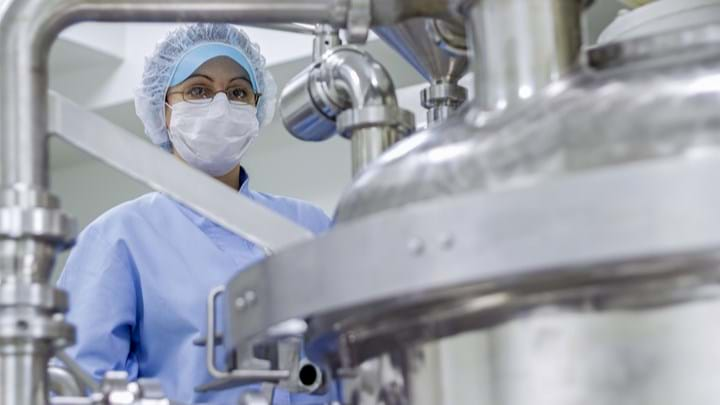 THE UK Government has today announced the formation of a new taskforce that will help prepare the country to manufacture a vaccine at scale for Covid-19.
The Vaccine Taskforce will be led by Chief Scientific Advisor Sir Patrick Vallance and Deputy Chief Medical Officer Jonathan van Tam. It will coordinate activities covering the discovery, trialling, testing and manufacture of a vaccine for Covid-19.
The taskforce includes representatives from industry – including AstraZeneca – as well as the Bioindustry Association (BIA), which has set up an industry-led group to accelerate vaccine development and manufacturing.
Sir Patrick said: "The taskforce will ensure that any potential coronavirus vaccine, when available, can be produced quickly and at scale so it can be made available to the public as quickly as possible."
More than 40 IChemE volunteers have formed a dedicated Covid-19 Response Team, offering to provide their time and expertise. It involves experts in pharmaceutical process scaleup, design, manufacture, and project management. The team's work includes identifying bottlenecks to vaccine manufacture and how chemical engineers can help. It aims to respond quickly to calls for assistance and advice from Government, the NHS, or commercial interests.
Adam Hawthorne, a member of IChemE's Covid-19 Response Team, says: "We have already established links with the BIA and have begun to help with identifying capacity for biomanufacturing and diagnostics together with our partners at the International Society for Pharmaceutical Engineering (ISPE).
"Once IChemE's group has completed its own gap analyses on vaccine manufacturing we will share that with the BIA and support its efforts on this new vaccine taskforce."
Hawthorne says that there are concerns that the UK could fall short of the manufacturing capacity required for a vaccine to Covid-19. He notes there is a lack of facilities sitting idle in the UK waiting to produce a vaccine, and requisitioning those that are in operation producing other drugs could lead to shortages for other illnesses.
"From the discussions we've been having and looking at the number of different vaccine production platforms going through clinical trials, the UK is likely to lack the vaccine manufacturing capacity needed to meet domestic needs," Hawthorne says.
"There are around a dozen vaccine platforms going through testing requiring either cell culture, microbial, or enzymatic-led synthesis capacity."
"The challenges of manufacturing at scale are dependent on the platform chosen. Also, on dose form which could be a viral vector in a syringe or a freeze-dried protein product. These require different manufacturing approaches, and therefore the number of unit operations and steps all need to be scaled up. Each of these will have different supply chain and facility requirements.
"Chemical engineers can offer guidance on approaches as part of the wider engineering community for rapid expansion of existing capacity and new builds if required.
"Since we have worked in this sector, we also understand the regulatory and quality of requirements needed to ensure the production of a treatment that is GMP-compliant and safe for patients."
The BIA has begun conducting a vaccines manufacturing audit to determine organisations that have the capability and capacity to manufacture vaccines. It is asking for companies to come forward to complete a questionnaire. Meanwhile, ISPE has issued a wider call for people to help complete a life sciences skills and capabilities database.
There are more than 70 vaccine candidates currently under active development, researchers from the Coalition for Epidemic Preparedness Innovations (CEPI) reported in a paper in Nature earlier this month. Companies including Moderna and Inovio have already moved some of the most advanced candidates into clinical development.
Expectations are that it could take 12–18 months to complete the development, trials, testing and manufacture necessary to produce a Covid-19 vaccine for public use.