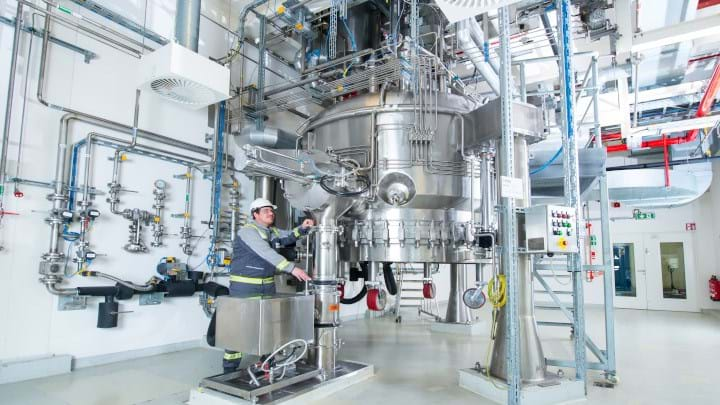 Evonik
EVONIK is spending €25m (US$27.1m) on the first stage of a long-term project to increase contract manufacturing of active pharmaceutical ingredients (APIs) and advanced intermediates in Germany. The company is expanding facilities in Dossenheim and Hanau to help to meet growing demand for contract manufacturing in Europe, due to coronavirus.
According to Thomas Riermeier, Senior VP of Evonik's Health Care business line, the coronavirus crisis has increased the need for pharmaceutical companies to have European-based sites to support the production of life-saving drugs, to enable reliable supply to regional markets. He said that the expansion, which is now underway, will support customers looking for European sites for clinical and commercial production of their APIs and intermediates.
Andreas Meudt, VP of the Exclusive Synthesis for the Health Care business line at Evonik, added that the expansion will further Evonik's ability to support complex customer projects, which are often associated with oncological, antiviral, and other specialised drug products. The projects typically involve advanced technologies, including continuous processing, catalysis, and cryogenic chemistry.
The multi-purpose Dossenheim facility includes three plants for APIs and intermediates, has a range of capabilities including organometallic chemistry, and can support both batch and continuous processing. It has approximately 180 m3 capacity.
The Hanau multi-purpose site has multiple plants capable manufacturing advanced APIs and intermediates, including those requiring organometallic chemistry. It has a total reactor capacity of 196 m3.
Evonik did not disclose the future scheduled capacities of the sites.
The first stage of the expansion is to be complete by mid-2021, with full project completion before 2024.