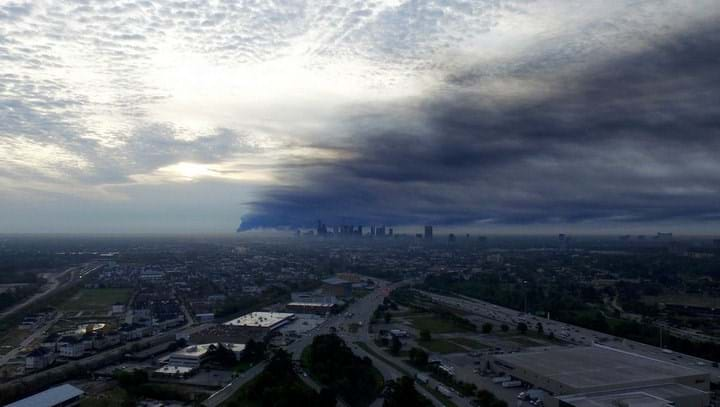 @ReadyHarris
EIGHT chemicals storage tanks are ablaze at a major petrochemicals depot on the US Gulf Coast.
The fire at the Deer Park facility run by Intercontinental Terminals in Texas broke out at around 10:00 local time on 17 March. It began with a single tank storing naphtha, and despite efforts from firefighters using foam to prevent its spread has since engulfed neighbouring tanks storing xylene and toluene.
No one has been hurt in the incident at the 242-tank facility, which has a storage capacity of 13.1m bbl. Operations at the facility have been halted and the company said that it does not currently know what caused it.
An hour after the fire broke out, local authorities closed a nearby highway and advised residents in the surrounding area to stay in their homes. In a statement published earlier today, ITC said air monitoring had found low levels of particulate matter and detected a volatile organic compound six miles from the facility but reports that these are "well below hazardous levels".
A statement tweeted by Harris County Judge Lina Hidalgo at 06:00 today reassured the public that all air quality readings "are normal". In response to these findings, the advice to stay indoors was lifted and one of the two roads closed was reopened.
ITC says firefighters continue to fight the spread and though the risk of explosion is minimal they continue to take precautions to reduce the possibility.