A SAFETY alert has been issued by the US Chemical Safety and Hazard Investigation Board (CSB), urging for diligent safety management when restarting facilities affected by Hurricane Harvey.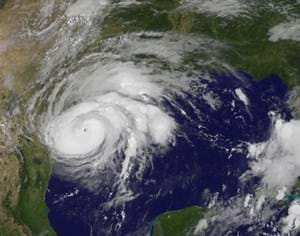 The warning was issued after several oil and chemical facilities were shut down amid heavy rainfall and flooding in Texas.
Those affected by shutdowns include Exxonmobil's Baytown refinery complex, which is the second largest in the US, Royal Dutch Shell's Deer Park refinery and Dow Chemical's Seadrift facility.
As facilities restart over the coming weeks and months, the CSB has reminded that danger to human life is increased even during "normal" restart conditions due to numerous simultaneous activities, many of which are manually run.
In the wake of the hurricane, it advises that adherence to up-to-date, appropriate safety management systems can mean the difference between a safe and uneventful startup and a serious incident.
Chairperson of the CSB Vanessa Allen Sutherland said: "We urge facilities to follow established procedures and checklists prior to restarting. This is a time for diligence, so that no lives are claimed by fires and explosions at refineries."
In addition, facilities are recommended to use appropriate management-of-change (MOC) processes before modifying any startup procedures, equipment, or staffing arrangements due to the impact of the hurricane.
Adequate staffing and expertise should also be made available before starting up, with consideration paid to the effect of crisis conditions on human performance. Non-essential personnel should also be evacuated from the vicinity of process units that are starting up.
The alert concludes by listing process equipment that should be thoroughly evaluated for damage before startup.
This includes checking storage tanks and pressure vessels for evidence of floating displacement or damage, and ensuring the functionality of insulation systems, sewers, drains, furnace systems, electric motors and other equipment such as warning systems.
When it hit the port of Corpus Christi on Friday night, Harvey was the strongest hurricane to hit the US mainland in more than 50 years. It was downgraded to a tropical storm on Saturday, and roughly 60cm of rain hit the area surrounding Houston, the capital of the US oil and gas industry, on Sunday.
Flooding in the city is expected to be exacerbated by continuing rainfall, with a total of 125cm estimated to have fallen by Tuesday – more than an entire year's average rainfall. The BBC has reported today that the Addicks Dam to the West of the city is overflowing, and that nine people have been confirmed dead so far.
According to Chemical and Engineering News, further oil and chemical facilities that have been shut down include Chevron's Cedar Bayou complex, INEOS Nitriles Green Lake, Invista Victoria, Ascend Performance Materials' Chocolate Bayou plant, Oxychem Ingleside (chlor alkali and vinyl assets) and six Huntsman manufacturing sites. Refineries in Corpus Christi that have suffered temporary closure include Valero Energy, Citigo Petroleum and Flint Hills Resources.
The US Gulf supplies approximately a quarter of the country's transportation fuels, and about 15% of the total US refining capacity has been shut down due to Harvey.