A CHEMICAL fire or explosion is expected within days at Arkema's organic peroxide plant in Crosby, Texas, as refrigeration systems have lost power amid flooding from Hurricane Harvey.
By Tuesday afternoon, the company had evacuated all 57 workers and residents within a 2.4 km radius, and the site has since been subject to 1.83 cm of floodwater. This has caused the loss of electrical power to cool the flammable, sensitive chemicals, with back-up generators and emergency storage containers also failing.
Richard Rowe, CEO of Arkema's North America unit, said in a statement last night that the most likely outcome in the next few days is that the peroxide will degrade and catch fire due to rising temperatures, and that the company has no way to prevent it.
He said: "Any fire will probably resemble a large gasoline fire. The fire will be explosive and intense. Smoke will be released into the atmosphere and dissipate."
"The fires from the burning organic peroxides will emit thick black smoke. The smoke might be irritating to the eyes, skin and lungs," he added.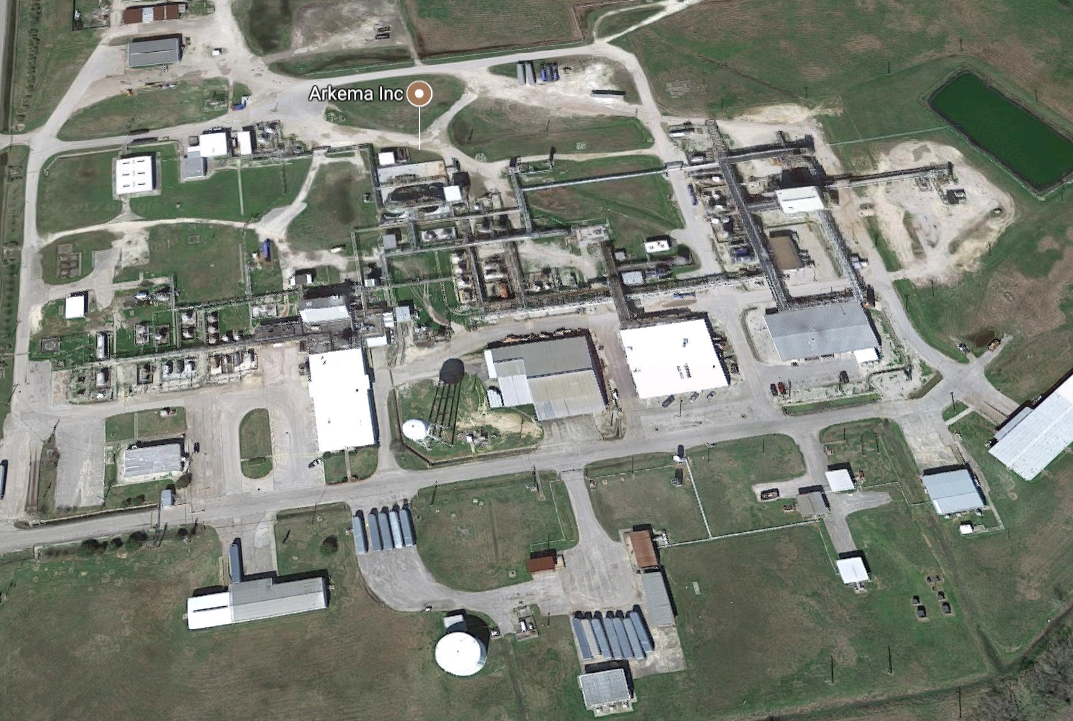 Arkema has not commented on the quantity of chemicals at the plant, which is located 40 km northeast of Houston.
The company manufactures Luperox-branded organic peroxides, used in the production of plastic resins, polystyrene, polyethylene, polypropylene, PVC and polyester-reinforced fibreglass, and acrylic resins.
The Health and Safety Executive describes organic peroxides as "highly reactive, combustible and thermally unstable substances which may undergo self-accelerating decomposition." It adds that some refrigerated peroxides are sensitive to very low energy sources, and that decomposition can be initiated with the heat from a light bulb.
Rowe said that there was a small possibility that the organic peroxide will release into the flood waters, but will not ignite and burn – instead breaking down rapidly into hydrocarbons and alcohols and dissipating or evaporating.
Arkema had shut down production of the plant in advance of Hurricane Harvey making landfall on Friday, as had other facilities including Dow Chemical's Seadrift Facility and Ineos Nitriles' Green Lake site. The US Chemical Safety and Hazard Investigation Board (CSB) has released an alert urging for diligent safety management when restarting plants.