THE US Chemical Safety and Hazard Investigation Board (CSB), has released a letter calling on the US Environmental Protect Agency (EPA) to review and update its 1993 study of hydrofluoric acid (HF) to improve safety.
HF is a highly toxic chemical which can cause injury or death at a concentration of 30 ppm. It is used in about one-third of the US' refineries. In refineries, HF is used as a catalyst to produce high octane gasoline through alkylation. Alkylation is used to convert isobutane and low-molecular-weight alkenes into alkylate, a high-octane component. The process is carried out in the presence of a strong acid, such as HF.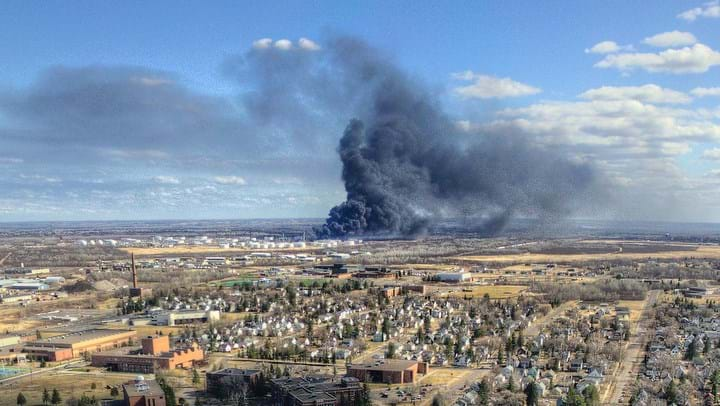 In the past four years the CSB has investigated two petroleum refinery incidents in which explosions increased the threat of possible HF or modified HF release, says the letter. The first was in 2015 when an explosion occurred at a former ExxonMobil refinery in California, US. The second occurred in 2018 when an explosion occurred at a Husky refinery in Wisconsin, US.
In the course of both investigations the CSB found that members of the communities surrounding the refineries were concerned about the use of HF in the facilities. The public's concerns related to the adequacy of risk management strategies to protect against release of HF, and the effectiveness of community notification procedures in the event of a catastrophic release.
As a result, the CSB strongly encourages the EPA to review and update its existing study of HF in order to determine whether current refinery risk management plans are sufficient to prevent catastrophic releases. Additionally, the EPA should determine whether there are safer and commercially-available alkylation technologies which could be used in petroleum refinery, says the letter.
Kristen Kulinowski, Interim Executive of CSB, said: "The EPA is the appropriate agency to assess the adequacy of risk management for the use of chemicals like HF. Refiners, their workforce and communities that surround the refineries need assurances that the risk plans are adequate to prevent a catastrophic release." 
Alternatives to hydrofluoric acid
There are several commercially-available alternatives to HF as a catalyst for alkylation, in addition HF can be modified to enhance safety.
Modifiers can reduce the ability of HF to aerosolise. According to a report by Norton Engineering, use of modifiers can reduced airborne HF by 30–75%. The amount of reduction depends on the release conditions, such as pressure and temperature, and the concentration of the modifier, the report says. It adds that mitigation measures, such as water mitigation systems to absorb airborne HF, can be used in conjunction with modifiers to further improve safety.
Sulfuric acid is a well-established and often used alternative to HF. Sulfuric acid is released in liquid form, and unlike HF does not form a toxic aerosol cloud, making it safer. However, the acid still has disadvantages. In addition to being a corrosive and hazardous material which can cause severe burns, compared to HF sulfuric acid requires more complex regeneration, and use results in higher acid consumption.
Solid-acid catalysts, such as those used in AlkyClean and ExSact technologies, are a much safer and more environmentally-sound alternative to both HF and sulfuric acid. The process involved an acidic active site within the porous matrix of a catalyst fixed bed. They offer the ability to use a range of feedstocks, reduced waste disposal costs and hazards, reduced maintenance costs, and higher yields.
Ionic liquids can be used as catalysts for alkylation. A commercially available example is Chevron's Isoalky technology, licenced by Honeywell. Honeywell says that it is the first successful liquid alkylation technology in 75 years. The technology offers the ability to use a wider range of feed stocks using lower catalyst volumes and has a smaller environmental footprint than other technologies.