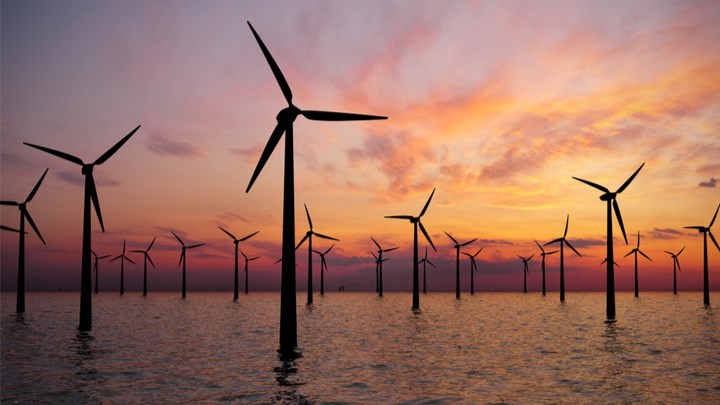 A US$130trn investment to 2050 could help to reduce carbon emissions to zero by 2060, according to the International Renewable Energy Agency's (IRENA's) inaugural Global Renewables Outlook.
The report comes as the world continues to face the coronavirus pandemic which has caused social and economic disruption, including to the global energy system. Francesco La Camera, Director General of IRENA, notes that decarbonisation remains an important goal, even as the world continues to face the ongoing health crisis. IRENA is an intergovernmental organisation working to support countries in their transition to a sustainable energy future.
La Camera said: "Economic recovery packages must serve to accelerate a just transition…The time has come to invest trillions, not into fossil fuels, but into sustainable energy infrastructure."
Global Renewables Outlook examines the building blocks of an energy system, along with investment strategies and policy frameworks, needed to manage a transition. The outlook presents several scenarios of the future energy system and their socio-economic outcomes.
The Transforming Energy Scenario (TES) describes an "ambitious, yet realistic" transformation of the energy system. It would see a 70% reduction in the world's energy-related CO2 emissions by 2050 compared to current levels, leaving just 9.5 Gt of energy-related emissions in 2050. Energy and process-related emissions would be 10.4 Gt. This would keep the energy system on track for keeping global temperature rise to "well below 2°C" and towards 1.5°C during this century. Achieving this pathway would require an investment of US$110trn, or around 2% of average annual GDP over the period, going towards technology and infrastructure.
With a further investment of US$20trn, future energy and process-related CO2 emissions could achieve net zero by 2050–2060 through the Deeper Decarbonisation Perspective (DDP). The report further explores how deeper decarbonisation could potentially help to achieve zero emissions by 2060.
The outlook considers five technology pillars to replace fossil fuels and reduce emissions from heavy industry and hard-to-decarbonise sectors, including "green" hydrogen and conventional renewables.
Realisation of a decarbonised future offers further benefits, including up to US$142trn in cumulative savings from reduced impacts on the environment and health and US$98trn in cumulative global gross domestic product gains, to 2050. Additionally, jobs would increase, and welfare would improve.
Green hydrogen
Green hydrogen is produced by electrolysis using renewable energy. The gas could contribute to decarbonisation in a range of energy-intensive industries, including iron- and steel-making as well as chemicals and petrochemicals. Additionally, it could replace fossil-fuel derived natural gas in the gas system.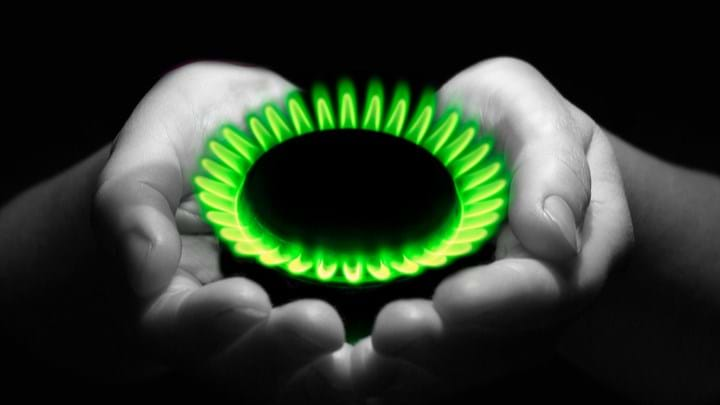 Work is currently being done to allow hydrogen to be transported by the UK's existing gas infrastructure. Collaborative UK gas project H21, which began in Leeds in 2016, is working to repurpose existing gas infrastructure to enable hydrogen transport. The pioneering industry project was the first to show the technical feasibility and economic viability of converting the UK's gas distribution networks from natural gas to 100% hydrogen. The project is currently working to prove that a hydrogen network presents no greater risk than the natural gas network that heats homes and fuels industry today.
Currently, less than 1% of the 120m t of hydrogen that is produced annually is green. In the TES, by 2050, 160m t of green hydrogen will be produced annually, which would require significant scaleup of electrolysers. To produce that amount of green hydrogen, around 1,700 GW of electrolyser capacity would be needed by 2050. As of 2016, 0.04 GW of electrolyser capacity was available. Despite such growth, green hydrogen would only provide around 5–6% of global final energy, a further 2.5% being provided by "blue" hydrogen – hydrogen produced using fossil fuels with carbon capture and storage.
Costs for green hydrogen are improving and could become more competitive compared to blue hydrogen in the coming years, in locations with favourable low-cost renewable electricity. As costs continue to fall – due to reduced electrolyser cost and cheaper renewable power – green hydrogen is expected to be cheaper than blue in 5–15 years. Between 2015 and 2018, green hydrogen cost US$4–8/kg, but could fall to US$1.8–3.2/kg by 2030 and US$0.9–2.0/kg by 2050.
Renewables and energy efficiency
According to the report, renewables and energy efficiency measures could be responsible for more than 90% of the 70% reduction in energy-related CO2 emissions under TES. Energy intensity – driven by electrification, renewable energy, and energy efficiency – would need to increase by 3.2% per year to enable benefits; however in 2019 improvement was only estimated at 1.2%, lower than the average over the last decade, 1.8%.
Energy efficiency measures already exist which could be deployed to enable emissions reductions. For example, moving towards a circular economy – in which resource value is maximised – can improve energy efficiency and reduce emissions. Ramping up efficiency will help to realise the benefits portrayed under TES.
Similarly, renewables technologies exist which could be deployed to contribute to emissions reductions. According to the report, solar PV and wind will "lead the way" in the transformation of the global electricity sector, supplying more than one-third and 25% of total electricity demand, respectively. The report projects that in 2050 solar PV capacity will be 8,519 GW (an increase from 384 GW in 2017), and wind will increase from 514 GW in 2017 to 6,044 GW in 2050.
In TES, 73% of installed capacity and more than 60% of all power generation would come from solar PV and wind power, an increase from current generation, which is 10%.
Conventional renewables – hydropower, solar thermal, and geothermal renewable energy – have significant scaleup potential and represent one-quarter of mitigation potential in the TES.
The future energy system will require increased flexibility to enable integration of high shares of renewable energy that will serve as its backbone.
Further pillars which IRENA considers include innovation to help address emissions which remain in the TES scenario, three-quarters of which would come from aviation, shipping, and heavy industry sectors.
Electrification serves as another pillar. In TES, electricity's share of final energy grows from 20% in 2017 to 49% in 2050. Furthermore, the report projects that the number of electric vehicles on the road increases from 8m in 2019 to more than 1,100m in 2050.
Enabling policy
IRENA's report also outlines how policy could be used to encourage decarbonisation. For example, industrial policies to build, enhance, and appropriately leverage domestic economic capacities; targeted educational and skills development policies and programmes to help take advantage of  jobs that will emerge from the energy transition; and strategies to achieve a just transition to minimise socio-economic disruption.
Furthermore, the report notes the importance of mobilising financial resources, driven by commitments from governments, the private sector, and civil society; strengthening institutions and policy cohesion; and international cooperation.
La Camera said: "Governments are facing a difficult task of bringing the health emergency under control while introducing major stimulus and recovery measures. The crisis has exposed deeply embedded vulnerabilities of the current system.
"IRENA's Outlook shows the ways to build more sustainable, equitable and resilient economies by aligning short-term recovery efforts with the medium-and long-term objectives of the Paris Agreement and the UN Sustainable Development Agenda."