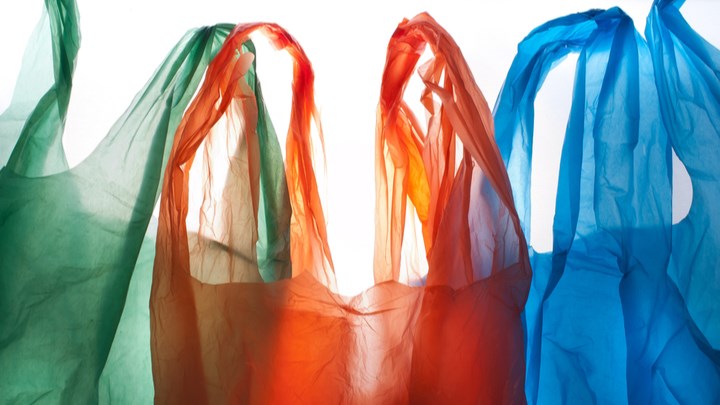 MORE than 20 scientists, campaigners, and politicians have signed a letter in which they warned the UK Government against lobbyist attempts to block new laws on plastic pollution as the world copes with the coronavirus. They expressed concerns about ill-founded beliefs that plastic can serve as a "weapon" against coronavirus.
This warning follows the decision by the UK's Department of Environment, Food & Rural Affairs (DEFRA) to delay the upcoming ban on plastic straws, stirrers, and cotton buds until October, due to the ongoing pandemic.
The group warned that "trashing the environment won't solve the Covid-19 crisis. But across the world, industry is using the pandemic as a cover story to block urgently-needed legislation to protect people and planet."
As an example, it cites the Plastic Industry Association's recent missive to the US Government to request that it speak out against bans on single-use plastics. The Association said that single-use plastic was being increasingly accepted as "the safest choice" for products such as shopping bags, during this crisis.
According to the letter, the Association's plea contradicts "a wealth of evidence" which supports the bans against plastic bags. It pointed to research findings published in the New England Journal of Medicine which showed that plastic increases the risk of exposure to coronavirus. The work found that coronavirus could remain viable on plastic for up to 72 hours after application. In contrast, the virus could not be detected on cardboard after 24 hours.
Additionally, the letter noted the increasing amount of evidence that raises concerns about the impact of plastic on health. In October 2019, at the first-ever Plastic Health Summit, a researcher presented work which showed that microplastics may compromise the human immune system. The summit, scheduled to take place again in October, focusses on the connection between plastic particles and additives, and human health.
"Corporate lobbyists are using public anxiety about Covid-19 to promote their business agenda," said the group, adding that ceding to lobbyist pressure could expose vulnerable people to the effects of other crises, such as climate change and plastic pollution.
The letter added: "Only a rigid adherence to the best available science will see mankind overcome Covid-19. Now more than ever before world leaders must employ the same cool hard logic when it comes to protecting the environment from some of the worst excesses of big business."
"We should all listen to the science of plastic."
Coordinated by the Plastic Health Coalition, the open letter was addressed to the UK Government on 21 April.
The letter follows the relaxation of policy in other industry sectors due to the health crisis. For example, the US Environmental Protection Agency previously announced a temporary policy that would allow non-compliance from industries such as oil and gas and power generation.