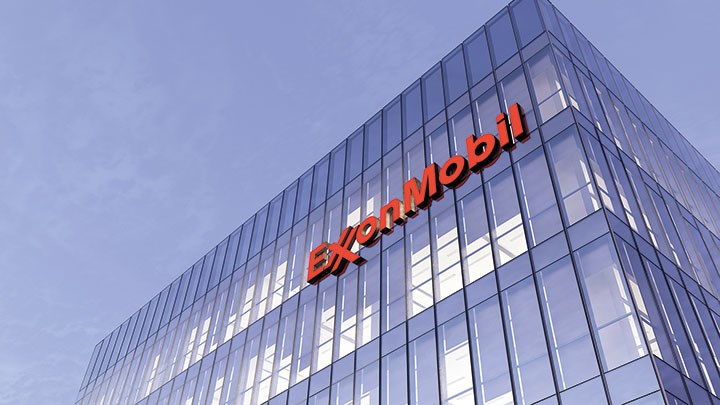 askarim / Shutterstock.com
Supermajor says claims are 'disturbing and inaccurate'
EXXONMOBIL has been lobbying to weaken US climate plans while publicly supporting climate change efforts, a Greenpeace sting claims.
The environmental pressure group says its undercover Unearthed investigation discovered that ExxonMobil has been seeking to cancel, delay, and water down policy to address climate change and protect the environment. It also alleges that ExxonMobil has been holding back US regulations on plastics and per- and polyfluoroalkyl substances (PFAS), termed "forever chemicals".
ExxonMobil says the claims are "disturbing and inaccurate".
Kevin McCoy, Senior Director of Federal Relations at ExxonMobil, told a reporter posing as a head-hunter that the company has been lobbying against US climate-related policies including the Biden Administration's US$2trn American Jobs Plan.
Discussing "policy wins" under the Trump Administration, former ExxonMobil employee Dan Easley said: "The wins are such that it would be difficult to categorise them all."
McCoy further claimed ExxonMobil is aiming to undermine Congress's confidence in transitioning to clean energy and transport over the next decade. He implies ExxonMobil falsely backs a carbon tax, using it as an "advocacy tool" to appear supportive of climate action while assuming it will not be implemented due to reticence among politicians to impose a widescale tax that would impact the US public.
He also said the company previously worked through "shadow groups" – which Unearthed says includes think tanks and pressure groups – to fight against early climate science.
McCoy said ExxonMobil uses similar strategies to discourage efforts on plastics regulations and ambitious recycling legislation. He told Unearthed that ExxonMobil would prefer that legislation comes from industry rather than "progressive elected officials".
To prevent legislation against the use of PFAS, McCoy said ExxonMobil acts through trade associations – including the American Petroleum Institute and the American Chemistry Council – to avoid being linked to such efforts. PFAS (widely-used, manufactured chemicals) are highly persistent in the environment and are thought to cause a range of health problems.
According to Channel 4 News, ExxonMobil admits to using PFAS in some products, and purchasing PFAS-containing firefighting foams.
ExxonMobil says the reported claims do not represent its position on a variety of issues, adding that the individuals interviewed were never involved in developing policy positions on the issues discussed.
CEO Darren Woods reiterated ExxonMobil's support of the Paris Agreement, noting research efforts to reduce emissions from high emission, hard-to-
decarbonise sectors such as power generation and heavy industry. ExxonMobil is also working to reduce its own emissions. Acknowledging some public resistance to a carbon tax, Woods said ExxonMobil is "actively and publicly" discussing other options such as low-carbon fuels.
Unearthed says it is not alleging that ExxonMobil broke any laws in its advocacy but raises questions about the morality of its actions.
Malcolm Wilkinson, Chair of IChemE's Sustainability Special Interest Group said: "In spite of the impact of the pandemic, emissions are on the rise again. We have achieved little in the last 30 years so now to achieve the targets we have to make major societal changes within the next 30 years or one generation. In the past we have only achieved anything like this order of change when at war.
"Collectively, governments, businesses and individuals have to stop prevaricating and start to act."
The oil and gas industry has long been accused of trying to deceive the public about climate change, as outlined in the Climate Deception Dossiers published by the Union of Concerned Scientists in 2015.
Recently, oil and gas majors including Total left trade associations misaligned with their climate policy views. Earlier this year, ExxonMobil shareholders voted for greater climate focus by electing activist investors onto the board of directors.