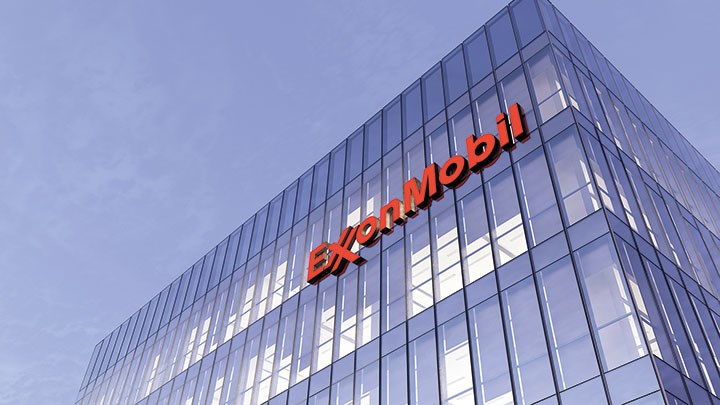 askarim / Shutterstock.com
Supermajor says claims are 'disturbing and inaccurate'
EXXONMOBIL has been lobbying to weaken US climate plans while publicly supporting climate change efforts, a Greenpeace sting claims.
The environmental pressure group says its undercover Unearthed investigation discovered that ExxonMobil has been seeking to cancel, delay, and water down policy to address climate change and protect the environment. It also alleges that ExxonMobil has been holding back US regulations on plastics and per- and polyfluoroalkyl substances (PFAS), termed "forever chemicals".
ExxonMobil says the claims are "disturbing and inaccurate".
Kevin McCoy, Senior Director of Federal Relations at ExxonMobil, told a reporter posing as a head-hunter that the company has been lobbying against US climate-related policies including the Biden Administration's US$2trn American Jobs Plan.
Discussing "policy wins" under the Trump Administration, former ExxonMobil employee Dan Easley said: "The wins are such that it would be difficult to categorise them all."
McCoy further claimed ExxonMobil is aiming to undermine Congress's confidence in transitioning to clean energy and transport over the next decade. He implies ExxonMobil falsely backs a carbon tax, using it as an "advocacy tool" to appear supportive of climate action while assuming it will not be implemented due to reticence among politicians to impose a widescale tax that would impact the US public.
He also said the company previously worked through "shadow groups" – which Unearthed says includes think tanks and pressure groups – to fight against early climate science.
McCoy said ExxonMobil uses similar strategies to discourage efforts on plastics regulations and ambitious recycling legislation. He told Unearthed that ExxonMobil would prefer that legislation comes from industry rather than "progressive elected officials".
To prevent legislation against the use of PFAS, McCoy said ExxonMobil acts through trade associations – including the American Petroleum Institute and the American Chemistry Council – to avoid being linked to such efforts. PFAS (widely-used, manufactured chemicals) are highly persistent in the environment and are thought to cause a range of health problems.